Annie Fuchsia is a Twitch streamer from Sweden. Her channel is famous for her World of Warcraft gameplay. She uses her influence and sizable following by advocating charity campaigns since 2016. Her exact net worth is yet to be known, but its estimate is around $1 million.
Who is AnnieFuchsia?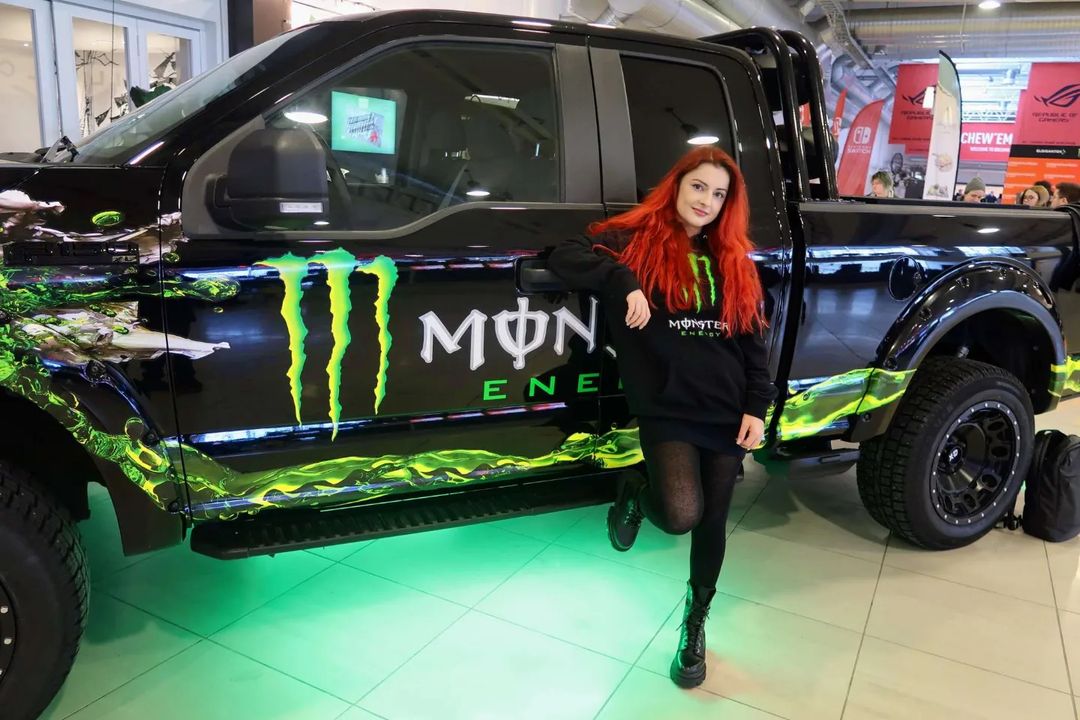 Annie is a Swedish Twitch streamer known for her MMORPG gameplay. However, you'd be surprised to know her ethnicity is actually Turkish.
Fans easily remember her for her red hair and genuine personality. Before becoming a full-time streamer, Annie attended Kungliga Tekniska Högskolan Royal School of Technology.
Anniefuchsia started streaming in 2014 and loves to play World of Warcraft. She's mainly known for this gameplay. In December of the same year, she earned her Twitch partner status on the famed streaming platform.
She has run several charity campaigns in the past, all of which have succeeded. She also posts major donations and bits on her website to give thanks and acknowledge her fans' support of her.
Games that Anniefuchsia Plays
Annie's streaming schedule is from 7 PM to 2 AM Central European Time. Here's a list of the computer games Annie loves to play and stream on her channel:
World of Warcraft
Final Fantasy XIV Online
League of Legends
Atomic Heart
Dead Space
Among Us
Fortnite
The Legend of Zelda: Breath of the Wild
New World
The Witcher 3: Wild Hunt
Elden Ring
Hogwarts Legacy
Social Media Presence
Annie loves interacting with her Twitch community. Besides streaming gameplay, she also streams Just Chatting content to bond with her followers. Here are her other social accounts you can follow:
Her Twitch channel currently has 356K followers, while her YouTube channel has 36.3K subscribers. You can also follow her Twitter account, which has more than 85K followers, and her Instagram account, with 44.7K followers. She also has her very own website where you can learn more about her.
AnnieFuchsia Net Worth – How They Made Money
AnnieFuchsia's estimated net worth is $1 million. Her earnings come from Twitch subs and donations. She also has ad revenues from both her Twitch and YouTube channels. She currently does not have a merch store but has several sponsorships from well-known brands.
How Much Does AnnieFuchsia Earn From Twitch?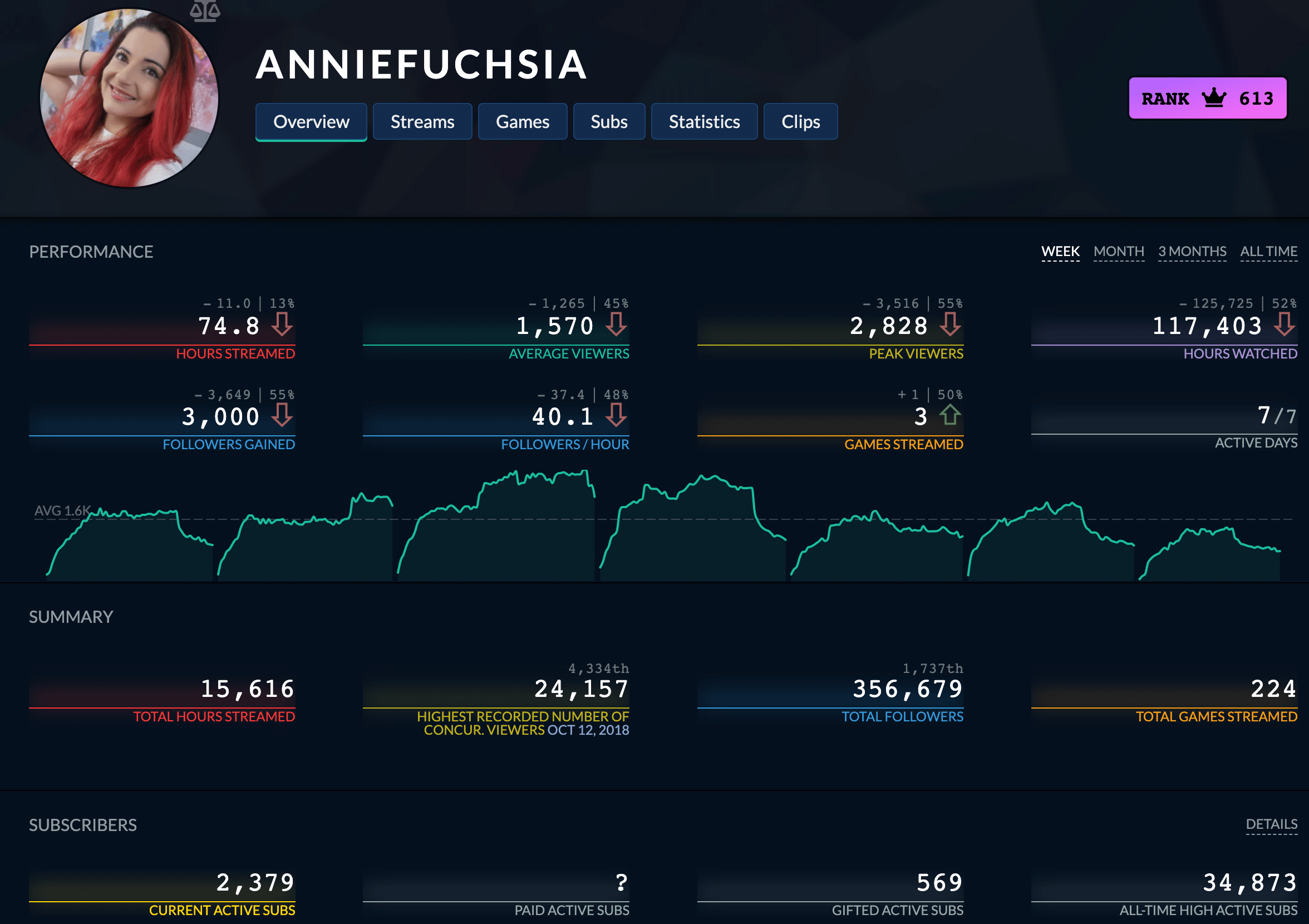 According to TwitchTracker, Annie currently has 2,300 active subscribers. However, she has averaged 8,000 subscribers in the past. Streamers earn a maximum of $3.5 per sub. With this data, Annie earns $8,000 to $28,000 monthly.
For ads, a Twitch partner earns $3 per 1000 views. StreamCharts has data showing 2.1 million views on Annie's video in the past 30 days. In total, she earns around $6,300 monthly on ads alone.
She also earns from donations through Streamlabs. However, her actual earnings from donations are unknown. We can assume she earns up to $5,000 monthly.
When summed up, Annie earns $19,300 to $ 39,300 on Twitch per month or $231,600 to 471,600 per year.
How Much Does AnnieFuchsia Earn From YouTube

According to SocialBlade, Annie has had an average of 66K views in the last 30 days. By earning $3 per 1000 views, she earns around $200 on YouTube ads monthly.
AnnieFuchsia's Charities
You'll see the many charity campaigns she has started, managed, and accomplished on Annie's website. Here's a list of those campaigns:
AnnieFuchsia Fighting Pancreatic Cancer
AnnieFuchsia for Cure Rare Disease
AnnieFuchsia Stream of Hope
MDA Let's Play for a Cure 2020
Save the Children Charity w/ Corsair 2020
The Swedish Childhood Cancer Fund
WWF Australia Charity
Save the Children Charity w/ Corsair 2019
Save the Children Charity #GamingTuesday 2017
Save the Children Charity #GamingTuesday 2016
National Breast Cancer Foundation Charity
You can look out for future charity campaigns she'll be running. Get a chance to make a contribution through AnnieFuchsia's efforts.
Who Sponsors AnnieFuchsia?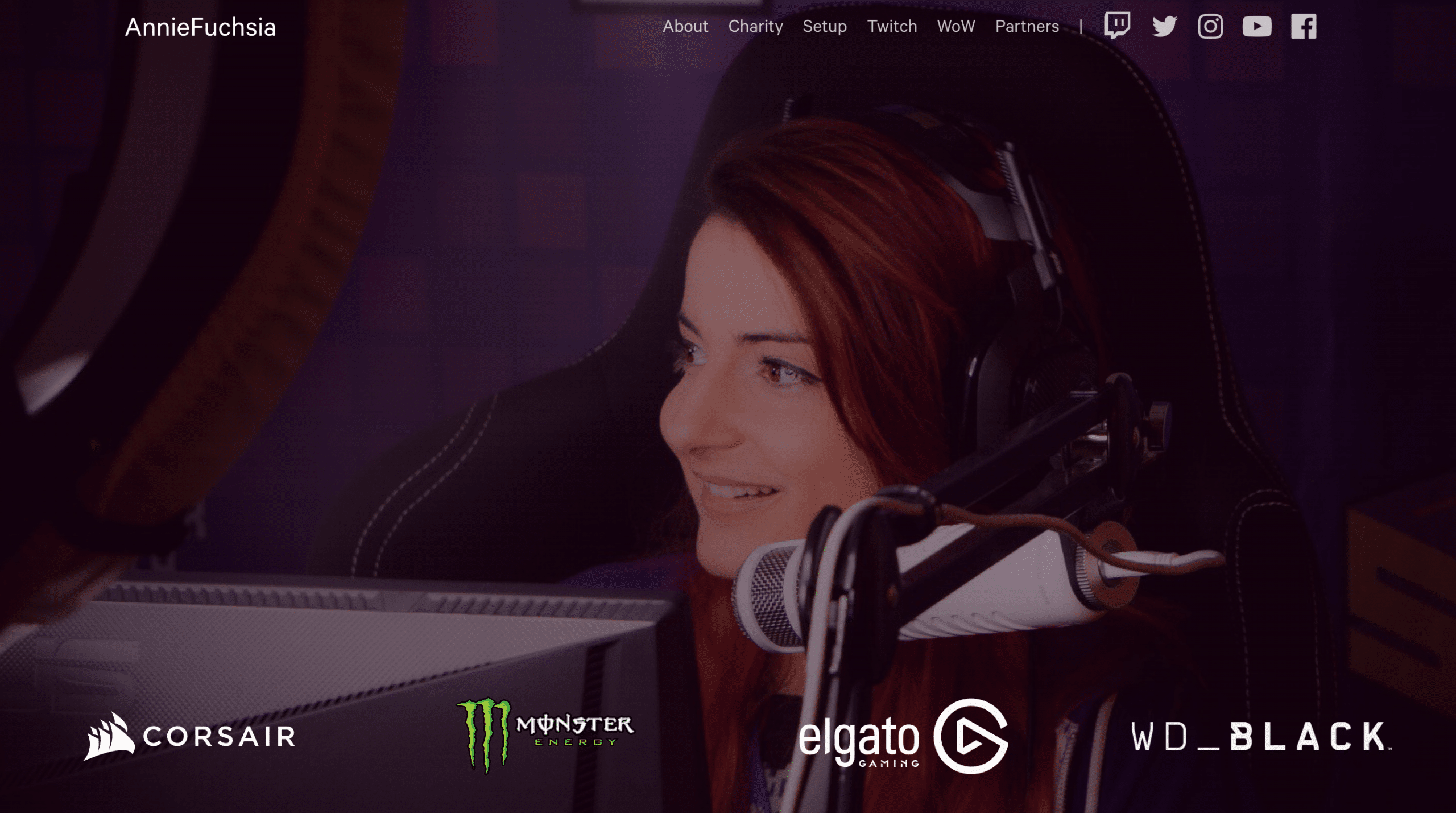 AnnieFuchsia has sponsorships and brand deals with the following:
Corsair – a famous gaming gear brand that caters to the needs of gamers and streamers.
Monster Energy – a brand of energy drink.
Elgato Gaming – a brand known for its audiovisual products for gamers and streamers.
WD Black – WesternDigital Black is a heavy-duty HDD that serves gamers and content creators.
Conclusion
AnnieFuchsia is a genuine Twitch personality, and people love her for it. Catch her streaming her favorite games on Twitch.