Arozzi Gaming Sponsorship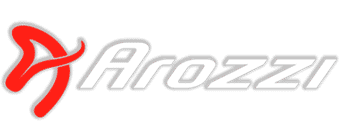 Arozzi sponsors several pro-gamers and streamers who are passionate about their gaming chairs. They are interested in working with people who have at least 50,000 followers across socials and platforms.
Arozzi Sponsorship Details
Arozzi is interested in working with partners where the arrangement can be mutually beneficial. If you are passionate about their product and have a clear idea on how you can work with the company, reach out to them.
Here are a few of the people who are sponsored by Arozzi:
JenyFear
JoaquimBlaze
Qappz
Tauren Breezy
Apply for Arozzi Sponsorship
To apply for a sponsorship with Arozzi, you will need to fill out their registration page on their website. On this page, you will be asked for your personal contact information as well as links to your socials and your streaming platform.
Before you contact a sponsor, it is important to prepare your channel for sponsorship. As this company is messaged about sponsorships frequently, they will likely not respond to you if you haven't taken any steps to create professional content.