Chance "Sodapoppin" Morris has been streaming for many years on Twitch. He has often ranked in the top 20 most-watched streamers of the year and has over 2.7 million followers. He has streamed on the platform since 2012 and reached the top rank of WoW with over 500k viewers watching him.
This post will cover what Sodapoppin uses for his stream setup, his PC specs, and more.
Sodapoppin's PC Setup and Gear
Here is a list of Sodapoppin's PC components, streaming setup, and gear: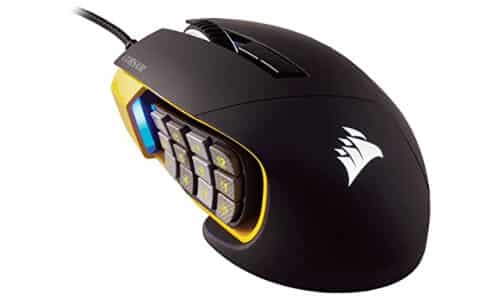 Sodapoppin's Mouse – Corsair Scimitar Pro RGB
Sodapoppin uses the Corsair Scimitar Pro RGB gaming mouse. The mouse has 12 customizable side buttons that let you set up specifications. Six keys are textured differently to help you determine which button you are pressing while in the game. The surface calibration allows for smooth sailing across the mouse pad.
This fully optimized mouse can be tuned to the surfaces of your mousepad so that it responds precisely how you need it to while playing your favorite MOBA or MMO. The mouse also stores 3 button profiles that allow you to use actions for many MMOs and general-purpose keyboard shortcuts.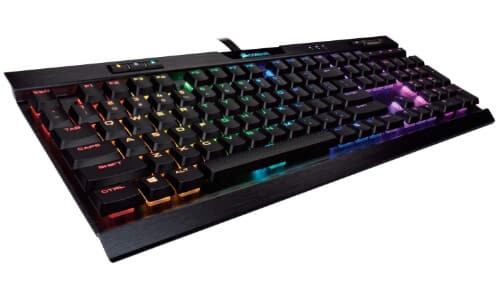 Sodapoppin's Keyboard – Corsair K70 RGB Rapidfire Mechanical Keyboard
Sodapoppin uses the Corsair K70 RGB Rapidfire mechanical keyboard. It is extremely durable due to its aircraft-grade anodized frame. There is also advanced lighting control and dynamic backlighting.
The keyboard has a detachable wrist rest and a USB pass-through port to make connections easy. This keyboard was designed for speed; anyone interested in improving their game could benefit from it. Some of its features include:
100% anti-ghosting with full key rollover on USB
Cherry MX Speed gaming key switches
Detachable wrist rest
104 keys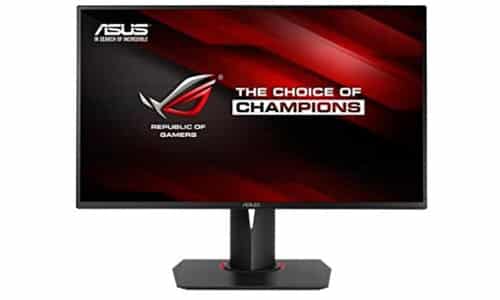 Sodapoppin's Monitor – Asus ROG PG278Q
Sodapoppin uses the Asus ROG PG278Q. This is a 27-inch gaming monitor that has a 144Hz refresh rate. It can swivel, pivot, and tilt, so you can use it exactly as you want.
The NVIDIA G SYNC technology will remove the screen tearing and stutter to give you a good gaming experience. It also comes with eye care technology that reduces eye strain to allow you to game for longer.
The LCD screen has a 1440p resolution that you can tilt to your desired display or mount on the wall. You can also adjust your screen with the intuitive 5-way OSD navigation joystick.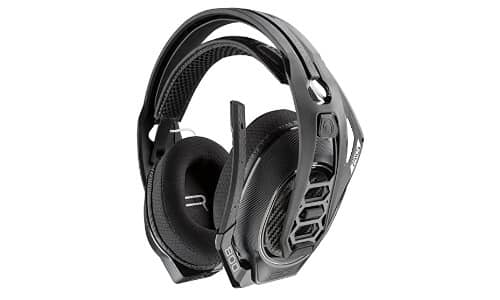 Sodapoppin's Headset – Plantronics RIG 800LX
Sodapoppin uses the Plantronics RIG 800LX headset. The set is lightweight and holds a 24-hour battery life. The noise-blocking design will also allow you to hear everything happening around you in-game.
This wireless headset has four EQ settings, sound isolation, and lag-free wireless audio. There is no connection to the controller needed. It is an excellent headset for the Xbox One. Some of its features include:
Prepaid activation code to Dolby Atmos (for Xbox One and Windows 10)
Quick-charge features that deliver 1.5 hours of gaming per 30-minute charge.
40 mm drivers with low-frequency resonators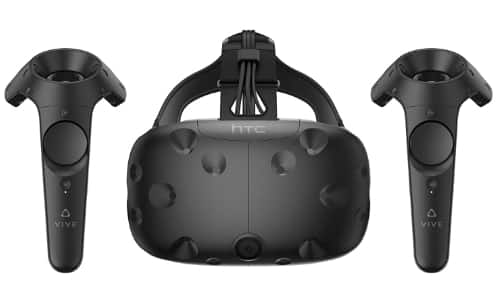 Sodapoppin's VR System – HTC Vive Virtual Reality System
Sodapoppin uses the HTC Vive VR system to create content on his channel. You can use the VIVE either seated or in an area up to 11'5″ x 11'5″ wide. The tracking system will keep your play as ideal as possible so that you stay fully immersed in the virtual world.
The 360° controllers create precise and realistic movements that allow you to enjoy the realistic graphics and audio. Some of the other features include:
1500+ games for StreamVR that update automatically
Chaperone system warns you if you start to leave the boundaries of your play area
Vive video allows you to watch 3D, 180°, 360°, and standard videos that you can watch from both VIVEPORT and Steam.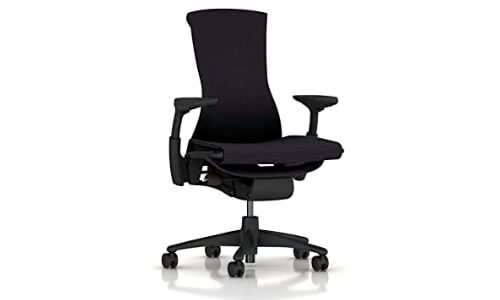 Sodapoppin's Chair – Herman Miller Embody Chair
Sodapoppin uses the Herman Miller Embody chair. The chair comes with six ergonomic functions that allow you to properly maintain your posture while you work or play at your computer.
It helps keep your blood and oxygen stimulated, allowing you to relax while maintaining your focus. The Herman Miller Embody chair comes with a 12-year warranty. Here are a few of the Herman Miller's best features:
Customizable positioning – you can adjust the seat depth and arms to find the most comfortable position for you.
4 Different layers of support – while they are each created individually, they all work together with your shape that allows you to stay comfortable and cool with the in-designed airflow.
Designed for people who work and play for long hours at a time, the chair comes with a spine and flexible ribs to align with your natural body shape.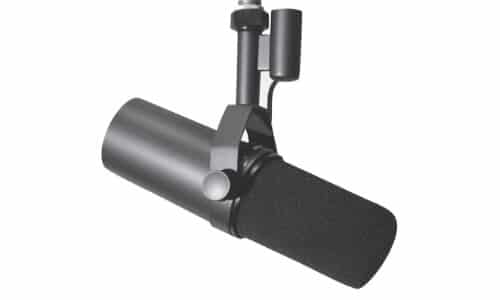 Sodapoppin's Microphone – Shure SM7B
Sodapoppin's voice is picked up with the Shure SM7B cardioid dynamic microphone. The mic is used by many of the top streamers as well as by thousands of other streamers on Twitch and YouTube.
It has a pop filter that eliminates many backgrounds and breathing sounds, a bass roll-off, and an improved rejection of electromagnetic humming.
It uses yoke mounting with a captive stand that gives you full control of how it is positioned in front of you. Some of the features include the following:
Design and build quality – the SM7B is constructed of metal and both heavy and durable. The company designed it to last for years, making it a timeless piece in any studio.
EQ Frequencies – you can manually change the frequencies to meet your specific needs and to produce crisp sound for your audience.
2 Windscreens – you will receive two different styles of windscreens. Try both and use the one that fits your style best.
Learn more with our full review: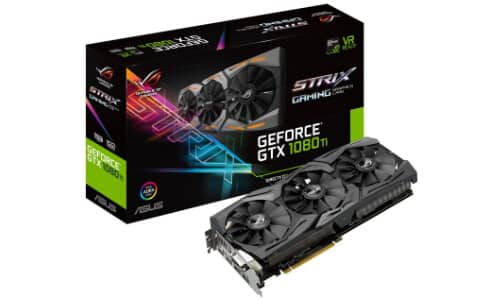 Sodapoppin's Graphics Card – Asus ROG Strix GeForce GTX 1080 Ti
Sodapoppin uses the Asus ROG Strix GeForce GTX 1080 Ti graphics card. it has synced RGB lighting with a 4-pin RGB header to display a full spectrum of colors. It supports both 5K gaming, is VR-ready, and has ports to connect your VR headset and up to 4 monitors.
The GPU Tweak II allows you to monitor your performance and steaming easier. The graphics card also uses technology that increases cooling efficiency. Here are some other features:
Made from premium quality aerospace-grade Super Alloy Power II components
RGB lighting that can synchronize across ASUS Aura Sync products
1 year premium license of Gamecaster
Maximum resolution of 7680 x 4320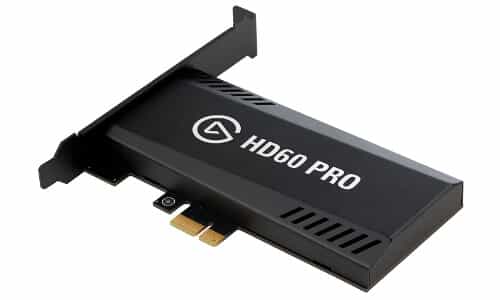 Sodapoppin's Capture Card – Elgato Game HD60 Pro
Sodapoppin uses the Elgato Game HD60 Pro capture card. With it, you can stream and record your PlayStation, Nintendo Switch, or Xbox gameplay right to Twitch or other broadcasting platforms. Its technology lowers the latency, allowing you to show smooth graphics still while you're live. Some of its features include:
Crisp and smooth 1080p and 60 FPS streaming and recording capabilities.
Ultra-low latency while streaming.
Flashback recording allows you to save your gameplay footage retroactively.
Both internal and external versions, per your preference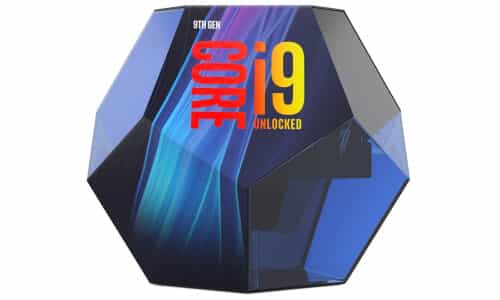 Sodapoppin's CPU – Intel Core i9-9900K
SodaPoppin's CPU is the Intel Core i9 9900K. Compatible with Intel 300 Series chipsets. This processor sports 8 cores and 16 threads. With Intel's Turbo Boost Technology 2.0, you can pull a Max Turbo Frequency of 5.00 GHz from this processor. With a good cooling system, this CPU is perfect for any gaming enthusiast.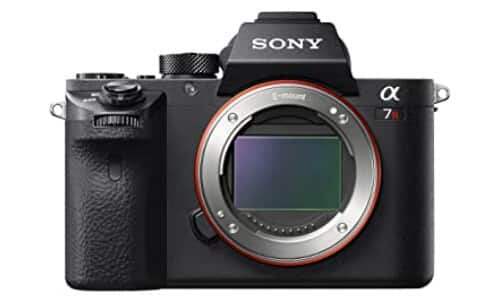 Sodapoppin's Webcam – Sony a7R II Full-Frame
Sodapoppin uses the Sony a7R II Full-Frame camera. This picture can connect to other devices using WiFi. There is a shutter vibration suppression and fantastic resolution.
The camera is durable and takes clear photos and video, giving your viewers a high-quality image. Some of its popular features include:
35mm Exmore R CMOS sensor that gives a back-illuminated structure
Copper wiring for faster transmission speed
4K video capable with no pixel binning
Image stabilization system
Other Streamer's Equipment and Gear
Now that you have learned about Sodapoppin's setup, feel free to learn more about other creators' streaming gear: