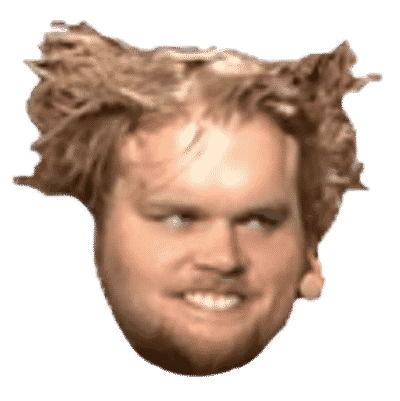 TheThing Meaning
TheThing emote is used on Twitch when someone wants to make a funny face. It is a highly celebrated emote with a lot of nostalgia attached to it. It is based on Geoff "iNcontroLTV" Robinson" when he stared at a Starcraft commentator at Blizzcon.
Released: 2016
TheThing Emote Origin
TheThing shows the face of Geoff "iNcontroLTV" Robinson. He styled his hair in this way for a Starcraft 2 podcast. He and his makeup artist filled his hair with gel and produced this monstrosity. During the podcast, he made a face, which resulted in "TheThing."
Unfortunately, Geoff Robinson passed away on July 20, 2019.
At one point, Twitch sat down with Geoff Robinson to discuss the emote and the inspiration behind the emote. He was very proud of the emote.
"I don't want to say that I was a sexual T-Rex, but I was close"@Atrioc sat down with @EGIncontrol to learn (too much) about "TheThing"! pic.twitter.com/2JLRH5agqu

— Twitch (@Twitch) October 20, 2016
Click to see a full list of the most popular Twitch emotes.