Stream Avatars Overview

Twitch Extension Category: Viewer Engagement
Types: Component, Panel
Monetization: This extension has the option of requiring your viewers to pay bits to use specific features. All bits paid through the extension will be split between you and Stream Avatars. You will receive 80%, Stream Avatars will receive 20%. You can also require viewers to be subbed before they are able to use the extension.
Extension Link: Stream Avatars
Extension Details
Stream Avatars is a Twitch extension that allows your followers and subs to control small characters that move across the bottom of your screen. Your viewers are able to choose which avatar they wish to represent them and control them to do several different actions including dance, jump, cry, hug, and fight each other.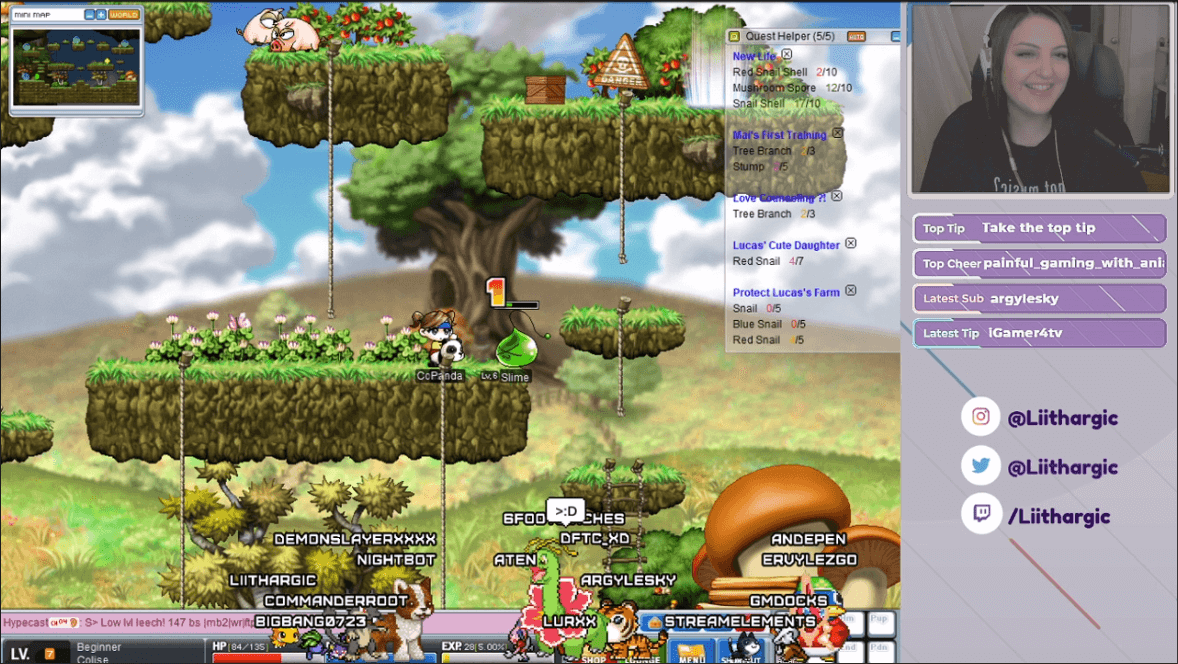 You are also given the opportunity to upload your own pixel art avatars for your users to enjoy. The extension comes with several different options, allowing you to decide who can use it and what they need to do to use it (such as subscribe).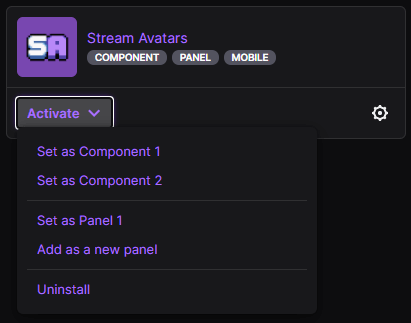 The Stream Avatars extension is easy to install and activate on your channel. You will need to set it as a component and a panel extension.
Eligibility to Use the Extension
In order to use the Stream Avatars extension, you must have the following:
An active Twitch account
An available component and panel extension slot