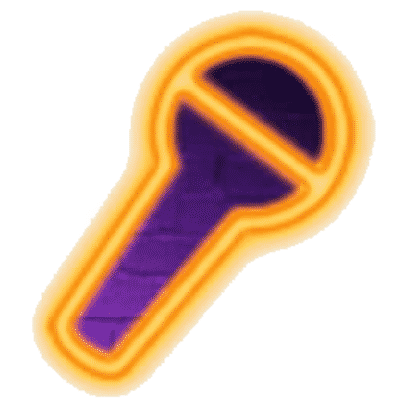 SingsMic Twitch Emote Meaning
The SingsMic Twitch emote is used when people are singing on Twitch Sings or singing in general. The emote was added when the game Twitch Sings was added to the platform. You don't often see the emote used outside of the game.
Released: 2018
SingsMic Emote Origin
Twitch introduced its first game in October 2018. It is a karaoke-style game in which streamers sing for their viewers using the provided music in the game. As the game grows in popularity, so does the emote. 
Playing Twitch Sings on your channel is a good way to find new viewers who enjoy creativity and fun.
Click to see a full list of the most popular Twitch emotes.