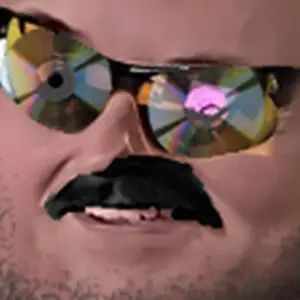 ForsenCD Emote Meaning
The ForsenCD emote is based on an image of Forsen with Dr Disrespect's mustache and sunglasses superimposed on his face. It is generally used when the Twitch text-to-speech feature makes errors when speaking, though it is occasionally used when referencing scandals relating to Dr Disrespect.
Released: February 2018
ForsenCD Emote Origin
The ForsenCD emote was submitted by a Twitch user in February 2018. It was originally used in a livestream raffle on Forsen's channel. The name of the emote is inspired by how Twitch's text-to-speech would mispronounce "D OMEGALUL C" as "OMEGALUL CD."
The ForsenCD emote was not the only image of a content creator with the imposed mustache and sunglasses, although it was one of the more popular versions.
Click to see a full list of the most popular Twitch emotes.