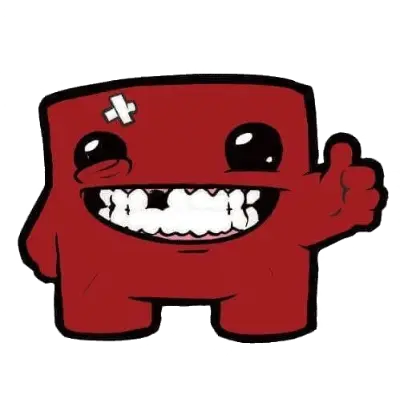 BloodTrail Twitch Emote Meaning
The BloodTrail emote is used on Twitch in response to jokes or memes. It is usually added when a joke is made at someone else's expense to show that the meme was tongue-in-cheek and meant between friends.
Released: currently unknown
BloodTrail Emote Origin
The BloodTrail emote is based on the character from the Super Meat Boy game. It is typically used in response to a joke or meme made at a person's expense, such as a "mom" joke, in the same way that friends would flip each other off.
Click to see a full list of the most popular Twitch emotes.