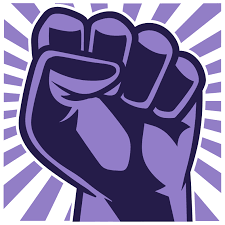 BlackLivesMatter Meaning
The image is commonly used to show support for black communities that have suffered under police violence.
BlackLivesMatter Emote Origin
The raised fist emoji that the Twitch Black lives matter emote depicts is based on the symbol used by the Black Panther Party.
The Black Panther Party was formed in the 1960s to fight the racial inequality that persisted in the United States following the court case Brown v Board of Education of Topeka.
The raised fist is based on the action members of the party would do, raising their fists in the air in protest of racial injustice. This action made it to the mainstream when two athletes, John Carlos and Tommie Smith, raised their fists after receiving their medals in the 1968 Olympic games.
Black Lives Matter Movement
The Black Lives Matter movement was started in 2013 by Alicia Garza, Patrisse Cullors, and Opal Tometi. The movement was started after the acquittal of George Zimmerman, a man put on trial for the shooting death of Trayvon Martin.
Subsequent Black Lives Matter protests were started from the deaths and police brutality present in a number of incidents throughout the country, including Michael Brown, Eric Garner, and George Floyd.
George Floyd's death grew the movement to a massive scale, with people from countries all over the world adopting the stance of BLM activists and demanding that police racism end.
Since the beginning of the BLM movement, there has been a huge focus in U.S. society on creating economic justice in the black community. A fight for racial equality has started, and conversations about the subject, such as unfair incarceration, prosecution, and murder of black men by police, are ideas that are now a part of basically every discussion about race and inequality.
Despite a significant amount of political opposition, the movement has continued to grow, with many groups fighting for justice in recent police killings, for more opportunities for black children, and basically anything else that would help black people gain the respect and dignity they deserve.
Conclusion
As you can see, the Blacklivematter emote has a bit more to it than the other emotes you find on Twitch. The emote is more than just a fun way to express yourself. It makes a point that is rooted in support for the black community and against racial injustice.
It says without words that you stand for eliminating a system that is inherently a threat to black lives and remembrance for the men and women that police officers unjustly killed.
So, if you want to use the raised fist in Twitch chat and start the process to helping humanity look past skin color, you'll help create a space that is welcoming to those that have been affected.