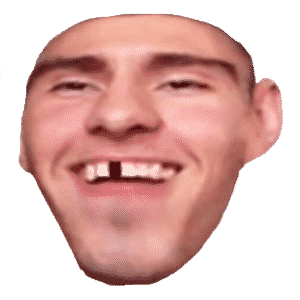 3Head Emote Meaning
The 3Head emote is a variation of the 4Head emote. Both are of the image of Cadburry and are used when someone says something cheesy, such as a Dad joke. 3Head is missing a tooth and is often used in the same way as the original emote, but on Scottish or English streamers' channels.
Released: 2018
3Head Emote Origin
The 3Head emote is a FrankerFaceZ emote that can be used on Twitch with the extension. It is based on the 4Head emote that was released two years earlier.
It is often used when something cheesy, but funny is said and is one of the most popular "haha" reactions on Twitch.
Click to see a full list of the most popular Twitch emotes.