However, questions must be asked. Can you download games on these websites safely? And is it possible to purchase them at a fraction of the cost of buying them from a physical store?
Knowing which websites to trust in downloading games for your PC can be tricky–especially since your computer's safety could be at risk to malware and viruses that come from suspicious websites.
To help you save time and money, we've curated this list of the best websites to download and play games, no matter what category you are in. Ready? Here it goes!
Best PC Game Download Sites
For PC gamers, the internet is filled with different sites to download new games. Though they all offer a specific value and reason to use their service, some always stand out above the rest. Let's look at some of the best PC game download sites!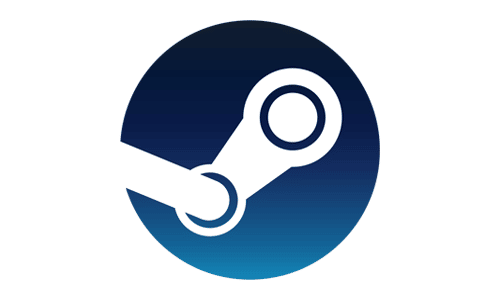 Steam
Clean, organized UI

Game recommendations are personalized to each user

Tons of games, some of which can be played for free

Badges system

It has one of the largest gaming communities

Streaming capabilities
Games lack variety

It runs on startup by default, so when you open your computer, expect it to be running unless you turn it off

Opening it also opens a host of other pop-ups and ads

Some users report security issues

Pricing can vary per region
If you're a PC gamer, you definitely would have heard of Steam! Steams is the number one go-to site for purchasing video games on PC. With an extensive catalog of around 50,000 games, all of the different genres, Steam does offer versatility at competitive prices.
The community that steam has built is a large one too! Over 95 million users log on each month to use the service for either a solo or a multiplayer experience on the world's largest hub for gamers.
Steam as a platform is well-designed, easy to navigate, and offers an excellent base for playing games with friends. You all have a unique ID to share with whomever you wish.
From here, you can see what games your friends like to play and even join their open parties at the touch of a button. You also gain achievements and levels on your steam account, making the experience and challenges not limited by the game you are playing.
Fairly often, you will have to complete a game multiple times to gain specific achievements, giving you the absolute most out of the titles you install.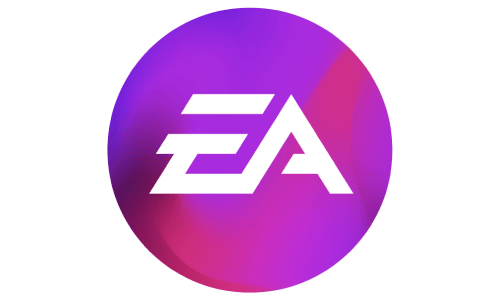 Origin (EA Desktop)
Tons of popular PC games are available

With their subscription service, some PC games can be played for free

Discounts are available from time to time

Easily connect your account from other platforms, like Discord, Steam, and XBox
Needs EA Play subscription to enjoy time-limited free trials

Some titles are expensive

The EA Desktop app is a bit slow

Customer service issues
Origin is still a large site for downloading PC games, but only with a much smaller catalog of games. Origins are EA's own developed platform for EA games. This means that although their sole competitor, as stated by Origins, is Steam – the catalog is nowhere near the size of Steam, and neither is the community.
Origins offer a base for online friends to connect and even share directly to Twitch from the desktop app, but the user base is a lot smaller. There are over 50 million registered users on Origins, and the number of active users is bound to be far lower than that.
However, EA is retiring the Origins site and will be replaced by EA Desktop. With the release of EA Desktop, the gap between Origins and steam may finally close. EA Desktop will focus on the EA Play subscription services, which those with Xbox Game Pass receive as part of the package.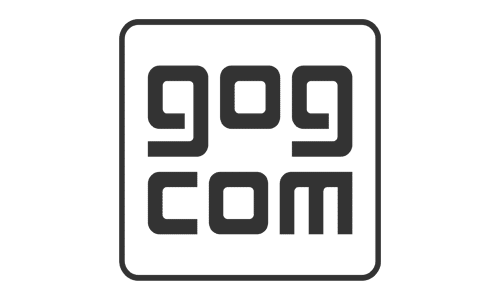 GOG (Good Old Games)
All the games are DRM-free

Competitive pricing

Some PC games can be downloaded for free

No need to download client to install games

With a client, however, installing games can be done anywhere

Don't like the new update? You can roll back to previous versions.

Good place to look for new games
The community isn't as large or active as others

Many popular PC games available on other platforms aren't here
GOG (formerly known as Good Old Games) is my go-to place for buying video games! GOG offers an extensive catalog of new and old titles at prices that can compete with Steam. The best part of GOG is that every single title is DRM-free, meaning the titles you purchase are not limited to the hardware on your PC and can be installed on multiple devices easily.
The GOG site is easy to navigate and clean and does offer an element of community building with the use of forums. However, there is no real place for friends to hang out or compare titles. Although GOG may lack some key features essential to making GOG your go-to place for gaming, it's still a great website – especially for those nostalgic players!
GOG has a wide range of games, from classic to popular titles. They also encourage game developers to submit their own games, so if you love searching for a new indie game, this platform is one of the best places you can go.
What separates GOG from other platforms is that you own the game you've purchased. You won't need to run their client to play the game. They have the optional GOG Galaxy 2.0, which you can download to bring all your games into one place and connect your accounts from other platforms.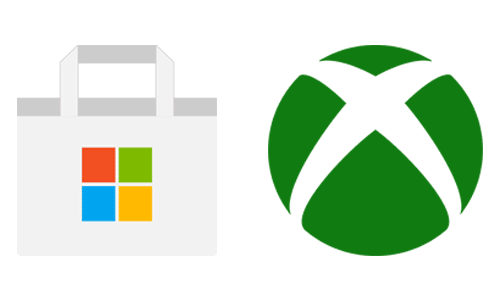 Microsoft Store
Wide variety of game genres

XBox integration comes with tons of other cool features

Through the XBox app, you can connect with your friends and the gaming community

Some games can be played for free

PC Game Pass allows you to play popular titles for free or buy them at a discounted price
Games are interspersed with apps so that browsing games might take time

You will need to open XBox app on your PC to browse and access games easily

Some games on PC Game Pass are time-limited

It can be hard to find the latest popular games since the front page of the Microsoft Store is mostly filled with casual and puzzle games
The Microsoft Store, as the name suggests, is the go-to place for Microsoft applications. Although the main focus of the Microsoft Store is not games, it's straightforward to navigate through the extensive games catalog the site offers. You can even choose which Microsoft Device to install applications on, once that device connects to the internet, the queued apps will be installed.
Though Microsoft is a great place to purchase some amazing titles, including Xbox/Windows 10 exclusives, it lacks the community aspect that most competitors can offer. That's where the Xbox app comes on! You can chat, voice chat, and even compare games with your friends. There are ways to purchase great titles or download the ones included in your Game Pass subscription.
If you want to take a break from action-packed and adventure games or there's a kid in your home, Microsoft Store also has casual and child-friendly PC games you can download right away. Many of these games are available as free downloads. When you think about it, Microsoft Store is one of the best free game download sites.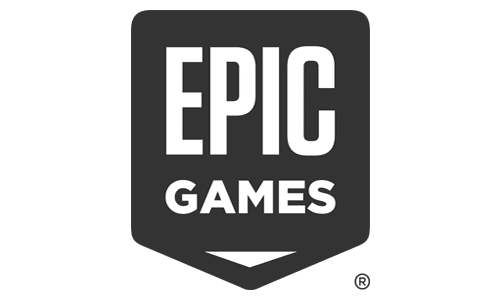 Epic Games Store
Vast library of games

Offers free games every week

Some paid games are offered on sale at a very low price

Besides Epic Games-owned titles, you can also download other popular games as well as cool new indie games

Ability to add and connect with friends
Needs to install the Epic Games launcher to download and play games

Launcher sometimes takes a long time to load

No large community on the platform itself

Users can leave ratings, but you can't read detailed user reviews
Most of you would have heard of Epic from either Fortnite or their newest purchase, Rocket League – Epic is more than just the place to get your Fortnite ID!
Epic Games Store has an extensive catalog of video games for purchase, but what's special about Epic Games Store is the free game Epic offers every week – GTA 5 and ARK are just 2 of the titles Epic has recently given away.
As well as a large catalog and often free releases, the Epic Games Store is a great base to connect with friends and enter matchmaking. Each user creates their unique ID to share with friends and can communicate through the platform making the Epic Game Store a great base for gamers.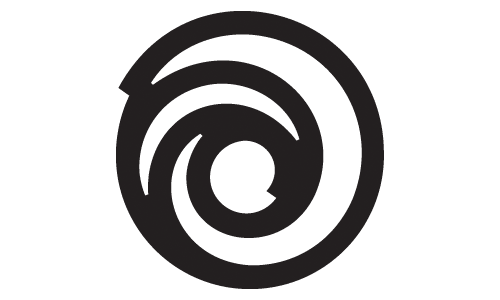 Ubisoft Connect
The best platform for Ubisoft fans

Access to beta tests and the ability to pre-purchase Ubisoft titles

Connect with friends and create groups in-platform
Very limited selection of games

Games can be a little pricey
Until recently known as Uplay, Ubisoft Connect is the go-to place for Ubisoft titles. Though the catalog of titles may be smaller than competitors on this list, Ubisoft Connect others a great place to download great titles and connect with friends.
You each have a unique ID to share with friends and gain levels on your Ubisoft account as you progress.
The site layout is easy to navigate, though it is not the cheapest place to purchase Ubisoft titles, as steam often offers more competitive prices.
However, with Ubisoft's subscription service (Ubisoft Plus), users have access to every title in the library and even exclusive access to closed beta tests for upcoming titles. Ubisoft Connect is the go-to base for primarily Ubisoft players.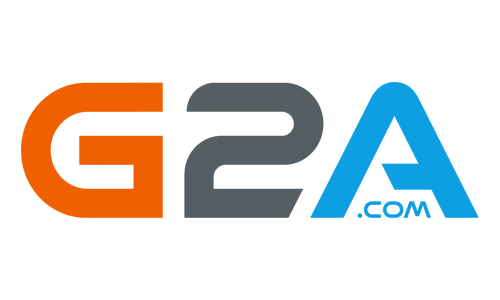 G2A
One of the best places to find the cheapest game codes

Vast library, not only of PC games but also game codes for other platforms

Subscribing to G2A Plus gives you up to 10% off on games and a free games every month

Loot point system that allows you to save LPs and exchange them for game bundles

Purchase discounted gift cards
Since it's just a game code retailer, they don't have its own launcher.

You will have to download the game elsewhere, such as on Steam
G2A is not exactly a download site but more of an online retailer of game codes. The prices are almost unbeatable, and the catalog is essentially endless for PC gamers.
G2A also has codes for games and subscription services on other platforms, such as Xbox, PlayStation, and Nintendo, though the catalog for those devices is much smaller. For PC games, however, it really is the place to go to get the best prices on new and old releases.
If you're the type who likes looking for the best deals possible, G2A might be the perfect website for you. Not only do they offer cheap game codes, but they also have codes for many other services. You'll have to explore the website to find a treasure trove of deals and offers.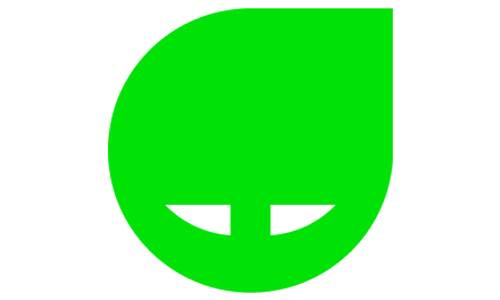 Green Man Gaming
Thousands of game choices

Customer service representative is very responsive and transparent

Prices are usually cheaper than Steam, Ubisoft Connect, and Epic Games

Wider selection of payment methods

Active community on Discord

In partnership with Ecologi to help reduce carbon footprint
Since they're only a retailer, you will have to download and play the game through a platform like Steam

The free games on their website are very limited
Another fantastic place to get great game offers is Green Man Gaming. Like G2A, Green Man Gaming isn't a download site but rather a platform where you can get game codes at a cheap price.
Green Man Gaming is an official retailer whose codes come directly from publishers. They also partner with major platforms like Steam, EA Desktop, Ubisoft Connect, and others.
Aside from being a game retailer, Green Man Gaming also publishes its own games and even encourages developers to submit games to them. Most of the 10,000+ games on their website can be purchased for as little as a dollar, but there are also games you can play for free. You can check them out here.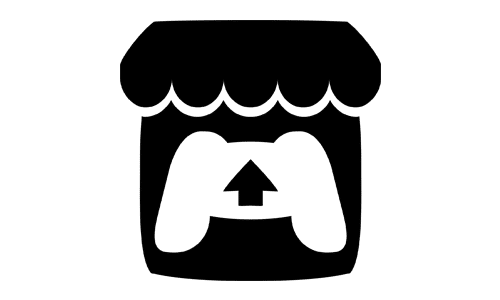 Itch.io
Hundreds of thousands of games available

Most games are either free or pay-what-you-want

One of the best places to find games from indie and solo developers

Downloading free PC games doesn't require you to create an account

A lot of the games can be played in one sitting

A great way to support indie developers

Can be played on various platforms

Some games can be played directly on the web
You will need to wade through many games to find one you'll probably like

Some games are unfinished or still in development

Caution is necessary when choosing and installing games to your PC
Itch.io is a website that allows users to download and even publish their own games. Often considered one of the best places for indie and solo developers to create and launch their own games, it's also a platform where you can directly download games to your computer.
Currently, the website is home to more than 600,000 games, most of which are free to play or are purchasable through a pay-what-you-want model.
A word of caution, though: since virtually anyone can upload and publish games, people are advised to be careful in downloading games. One way to check if the game is safe to download is by looking at the reviews on the game page or even the developer's profile.
Even though itch.io checks malware on the games submitted to them from time to time and remove those that have them, it's better to be careful when installing games from this site.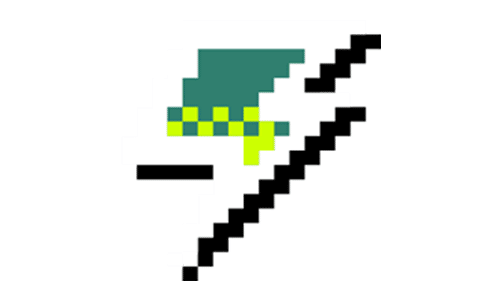 Game Jolt
Vast collection of games

Majority of the games are either free or pay-what-you-want model

Very large and active community due to the platform being a social media site primarily

Some games can be downloaded independently without the Game Jolt launcher

A great way to support indie or solo developers

Most games are safe to download
You may need to browse through many games to find one you will probably like

Some games are unfinished or still in development
Although Game Jolt is more of a social networking site than an actual video game storefront, it's one of the best places to find games you can download for free or at an affordable price.
Most of the titles here are created by indie game developers, yet from what I've seen, many of them look interesting. The thumbnails and demos look professionally done, with intriguing gameplay and concepts.
According to users, games downloaded on Game Jolt are safe and don't contain malware since moderators are assigned to monitor the games uploaded on the site.
However, it's still best to check the game page for reviews and complaints from its users to be safe.
Frequently Asked Questions
Where can I find free PC games online?
As you probably know, you will find many sites where you can download PC games instantly just by doing a quick Google search. However, it can feel dubious about downloading free games from any website as it might contain viruses and malware.
Fortunately, there are a few safe sites to download free PC games, including Steam, Origin, Microsoft Store, and more. These three are good places to start looking for free PC games.
Can you get PC games for free?
Yes. On major distribution platforms like Steam and Microsoft Store, you can find many free games to download in any category. If you're looking to download games from indie developers, you might want to check out Game Jolt and itch.io, most of which are in the pay-what-you-want model. Meaning you can purchase the game at any price. Some games are also free.
How do I install games on my PC?
You can instantly get games from digital distribution platforms like Steam or Origin. Once you choose a site to download games, go to the store page of that said game and then click the "Download" or "Install" or "Play" buttons. Follow the on-screen instructions to get the game to your PC.
Alternatively, you can also go to the official website of the game publisher to buy or install the game.
If you brought a copy of the game from a physical storefront, you can usually install it by inserting the disc into the correct drive of your computer. Follow the on-screen instructions, and you will have the game installed in moments. But if not, you may be able to find some installation tutorials online for that specific game.
Conclusion
Even after over a few decades, PC gaming is still as strong as ever. If you want to add new games to your collection or try it yourself, there are more than plenty of sites to download games from.
Some of them are free, and some are not, but rest assured that you will enjoy browsing every single one of them. You might find your next favorite game on any of these sites. Which we're sure you will.