Should You Leave Twitch for Mixer?
Recently many streamers have been asking if they are better off on another platform. Many opinions are going around, and some are feeling extra anxious as top streamers leave their grown channels to "start over" on another platform. In this article, we will look at some of the reasons why people are leaving Twitch and give you points to consider before you make your own move.
Notable Streamers who Have Switched Platforms
In April 2019, PewDiePie, one of YouTube's most popular creators, announced that he was going to live-stream on DLive. While this wasn't necessarily seen as a "switch" as he still creates content for YouTube, fans were astonished that he chose a lesser-known streaming platform.
Tyler Blevins (Ninja) made major news in August 2019, when he announced that he was moving from Twitch to Mixer. As the individual streamer who still holds the record for the most concurrent views on Twitch, his decision sent shockwaves through the industry, leaving many other streamers asking whether they should transfer as well.
Later in August, Twitch was able to recruit a streamer from YouTube Gaming. Nick Eh 30 is a Lebanese Canadian who had over 4.5 million followers on YouTube.
Just as the hype around Ninja's move began to settle, Mixer signed another major Twitch streamer. Shroud joined the Mixer family in October 2019, leaving many Twitch viewers asking, "Which streamer will move next?"
YouTube has also recruited two major Twitch streamers, Lachlan Power and Jack "Courage" Dunlop. With so many well-known streamers switching to different platforms, how do you know which is best? Should you leave Twitch for Mixer?
Why are Streamers Leaving Twitch For Mixer/Other Platforms?
There are several reasons why streamers are leaving Twitch for other platforms. We have listed three common ones:
It is hard to grow on Twitch as a new streamer. If this is why you are thinking about leaving Twitch, consider that it is challenging to build on any platform (though YouTube Gaming is easiest) without solid content and promotion. Spend your time and effort on improving your channel for your community. If you need ideas, read our post, Get 10 Times the Viewers: Advanced Guide to More Twitch Followers.
Toxicity and Unfairness – Despite everyone knowing that Microsoft paid Ninja to join Mixer, both he and his wife insist that the money wasn't their primary reason for leaving. In addition to the fact that Twitch wouldn't work with some of Ninja's needs (whereas Microsoft does), they also wanted to leave Twitch's toxic environment. Twitch has come under a lot of scrutinies over some of its policies regarding harassment. They also overlook some rule-breaking while banning others for smaller infringements.
To Work on One Platform – Streamers who post things to YouTube often leave Twitch for YouTube gaming to make it easier for them to process their workflow and meet the needs of their viewers.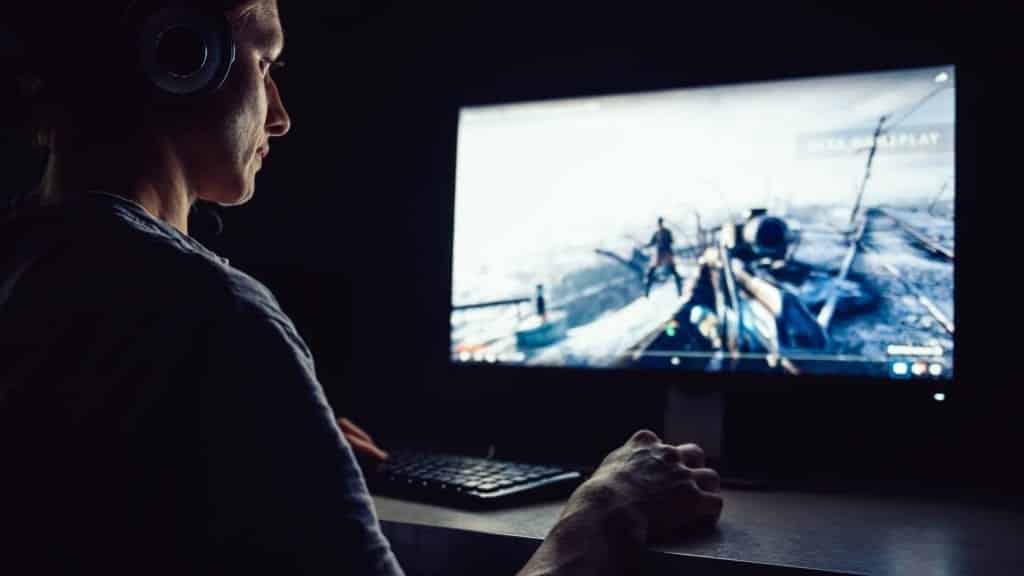 Things You Should Consider Before Leaving Twitch for Mixer (or Switching Platforms)
Don't decide to leave one platform for another unless you have solid reasons to do so. It takes a lot of work to get very far in this business, and starting over on everything can lead to burnout. Here are a few things you should consider before you make the switch:
Where do you think the platforms will be in the next few years? While Mixer currently is fourth in market-share, could their strategies pay off in a few years? There is no definite answer, as nobody truly knows the future. Ninja's audience is quite young, and as they grow and become streamers themselves, they will likely choose the same platform as their favorite streamer. That being said, Twitch has dominated the market for years and currently holds 75% of the market share. While we have seen other social platforms "disappear overnight," many believe that Twitch will remain stable. Do your research and decide on your own calculated risk.
What tools will be available to you on the new platform? How can you use them to grow your channel further? Are they effective? While Mixer has the Hypezone and you may pick up one of two followers through it over time, it is still almost as hard to be discovered on Mixer as it is on Twitch.
Look at the statistics of other streamers in your genre. On which platform do they do best? If you play Xbox games, you'll probably do better on Mixer. Retro games may do better on Twitch.
Ask your following how they would feel if you moved to another platform. While some won't follow you, many may. Explain the reasons why you are considering the move and ask them for their feedback. While the decision is ultimately up to you, it is a good idea to know what your audience thinks.
Should You Restream or Multistream?
While we don't recommend restreaming on a normal basis, if you aren't an Affiliate or Partner, it is a good way to gauge other communities. If your current channel is monetized, you can also create a channel on another platform and stream to it periodically outside of your normal schedule. Once you have tested the waters, you can decide whether or not you want to dive right in.
On the other hand, streaming to multiple platforms is a good way to build an audience to funnel into a specific community. The best program to meet your restreaming needs is Restream.io. They let you seamlessly stream to multiple sites at the same time.
Conclusion
There is no right or wrong answer when it comes to whether or not you should move to another platform. The decision shouldn't be made lightly. Make sure to keep improving your content no matter where you decide to stream. That is ultimately what will grow your community.