Ludwig alternates streaming games and participating in events with other well-known streamers. He is a former professional Super Smash Bros. Melee competitor and has participated several championships. He has been streaming since May 2018.
Ludwig's PC Setup and Gear
Here is a list of Ludwig's PC setup and Gear: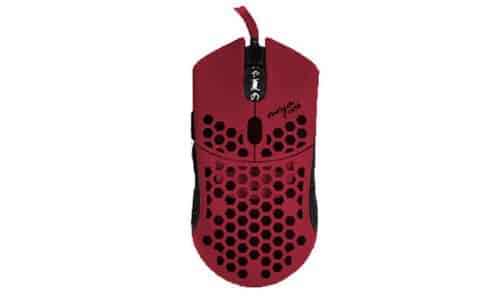 Ludwig's Mouse – Finalmouse Ninja Air58
Ludwig uses the Finalmouse Ninja Air58. This sleek mouse was designed to be lightweight, tactile, and perfect for competitive sports players. The cord doesn't get hung up and the settings are customizable to meet your specific style of play. The Ninja Air58 was a limited edition, so they can no longer be purchased from Finalmouse, though you can find them on Amazon or eBay for 3-4 times its original price.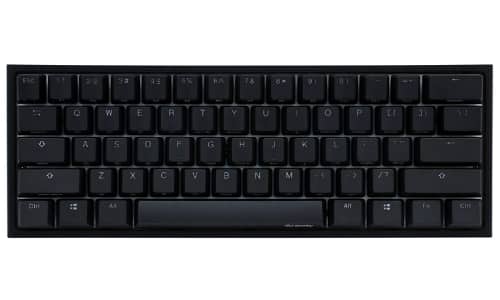 Ludwig's Keyboard – Ducky One 2 Mini RGB
Ludwig uses the Ducky One 2 Mini RGB keyboard while he is gaming. Many gamers find that using a smaller board with just a few keys is more efficient and lightweight, allowing them to just use the keys necessary for the game. The Ducky One 2 Mini has 61 keys and comes at 60% of the size of a traditional keyboard. It comes in a black and white shell that is stylish and modern and has PBT seamless double-shot keycaps.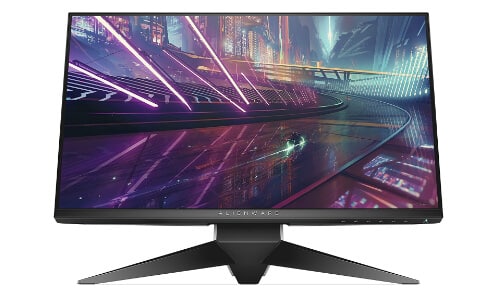 Ludwig's Monitor – Alienware – AW2518H
Ludwig uses the Alienware – AW2518H gaming monitor. This monitor has a 240Hz native refresh rate for lightning-fast graphics to give you an edge over your competition. There is a 1ms response time that minimized lag and keeps things moving quickly. The monitor adjusts in height and will swivel or pivot to allow you to view the screen from the perfect angle for you.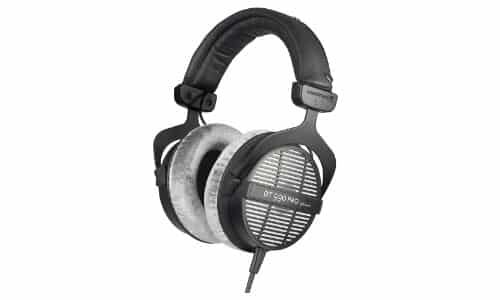 Ludwig's Headset – Beyerdynamic DT 990 Pro
Ludwig uses the Beyerdynamic DT 990 Pro studio headphone. These German headphones are handcrafted from high-quality materials. They are reliable and durable and they have 3-dimensional sound to alert you to gameplay that is happening behind your character. The headphones fit securely and comfortably due to the robust spring steel headband design.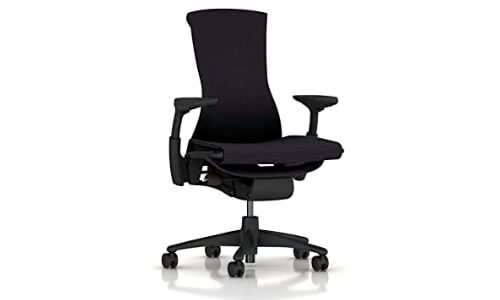 Ludwig's Chair – Herman Miller Embody Chair
While it isn't known for certain which chair Ludwig uses, based on a Tweet he sent in December 2019, it can be assumed that he uses one designed by Herman Miller. He has also stated that he finds gaming chairs to be uncomfortable and he prefers the feel of office chairs.

Many of the top streamers use Herman Miller Embody chair. The chair comes with six ergonomic functions that allow you to properly maintain your posture while you work or play at your computer. It helps you to keep your blood and oxygen stimulated, allowing you to relax while maintaining your focus. The Herman Miller Embody chair comes with a 12-year warranty. Here are a few of Herman Miller's best features:
Customizable positioning – you can adjust the seat depth and adjust the arms to find the most comfortable position for you.
4 Different layers of support – while they are each created individually, they all work together with your shape that allow you to stay comfortable and cool with the in-designed airflow.
Designed for people who work and play for long hours at a time, the chair comes with a spine and flexible ribs to align with your natural body shape.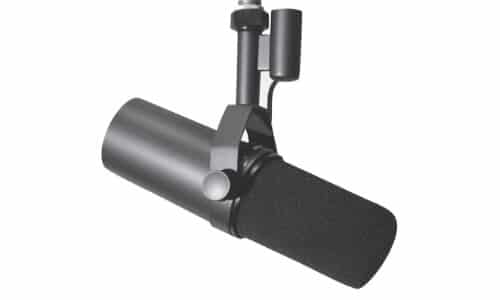 Ludwig's Microphone – Shure SM7B
Ludwig's voice is picked up with the Shure SM7B cardioid dynamic microphone. The mic is used by many of the top streamers as well as by thousands of other streamers on Twitch and YouTube. It has a pop filter that eliminated many backgrounds and breathing sounds, a bass roll-off, and improved rejection of electromagnetic humming. It uses yoke mounting with a captive stand that gives you full control of how it is positioned in front of you. Some of the features include the following:
Design and build quality – the SM7B is constructed of metal and both heavy and durable. The company designed it to last for years, making it a timeless piece in any studio.
EQ Frequencies – you can manually change the frequencies to meet your specific needs and to produce crisp sound for your audience.
2 Windscreens – you will receive two different styles of windscreens. Try both and use the one that fits your style best.
Learn more with our full review: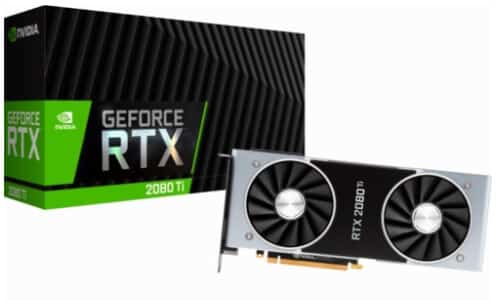 Ludwig's Graphics Card – NVIDIA Geforce RTX 2080 Ti
Ludwig uses the NVIDIA Geforce RTX 2080 Ti as his graphics card. This high-end gear offers 11GB GDDR6 and a maximum digital resolution of 7680×4320. No matter what game you play, this card should perform without dropping any frame rates or shuttering. The graphics card is so powerful that it can easily support 1080p and 4K. In fact, if can handle up to 8K with a compatible monitor. With this card you can expect the following:
Real-time ray tracing while gaming
Faster performance compared to other GPU
Powerful, rich detail for every scene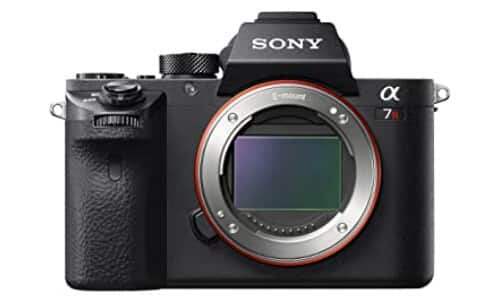 Ludwig's Webcam – Sony a7R II Full-Frame
Ludwig uses the Sony a7R II Full-Frame camera. This picture can connect to other devices using WiFi. There is a shutter vibration suppression and fantastic resolution. The camera is durable and takes clear photos and video that will give your viewers a high-quality image. Some of its popular features include:
35mm Exmore R CMOS sensor that gives a back-illuminated structure
Copper wiring for faster transmission speed
4K video capable with no pixel binning
Image stabilization system
Other Streamer's Equipment and Gear