When you first decide to stream your adventures, you may want to look IRL streaming with a mobile device. While that will give you a good trial run, if you realize that you love recording or sharing your travels or around-town activities, you will want to invest in IRL streaming equipment.
There are several things you will need when it comes to streaming in real life and this post will go over everything from cameras to how you should carry your equipment. We hope that this list will help you prepare for learning how to IRL stream.
Equipment You Need for an IRL Stream
Here is a list of the type of equipment that you will need for an IRL stream:
IRL Backpack
In short, you will need an IRL backpack to carry and store your streaming equipment while you are on the go. You will want a pack that has enough space for your gear where it is easily accessible.
The North Face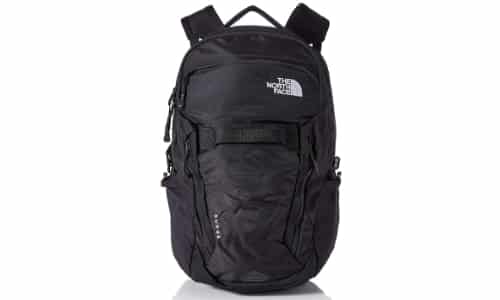 100% Nylon
FlexVent Suspension
Padded Pockets
Peak Design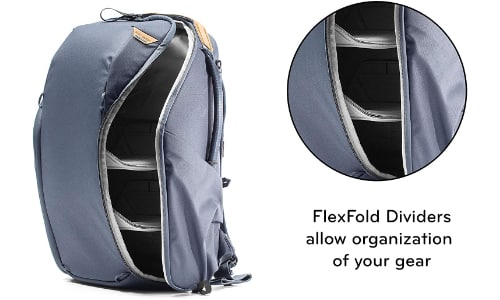 Compartments
Wrap-Around Zipper
Versatile Design
OGIO Renegade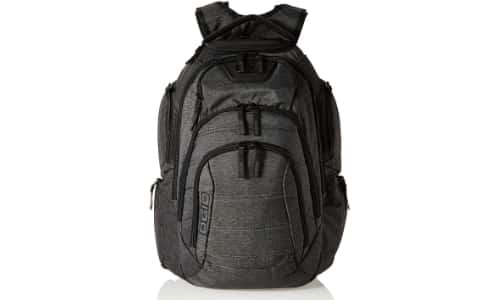 Comfortable
Crush resistant pockets
Armor Protected
The North Face Surge Backpack
The North Face Surge Backpack was designed with technology in mind. It comes with enough space to hold all of your gear and pocked designed to hide away all of your gear. The external pockets can hold small gear or cords so that they are easily accessible when you get to a place where you can recharge your equipment.
With 31L of space, you can be sure that you will have enough space to keep the essentials of IRL streaming. The pack is also built in a way to give you ventilated, comfortable support so that you won't have to worry about becoming too sore to continue your shoot.
Peak Design Everyday Backpack
The Peak Design Everyday Backpack is a weatherproof bag that allows you to pack and store all of your equipment so that it is easily accessible. The pack is designed in a way where there are internal dividers that help you keep things divided. You can open it from the top or the sides so that you can quickly pull out the items you need without having to shuffle things around.
The shell is made from 100% recycled nylon. It is DWR (durable water-resistant) impregnated and double PU coated. It comes with a lifetime guarantee and two straps that you can attach to the front in the event you need to carry more equipment.
OGIO Renegade RSS Backpack
The OGIO Renegade RSS Backpack comes with padded pockets and a crush-proof tech vault pocket to keep your valuable electronics safe. There is even a pocket that is about the right size for a smaller video camera that is padded so you can stow it away with the rest of your equipment between shoots.
The pack has a hybrid unibody back panel to offer you superior support and comfort. The bag itself is a bit heavy, but it will help balance your equipment and keep it safe while you are on the go.
LiveU Encoder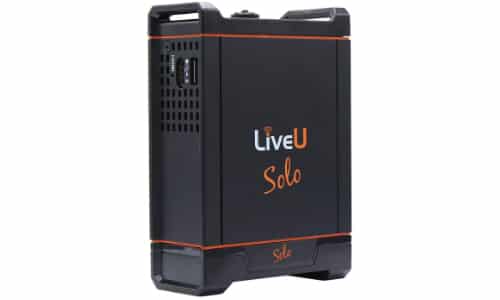 If you plan to take your IRL channel seriously, this all-in-one streaming solution is essential to delivering a high-quality "on the go" feed to your viewers. It allows you to stream a stable feed to the cloud.
The LiveU Solo SDI/HDMI video encoder allows you to broadcast your video feed through dual cell networks, Ethernet, or WiFi. You can connect your camera to the device through SDI or HDMI to stream high-quality video that will entice your target audience. The H.264 AVC encoder will allow you to stream at 1080p, 1080i, 720p, and more.
The encoder has an internal battery that will run for 3 hours if you are streaming remotely and it is relatively light and compact, allowing you to put it in your IRL pack and move freely. You can check the battery life easily so you know how much longer you have until you need to recharge.
Cellular Modem
You will need to use at least one type of cellular modem with your LiveU encoder to ensure you have a stable internet connection such as the ZTE MF833V which covers over 100 countries and regions.
Video Camera
While it is obvious that you will need something to capture the video of your live-streams, you should bear in mind a few important features. Your video camera should be portable enough that you will be able to pack it (and the rest of your equipment) around with you. It also should also be durable, water-resistant (in many cases), and capable of sending a quality video feed to your viewers.
Sony FDRX3000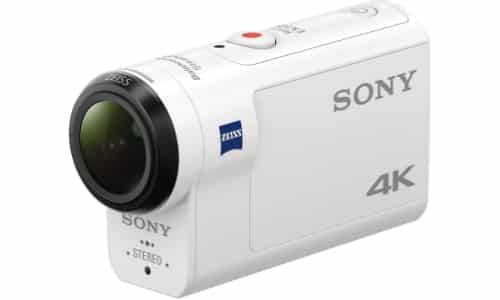 Image stabilization
Waterproof housing
4K capable
GoPro HERO9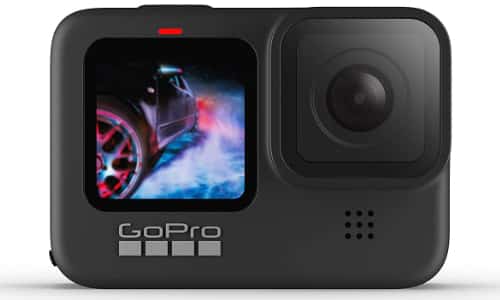 Waterproof
Front LCD
5K Capable
Mevo Start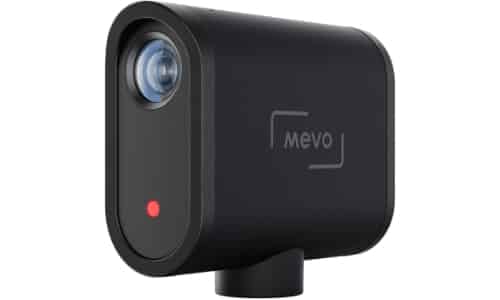 Remote Control
6+ Hour Battery
Multiple audio options
Sony FDRX3000
The Sony FDRX3000 has been considered the standard video recorder for IRL streamers since its release. It will stabilize your images to give your viewers a much clearer view of your day to day activities. You can shoot up to 4K quality with the ZEISS lens and comes with a few options for your viewing angles. It will also take 12MP still images. It is capable of under-water recording, FOV, and zooming.
While most cameras won't deliver the sound quality that you would get from a good mic, the Sony does give you stereo quality sound with wind noise reduction. It also has built-in Wi-Fi, NFC, GPS, Bluetooth capabilities.
GoPro HERO9
The GoPro HERO9 has a slick, streamlined design. It can be easily mounted to several different items while still sending extremely smooth video to your Twitch viewers regardless of what you are doing. In fact, the camera comes with three options for stability so that you can get the best type of shot for you. You can stream in 1080p without issues and film 5K Video.
If you want to make time-lapse videos for YouTube or Instagram, the TimeWarmp 3.0 technology will adjust the speed of the feed based on your motion and lighting. You will also have the option to speed certain portions up. You can also create night-time-lapse videos.
Mevo Start
The Mevo Start was created for live-streaming either at home or on the go. Its technology allows you to set it up and control its movements from up to 100ft away, giving you more options on what you can film by yourself. You can record or stream at 1080p for up to 6 hours at a time on its in-built battery.
The camera comes with several different audio options and you have the option of connecting another microphone to it if you wish. The app allows you to do a lot of live-editing including cuts and zooms by using your phone and not touching the camera.
Streaming Device
You will also need a device (a laptop, tablet, etc) that will allow you to broadcast through a streaming program like OBS or Streamlabs. If you don't already have one, here are some options you can consider:
Surface Pro 7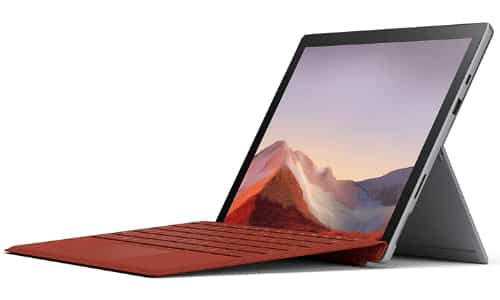 12.3″ Touchscreen
All-Day Battery Life
Lightweight
iPad Pro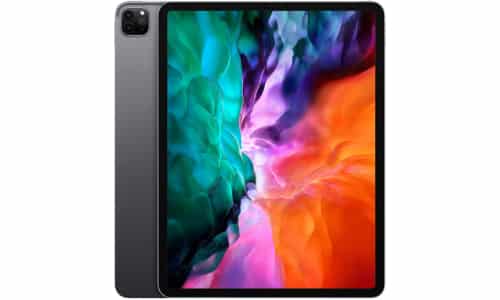 12.9″ Retina Screen
802.11ax Wi-Fi 6
Long Battery Life
Galaxy Book Flex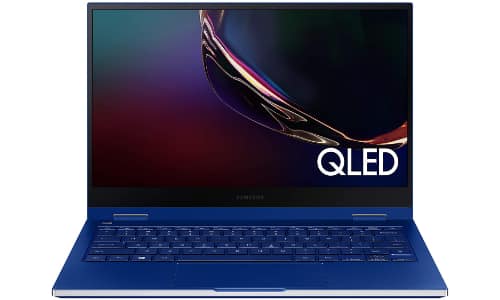 QLED Display
Slim 360 design
Long-lasting battery
Microsoft Surface Pro 7
The Microsoft Surface Pro 7 is a lightweight laptop that also has the versatility of a tablet. It will allow you to set up your stream settings through a program like Streamlabs and continually run throughout your stream as you can even leave it live in your backpack.
The laptop is very lightweight (at just 1.70 pounds) and has a battery life of 10.5 hours. It can charge very quickly as well, allowing you to take advantage of small breaks between your streams. Many IRL streamers have turned to this laptop due to the many features it can offer them and how it is both powerful and compact.
Apple iPad Pro
The Apple iPad Pro has a 12.9-inch retina display. From it, you can download the Streamlabs App and set up your stream, complete with Twitch overlays and other graphics. With Streamlabs Prime, you will have extra protection to prevent your stream from disconnecting even if you begin to experience technical difficulties while you are on the go.
The iPad Pro will give you up to 10 hours of battery life, comes with an A12Z Bionic chip, and 5 studio-quality microphones. It is also very lightweight at about 1.5 pounds. While it doesn't come with a keyboard, you can get an Apple Magic Keyboard to complement it nicely.
Samsung Galaxy Book Flex
The Samsung Galaxy Book Flex is a 13.3″ laptop with a battery that can last up to 20 hours depending on what you are doing with it. It comes with 512GB of storage so that you can save your current stream to it before transferring it to a portable hard drive or uploading it to cloud space, such as pCloud.
The QLED display will stay vibrant even if you are in direct sunlight, allowing you to make changes, read your Twitch chat, or several other things no matter what environment you are in. With its size and light design, it should fit in almost any backpack.
Batteries/Chargers
It is a good idea to purchase extra batteries for your devices when you order them. That way you can switch things out on the go without having to worry about losing too much time away from your stream. You can also invest in portable chargers like the following (though you should note what they can charge so that everything remains safe):
Krisdonia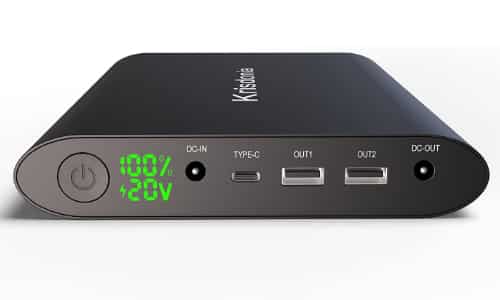 2.55 Pounds
4 Output Ports
Superior Quality
RAVPower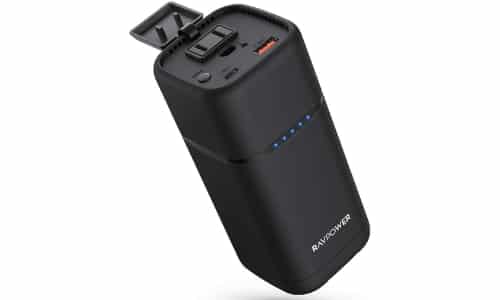 30W PD port
20000mAh Battery Capacity
Compact Design
Portable Charger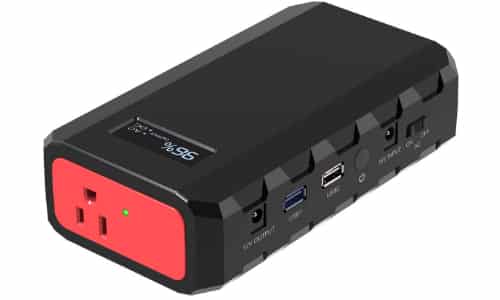 Compact
110 Volts
Certified Safe
Krisdonia Power Bank
The Krisdonia Power Bank is a portable battery backup that can charge laptops more than twice before it needs to be recharged. It comes with many different ports so that you can even recharge more than one device at a time. You can recharge it at night while you are sleeping so that it is fresh and ready to go the next day.
RAVPower Portable Charger
The RAVPower charger has the capability to charge certain devices fairly quickly, allowing you to get moving faster. It works with many mobile devices and laptops and can be recharged in about 3 hours. It can also charge some video cameras, including the GoPro. It truly does help you to stay mobile.
SinKeu Portable Charger
The SinKeu portable charger comes with several different options for plugins, allowing you to charge several devices at once. Want to sit down and enjoy lunch with your viewers? Plugin your setup while you wait to ensure you will still have several more hours of stream time left. It can be recharged in 4 hours.
Accessories
There are a few accessories you can get that will help you create a better stream for your viewers. Using gimbals, camera mounts, or windscreens for your mics can help improve both the visual and audio quality of your streams. Here are a few items you can get:
3-Axis Gimbal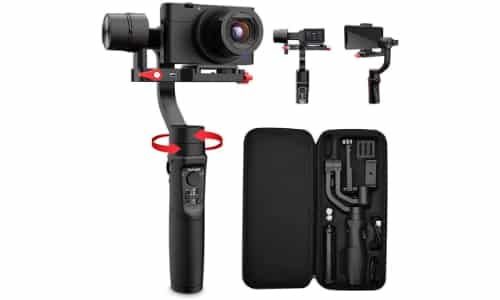 6 Working Modes
600° Panning
0.9 Pounds
Mic Windscreen
8 PCS Furn Wind Muff
Easy Install
Works on Many Cameras
HyperX Quadcast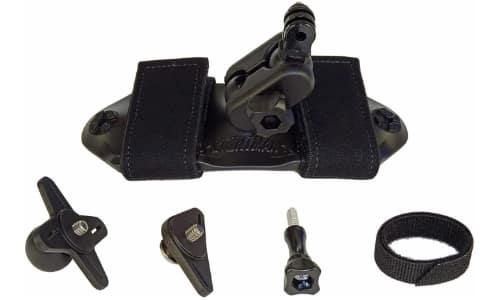 Tap to Mute Censor
Shock Mount
4 Polar Patterns
Hohem Gimble Stabilizer
If you are frequently hiking, walking through the city, or moving in general, you should consider getting the Hohem Gimble Stabilizer. It will fit many cameras or phones and will minimize the shakiness of your camera as you walk around. The gimble also gives you 600° panning and 320° rolling and tilting. You can even set it up like a tripod if your arms need a rest.
Camera Mic Windscreens
The YOUSHARES Camera Mic Windscreens were created to help block out wind noise on the mics of digital cameras. If you have opted to use your video camera's mic, you should definitely invest in a windscreen to keep the sound quality as best as it can be. Each windscreen is very easy to install.
Pack Camera Mount
The STUNTMAN Pack Mount allows you to easily attach several types of video cameras to the top of your backpack. If you want your viewers to have a first-hand account of where you are headed, this may be the perfect hands-free feature for you. The mount is also compatible with wearable gimbles to keep everything smooth.
Conclusion
While the equipment you need for a solid IRL live-stream is costly altogether, the quality you will be able to produce will last. You will also be able to keep great footage of all your globe-trotting adventures.