This post will cover each way and let you know what you need to do to start earning on YouTube Gaming.
To earn through crowdfunding opportunities on YouTube Gaming, you need to have reached partnership status. At that point, you can earn from memberships and super chat.
YouTube creators must meet the following requirement to allow their viewers to purchase channel memberships:
When you have met these metrics, you will need to sign the YPP (YouTube Partner Program) terms, and your channel will be reviewed. It may take up to two months for you to hear back on whether or not you have been approved.
How Much Do YouTube Streamers Make?
The amount of money YouTube streamers make will vary depending on their following size and their overall monetization strategy. While traditional YouTubers typically make between $.10 – $.30 per ad view and sponsorships, streamers can earn through channel memberships and superchat.
How to Make Money Streaming on YouTube
YouTube Gamers can earn money with crowdfunding opportunities like super chat and channel memberships. They can also earn through merchandising, ads, sponsorships, and services to other streamers.
To monetize their channel, streamers must reach YouTube partner status.
The following are 8 different ways that YouTube streamers can make money:
1. YouTube Super Chat

YouTube Super Chat allows viewers to pay a fee (between $1-$500) to have their chat displayed at the top of the chat feed for a time.

Viewers have the chance to have their comments seen. This display is especially useful for channels where multiple viewers are typing simultaneously. YouTube takes 30% of the fee, leaving 70% for the streamer.

Requirements Needed for YouTube Super Chat and Super Stickers

To begin earning from super chat and super stickers, you must meet the following requirements:

Be a YouTube Partner
Be 18 years old or older
Live in a country where the feature is available

2. YouTube Gaming Memberships

YouTube Gaming allows influencers to provide exclusive perks (extra videos, YouTube emotes, etc.) for viewers who join their channel.

YouTube streamers can decide what memberships they will offer (between $.99 and 99.99) and what perks will be given to members of each tier. Creators will also be able to name each tier that they offer.

YouTube broadcasters receive 70% of membership fees for their channels.

Requirements Needed for YouTube Gaming Channel Memberships

In order to offer memberships on your channel, YouTube Gaming streamers must complete the following:

Be a YouTube Partner
18 years old or over
30,000 subscribers or more

3. Collect Donations

While YouTube doesn't have an in-built donation system, you can set up a Streamlabs account for your channel. They allow you to set up a way to donate quickly, and they don't take a cut of the tips you receive. Influencers can also use Patreon to set up ways to donate to their viewers.

4. Ads

YouTube Live allows its users to immediately begin earning from ads, so long as they meet the following requirements:

They must be at least 18 (or have a guardian over the age willing to handle the revenue for them).
They must have had at least 10,000 video views (if all viewers watched the ad, you could potentially make between 10-100 per 10,000 views).
They must produce advertiser-friendly content.

Advertising revenue varies from channel to channel, depending on its content and popularity. Creating your new Google AdSense account as soon as possible is best. This will help you monetize your publications as a content creator.

YouTube has different types of ads, such as skippable and non-skippable in-stream ads. This is more common on uploaded videos rather than on YouTube streams. For streams, you can use display and overlay ads. This way, ads are seen while you're streaming on your YouTube channel.

On the other hand, streamers can also choose to add pre-roll ads or mid-roll ads. These ad clips can be played before or in the middle of your live streams.

5. Channel Merchandise

YouTube's Merch Shelf is a great way to showcase your branded merchandise. When you have a strong following, consider creating merch for your followers. While the shelf won't appear on every one of your videos, it will be accessible from your channel.

You can choose up to 12 items to showcase on your merch shelf, but you have to source them from one of the following retailers:

Once you have set up an account with one of these vendors, you must turn on your merch shelf in the monetization tab of your YouTube studio page. 

Requirements to Use YouTube Gaming Merchandise Shelf

The YouTube Live merchandise shelf is a unique display underneath the streamer's video. For a broadcaster to qualify to use it, they must meet the following requirements:

Must be from an approved country or region.
Be in the Youtube Partner Program.
Have at least 10,000 subscribers.
No community guideline strikes.

6. Affiliate Marketing

You can also earn on your YouTube Gaming channel by selling items through an affiliate program. Many programs require you to sell the product within a set amount of time or have a decent following before you apply. Make sure to research each before signing up, and only work with products you use and enjoy. 

7. Find Sponsors

Many sponsors are happy to support smaller streamers who post quality content and have active followings. That being said, be selective about who you work with, as many sponsors will want you to work exclusively with them.

Don't just sign up with the first person who comes along. Instead, hold out for companies that you are passionate about.

8. Special Services Offered to Other Streamers

You may also be able to earn funds by marketing channel-building services to other streamers. Here are a few common ways that people earn:

Branding and Graphics

If you have an eye for design and have branded your channel to attract your target audience, you may be able to market your graphic skills to other streamers.

Showcase your work and let people know your prices. Many streamers want custom work done but don't know how to do it themselves.

Content Coach

Many streamers have difficulty understanding when to stream and what content they should cover. You can help them discover their natural talents and help them finetune them into characteristics that would attract their target audience.

There isn't a huge market for this role, but many have earned a little from it as a side hustle.

Troubleshooting Support

If you have a solid understanding of how OBS works or the most efficient way to configure your dual PC set-up, you may earn additional income troubleshooting the issues other streamers face.

You can do one-on-one Discord calls to help them step-by-step through the process or even record extra YouTube tutorials to reach a greater audience.

Video Editing

Use your YouTube video editing skills to help other streamers create extra content for their YouTube channels. Many people find editing to be too intimidating or don't have the time to do it. Some are willing to pay top dollar for the quality editing work to help their channel rank.
8. Third-Party Platforms
Another way to make money on YouTube is to invite viewers to join a third-party platform where you release special and never before seen video content. The most common example of this is Patreon.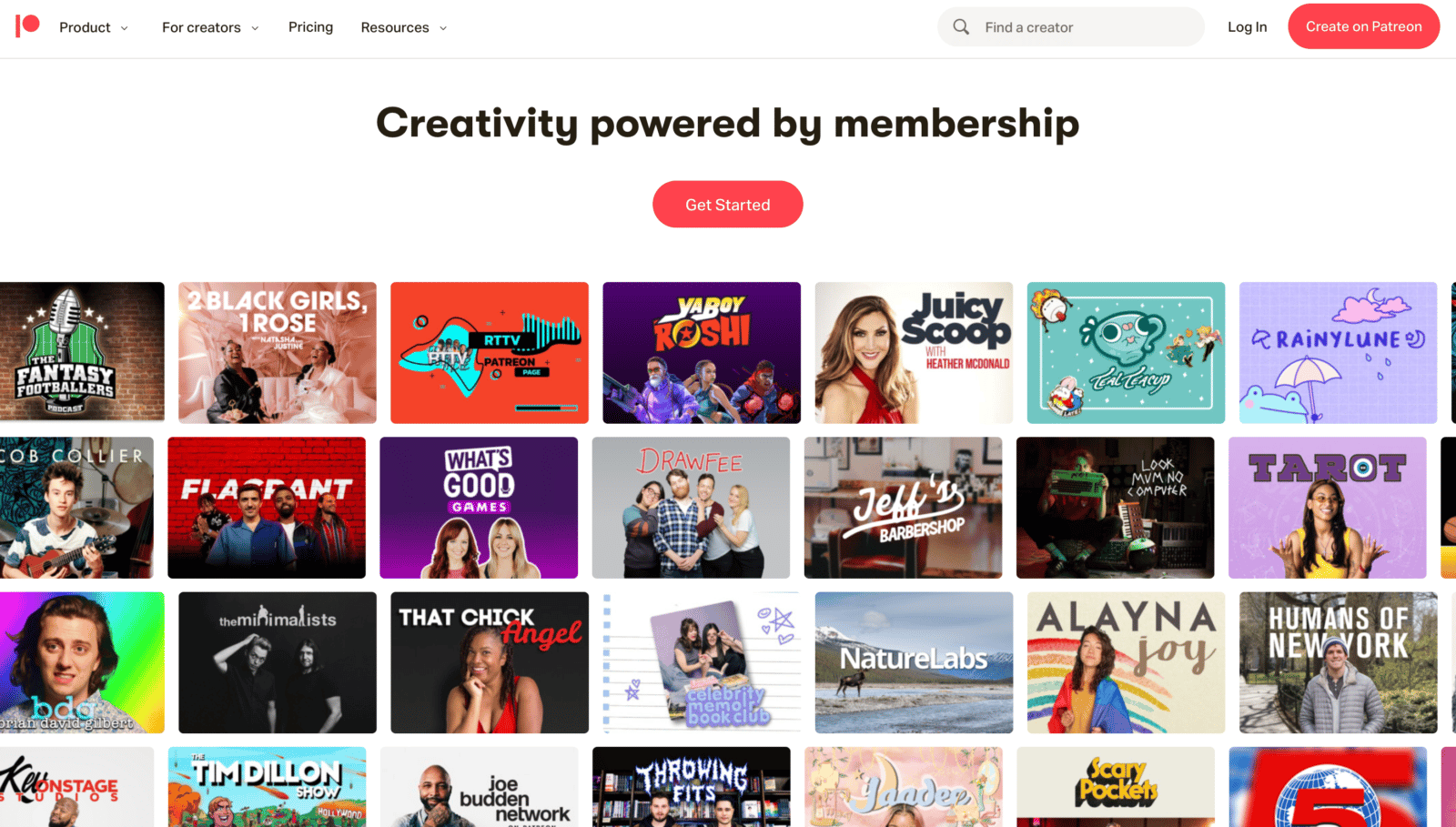 As a streamer, you'll be making money through paid subscriptions. What's great about this is gaming content creators can upload an exclusive live stream or a video game walkthrough tutorial.
Conclusion
Many streamers have earned some side income by streaming on platforms like YouTube Gaming. Some have even been able to earn a full-time living. While mastering these monetization strategies can take some time, earning from your hobby can be very satisfying.