Streaming the new PS5 console is an excellent way to grow your audience to generate more viewers, followers, and subscribers. The PS5 released on the 12th of November just in time for Christmas 2020. With a huge array of highly anticipated titles such as Assassin's Creed Valhalla, Godfall, Spider-Man: Miles Morales, and Cyberpunk 2077 the console will undoubtedly be a success with streamers and gamers alike.
Due to the limited release with many consoles pre-ordered there will undoubtedly be a lot of demand to see the gameplay even before people have consoles for themselves. This means if you are lucky enough to get your hands on a PS5 early it's a great opportunity to get streaming and build your following fast!
PS5 Streaming Capabilities
The PS5 will be capable of streaming to Twitch and Youtube straight out of the box. There is a host of native tools allowing PS5 streamers to customize their layouts, adding overlays and premade graphics. Sony has added these features as a means of improving the content creator's personal brands by allowing more identity. This was a common criticism many users had when streaming from the PS4.
What You Need to Stream PS5:
You will need one of the following consoles:
PS5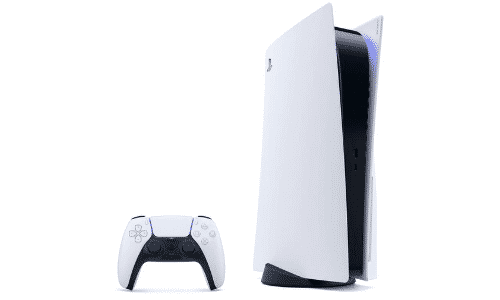 Blu-ray
Physical Media
825GB SSD
PS5 Digital Edition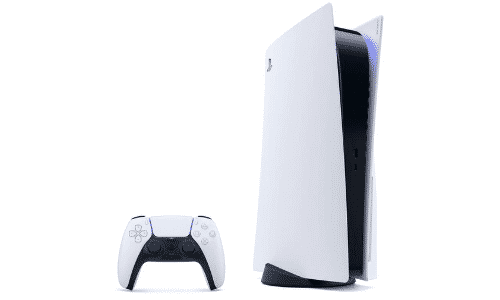 Stunning visuals
All digital
825GB SSD
Stream Capable Internet connection – For PS5 we recommend meeting these minimum requirements:
The minimum upload speed needed for live-streaming is 1.6 Mbps for the lowest HD resolution and at 30 FPS. For high-resolution HD streams, you will need a minimum of 3-4 Mbps.
To read more about streaming internet requirements, read our full article here.
How to Stream PS5 Using the Twitch App
It is important to note that while you can stream from the PS5 for free, you won't be able to use brand-growing graphics such as Twitch overlays, alerts, and other widgets. If you don't use an PS5 appropriate software to stream, your only other option to use any design work is to transfer your game data through a capture card (which can be expensive) into a PC.
Step 1. The first thing you will need to do is create a Twitch account from a desktop or mobile device.
Step 2. Turn on your PS5 and click on the "Settings tab" on your home screen. Select "Account Management."
Step 3. Choose the option to "Link with Other Services" in the next screen, and choose "Twitch" from the options.
Step 4. Link your Twitch account by visiting twitch.tv/activate and inputting your 6-digit code into your PS5.
Step 5. Launch a game, then press the "Share" button on your controller.
Step 6. Select "Broadcast Gameplay" and pick Twitch as your option.
Step 7. Fix your stream settings and choose a creative Title for Twitch.
Step 8. When you are ready to go live, select "Start Broadcasting."
Step 9. Have a great time with your community.
How to Stream PS5 Using Lightstream
Thankfully the new PS5 is fully supported by Playstation apps and software like Lightstream, making it easier to get started streaming in a few clicks. Lightstream allows for easy integration with Twitch Overlays, Twitch alerts, and other customization that was previously difficult for console streamers. You can use Lightstream for as little as $8 per month, which offers you unlimited streaming from the PS5.
Step 1. Go to twitch.golightstream.com and grant Lightstream access to your Twitch account
Step 2. Manually set your DNS server to 13.89.104.171 (Leave the second server blank). If you are in Europe, use the European DNS server: 52.143.11.150.
Step 3. Personalize your stream. Choose your overlays and alerts and save preferences for consistent graphics every time you go live.
Step 4. Use the Twitch Share integration on Playstation to stream to Lightstream and then to your Twitch channel.
Conclusion
The highly-anticipated PS5 sold out almost immediately, but sales seem to be back in order. Once you are able to get your console, you'll be able to set it up using Lightstream's system to stream the best new games to your audience.
Frequently Asked Questions
Can You Stream PS4 Games on the PS5?
The PS5 is backward compatible which allows users to stream PS4 from the new console. This means if you have a PS4 game you would like to playthrough on Twitch, Facebook, or Youtube you can do so on the PS5 or PS5 Digital Edition without the PS4 console.
Can You Stream Console Without a Capture Card?
Yes, the easiest way to stream capture card free is with Lightstream. The platform offers a free trial and is an affordable alternative to expensive capture cards. This is also the easiest way to personalize your broadcast with overlays and alerts. Alternatively, you can stream straight from your console using the Twitch App although the features are very basic and don't offer as much in terms of viewer experience.
Is it Better to Stream on Console or PC?
It's really all about preference. Most professional streamers use PC due to easier chat management, better graphics, reliance on multiple screens for easy transitions between games. However, consoles hold a lot of advantages for new streamers as they are cheap to get started on and only require a minute or two to set-up and go live.