You researched the specs, found a good deal, and finally purchased the gaming laptop you've been wanting. You boot it up, install Steam, and start building your library (promising to play every game you download…you won't). After hours of gaming you start to think to yourself, "I should stream this." But can your laptop even handle all that work?
This post will discuss streaming from laptops and the requirements needed to get the most out of your mobile rig.
Can You Stream on Twitch Using a Laptop?
In short, yes, you can stream from your laptop. You just need to make sure it meets the minimum requirements. On top of your laptop, you'll need to look into some software options as well as some auxiliary hardware that will make life easier as you start streaming.
Minimum Requirement to Stream on Twitch
Twitch minimum requirements for streaming
CPU: Intel Core i5-4670 or AMD equivalent
Memory: 8GB+
GPU: DirectX 11 compatible
OS: WIndows 7
ISP Upload Speed: 3-6Mbps
For upload speeds, skip the Wi-Fi connection and go straight for the ethernet cord.
Requirements may vary based on stream quality settings or the game you are streaming. The more strenuous the game, the higher your requirements.
How to Optimize a Laptop for Streaming Games
(please create H3 Headings for each point you cover, then write a little about each one. You don't have to go too in-depth as we can link to existing articles/those being written such as how to set up OBS)(some optimization ideas: close all unnecessary apps, use OBS for less CPU if you can't run SLOBS, stream at lower resolution, game at lower resolution, etc) (mention if they are using a laptop for console streaming, they will need a graphics card) (they may need an external mic/webcam for better sound/video quality)
Software
No matter where you're streaming (Twitch, Facebook, YouTube) you're going to need an Open Broadcast Software. There are plenty of free options such as Streamlabs, StreamElements, and Xsplit, just to name a few. For the rest of this post any settings mentioned are done through Streamlabs. Check HERE for OBS comparisons, to find the right streaming software for you.
Optimization
Apps: Aside from Streamlabs and the game you're playing, close all other apps
Settings below can be found in Output menu.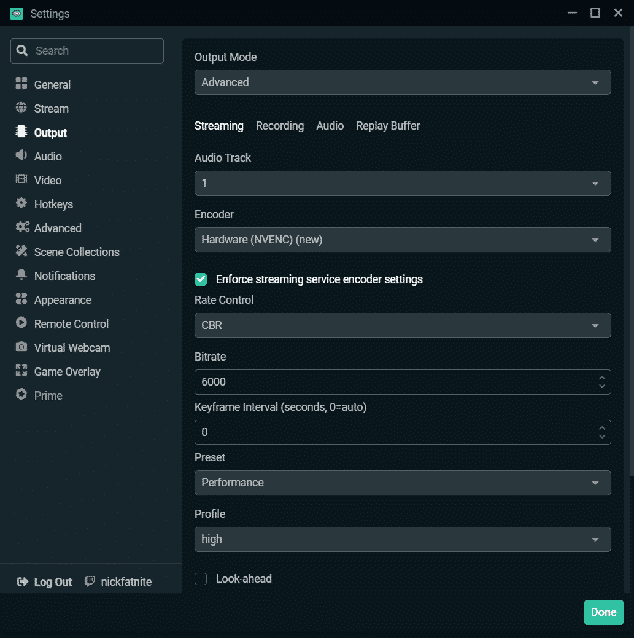 Encoder: Software (x264) (CPU)
Output Resolution: 1280×720
Frames: 30FPS
Again, settings will vary based on your laptop. If your CPU is chugging along with the above settings, change the encoder to Hardware (NVENC). This will take the burden encoding on the GPU, instead of the CPU.
Hardware
Here's some additional gear to consider for streaming on your laptop: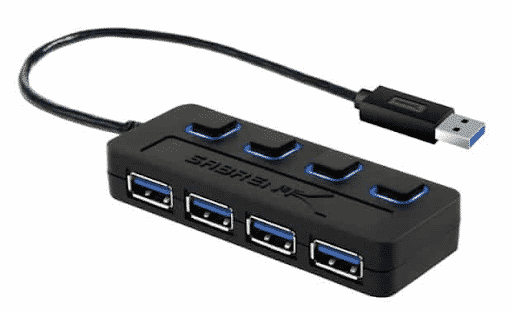 USB Port Expanders like the Sabrent USB 3.0 Hub is very affordable and will give you four ports slots in exchange for one.
Microphone: Audio is king and most laptop microphones leave something to be desired. There are plenty of mics out there to pick from. A USB mic is a great option for someone just starting out.
External fans: Things may get a bit hot between streaming and running a game. A laptop cooling pad or an external fan can help keep things cool and keep your stream running.
Mic Stand: Most mics come with a desk-stand. These come with the disadvantage of picking up anything that bumps into your desk. Consider replacing the desk-stand with a scissor-stand.
Webcam: Laptop web cameras can leave something to be desired. Just like mics, there are plenty of external options to pick from. Check out some of the Best Logitech Webcams for Streaming.
Capture Card: Want to stream a console straight to your laptop? You'll need a capture card for that. There are a few options out there, the Elgato HD60S being arguably the best and cheapest device available.
Laptops for IRL Streams
Getting away from gaming? Painting miniatures, talking sports, or just chatting with your followers? With an OBS running sans game, your CPU will have no problem keeping up. IRL streams have never made it easier to stream from your laptop, tablet, or even your phone.
Conclusion
With the right specs, a decent internet connection, and optimized OBS settings, streaming from a laptop has never been easier.