For tips and tricks on how to set one up, read our post, How to Set Up a Green Screen for Streaming. 
Set Up a Green Screen in XSplit Broadcaster
Step 1: Launch XSplit Broadcaster, then make sure that your camera source is added. You can do this on the lower left-hand side of the program. 
Step 2: If it is your first time setting up XSplit, you'll be able to right-click the webcam source that is already in the source box.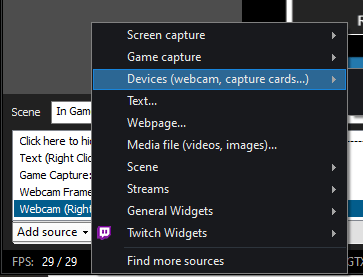 If the webcam source is missing or you would like to add a new one, click the "Add Source" option below the source box and select a new device from the pop-up menu.
Step 3: When your camera is added, you may need to crop out any unwanted areas. To do this, right-click on "webcam" in the scene box, then click the "layout" tab.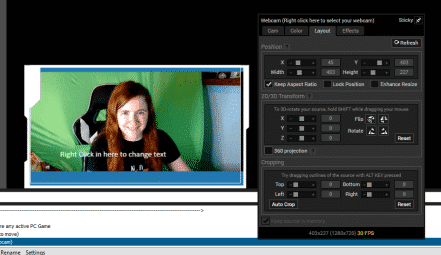 Step 4: Adjust the settings in the "cropping" portion of the menu to crop out any unwanted areas. You can either drag the bar or use the "+" and "-" symbols.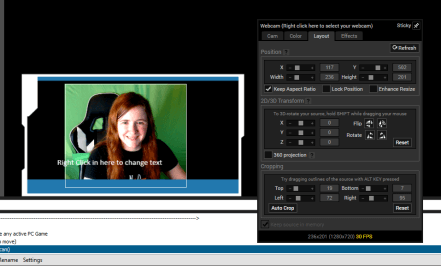 Step 5: After cropping the image, click the "Color" tab at the top of the box. This will open up the chroma-key options.
Step 6: Under the "Keying," select the "Chroma Key" option, then adjust the bars on the right until you obtain your desired effect. Click anywhere on the screen to exit the options menu.
Set Up a Green Screen in XSplit Gamecaster
While made by the same parent company, XSplit Gamecaster is quite a bit different than XSplit Broadcaster. Here is how you set up a Green Screen with Gamecaster:
Step 1: Launch the program, and if you haven't already, set up your camera by clicking the camera icon on the lower right hand side of the screen.

Step 2: Once you have added your camera, you should be able to see your picture on the main screen. To enable chroma key, hover over the scene and click the "Edit Scene" button that appears.
Step 3: From there, scroll down to your webcam widget, then adjust the settings on the right side of the screen.
There are two things you should know about XSplit gamecaster and its chroma key capabilities.
The first is that when you are adjusting the settings, you will not be able to see the picture until you save and go back to the main screen. This means that it could take a while before you find the settings you like.
The second thing you should know is that there is no way to crop your picture. You will either need a "full screen" green screen or you will need to go with scenes with smaller camera widgets.
Conclusion
I hope this helps you get your green screen set up and ready to go! Happy streaming.