For information about green screens and how to set them up, read our guide, How to Set Up a Green Screen for Streaming.
This article will take you through the step-by-step process of setting up your green screen or chroma key in OBS.
Set Up a Green Screen in OBS
Install and open OBS. From your main screen, press the "Plus" icon located underneath the sources box.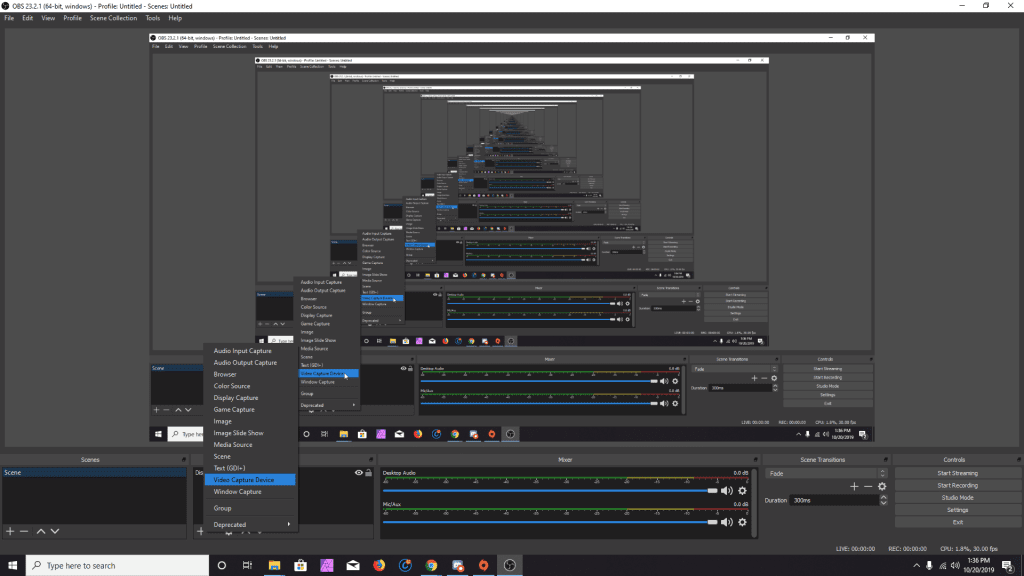 Select "Video Capture Device from the available options. Name is whatever you would like to keep track of your sources.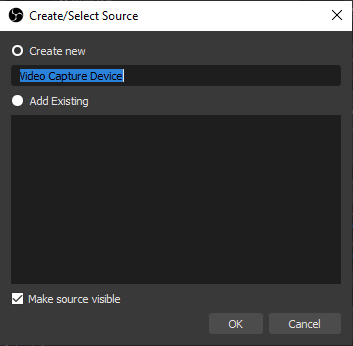 If your webcam is installed, it should auto-populate in the fields. If it doesn't, or you have multiple cameras, select the correct camera manually.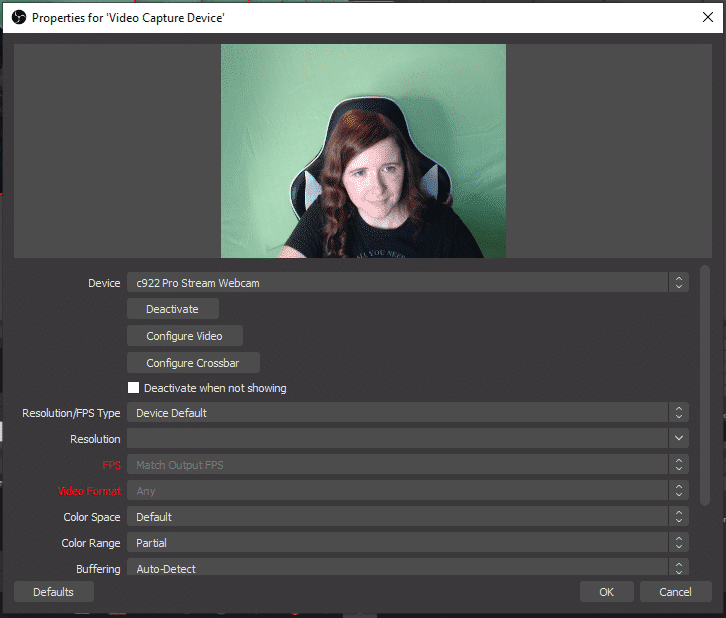 Once you click "Ok", right click on your video capture device in the source box. Select "Filters" from the menu that appears.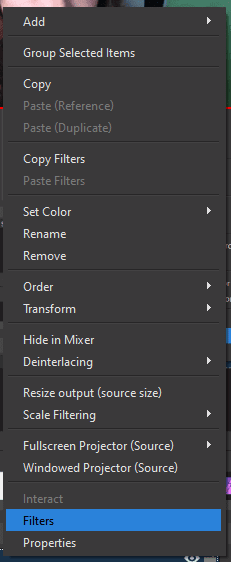 A pop-up box will appear. Click the "plus" icon under the Effect Filters box. Choose Chroma Key from the available options.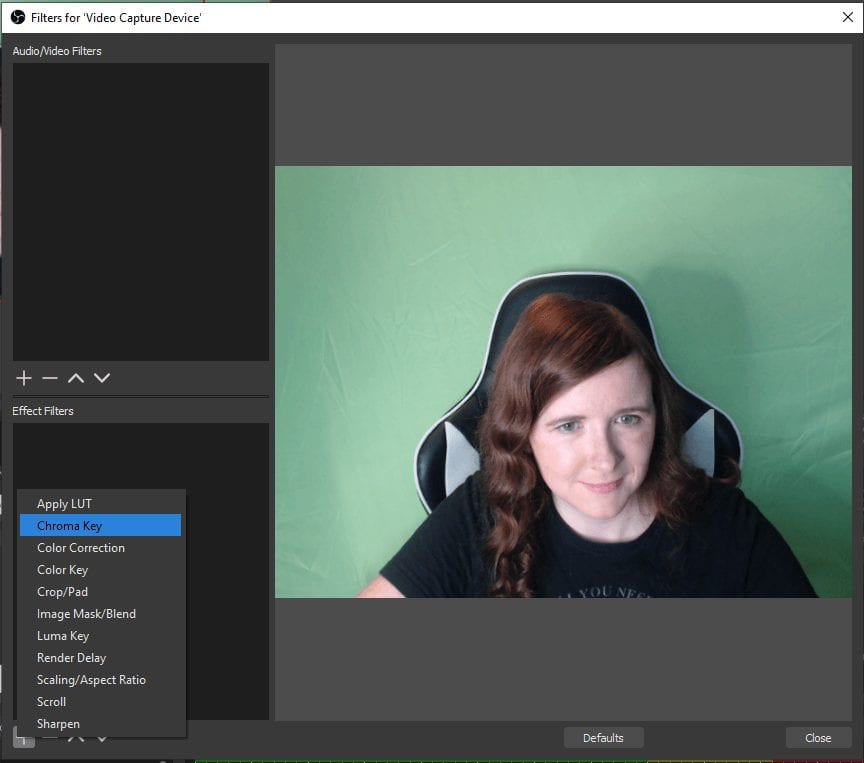 Select the color of your screen, then adjust the similarity and smoothness bars until you land on the settings you need. Adjustments will vary from person to person depending on light, green screen quality, and the distance you are from the screen.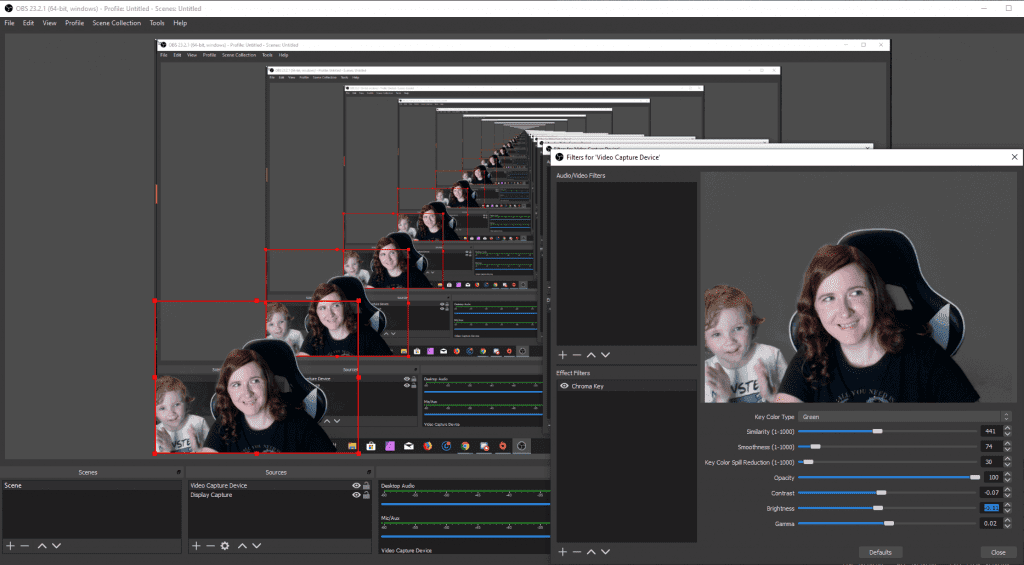 Save your settings when you're finished. You should be ready to start streaming.