How to Make a Discord Emote in Five Steps
Step 1: Come up with a concept
Step 2: Draw, design, or take photos of expressions
Step 3: Choose a digital design platform
Step 4: Export to PNG or JPG
Step 5: Upload the emote to Discord
Step 1: Come Up with a Concept
Create a concept based on your branding, game, or your server's community. Talk to your friends or Discord community to brainstorm ideas on how to improve the overall design. They may be able to input an idea that elevates the emote.
Step 2: Draw, Design, or Take Photos of Expressions
Whether or not you will design it or will have an artist design it in the future, roughly sketch it out in 3-4 different ways to solidify any important details in your mind. If you are basing the emote off of yourself or off of a specific expression, take selfies of yourself to use as a reference point.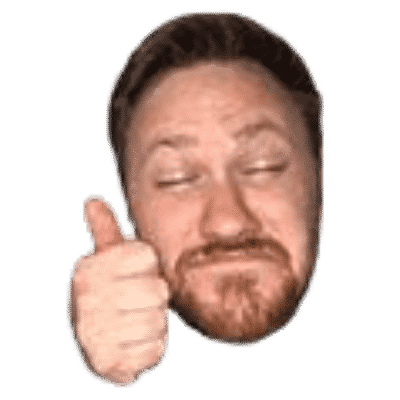 Step 3: Choose a Digital Design Platform
Skip ahead if you are planning to have your emotes designed professionally. If you want to design them yourself, you can look at the following options:
Gimp – Gimp is a free image editor with design capabilities. Many people have used it to create basic graphics for an assortment of projects. If you are just getting started there are many online tutorials to point you in the right direction.
Adobe Photoshop – the Adobe Suite has been known for decades as the software that professionals use to create and design graphics. If you want to take design seriously and push your creativity to the limit, look into it.
MS Paint – Microsoft Paint is standard software that has been a part of Microsoft software from the beginning. If you want a basic program to get your feet wet in design, try this one
If you are better at drawing with a pen and paper over working with a mouse or with design tools, get a graphics tablet. These allow you to draw in a much more organic way similar to how you would draw on a sketch pad. Many artists who struggle with digital design have used these tools to help bridge the gap.
While you will still need to understand some digital design elements, these are far easier to learn in the long run when you are using a product you enjoy.
VEIKK A15 Graphics Drawing Tablet – this tablet has a large work area but stays thin so that you can easily pack it with you when you are on the go. It has 12 express keys that you can customize depending on the functions you use and rely upon the most. It is compatible with both Windows and Mac systems.
XP-Pen StarG640 – this tablet will be ready to go the instant you plug it in. It is the perfect product for people who are just getting started with design or have a very limited workspace. There are two buttons on the side of the pen which replaces the left/right mouse keys and you can actually do more than just draw with it. In fact, some people have used it for gameplay.
UGEE M708 Graphics Tablet – this tablet has a 10×6 inch surface and offers a perfect creation experience with no lag. It comes with 8 customizable express keys that you can set up as quick hotkeys on the features you use the most. The texture on the tablet makes it feel as though you are writing with a pen and paper and the harder you press with the pen, the thicker each line will be.
Although these tablets take a little practice to get used to, many artists have found that they can quickly create a project while using tools that make them feel more comfortable.
Step 4: Export to PNG or JPG
Once you have finished creating your emote, you will need to export it as a PNG or JPG. You can create an emote at up to 128 by 128 pixels but it will be resized to 32 by 32 pixels.
Step 5: Upload the Emote to Discord
At this point, all you need to do is upload the emoji to your server. You can learn how from our guide on how to add emotes to Discord.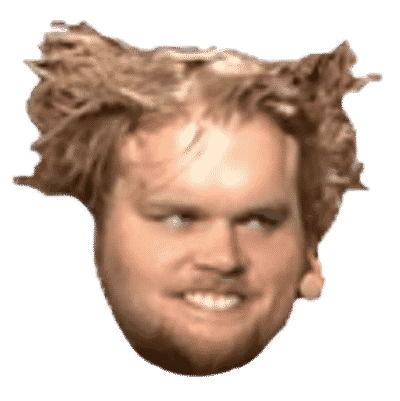 Discord Emote Size
Your Discord emotes will be resized to 32×32, though you can upload a larger image. It is recommended that you create an emote at 128 by 128 for the best results. For best results, use thicker lines around the emote to help it stand out.
Emote Examples
For inspiration, visit different channels and look at their emote examples. While you shouldn't steal someone else's artwork, you may be able to get some ideas on what you should create surrounding your community's culture.
How to Make Animated Discord Emotes
If you have Discord Nitro, you will be able to upload animated emojis and avatars. You will need to create the emoji in a program that allows you to export in gif format. You would upload them in the same way to Discord as you would a normal emote.
Where to Buy Discord Emotes
In the market for buying emotes? You can commission someone to custom design exactly what you want. Here are a few places you can look:
Own3D – if you want some professionally designed emotes in a variety of styles, check out what the designers at Own3D.tv have created. While these have been created as Twitch sub emotes, you can easily repurpose them for your Discord server and purchasing them as a bundle allows you to get several at a good price per emote.
Fiverr – if you want custom designed emotes on the cheap, check out Fiverr. Once you find an artist who appeals to you, reach out to them and let them know what you want. 
Artists – look for artists online in Facebook groups, the Twitch creative section, or in creative Discord servers. 
How to Choose an Emote Artist
The best way to pick an Artist is to browse platforms and review the previous work of top-rated artists to find a style that appeals to you. Alternatively, you can post looking for an emote designer in facebook streaming groups or Reddit's Twitch subthreads.
How to Write an Emote Brief for an Artist
Step 1: Introduce yourself and link to any of your existing branding.
Step 2: Describe the emote you want to have designed giving as much detail as possible.
Step 3: Attach examples of 3-5 emotes you like the look of and explain why they appeal to you.
Step 4: Ask for a quote with costing and determine if any revisions are included.