One of the top ways streamers earn money is through gaming sponsorship programs. To get good potential sponsors, you must build your channel's brand and be sure to follow the Terms of Service for your chosen platform. Look at the streamers your favorite brands work with to see what they have done with their channels. While you don't want to copy them, you may get tips on how to make your channel more appealing.
After you have prepared your channel and gotten everything up to speed, you will be ready to use a write a good sponsorship proposal.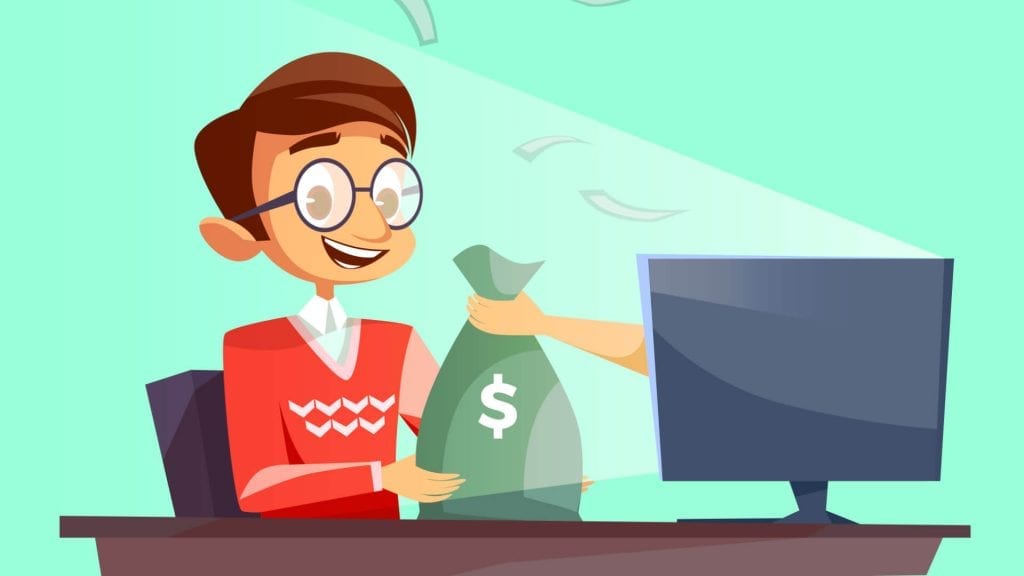 How to Prepare Your Channel for Sponsors
Preparing your channel for sponsors is one of the first step on your way to monetization through brands. Here are a few things you should do:
1. Create Quality Content
Sponsors want to work creators who have a loyal community. One of the biggest things about building your community is by creating quality streaming content. The good news is, that with a little effort, research, and thinking outside of the box, you can find a way to build your audience.
As you grow, you can improve your quality by upgrading equipment and getting custom graphics and transitions. Find creative ways to entertain your viewers and reach out to more. Think about where you want your stream to be and create content suitable for that. Don't become complacent.
2. Prepare Your Channel
Make sure that your channel is well-branded. Fill out your Twitch bio and use the best Twitch panels to organize your information. Look at other channels in your genre and see what they are doing for inspiration. Try to keep your graphics and colors consistent across your channel, social media, and streamer website.
Use professional quality transitions and graphics. OWN3D offers dozens of packages (usually at a Discount) of full channel graphics that are animated, look great, and take your channel to the next level. Ask other streamers for feedback on how to make your branding stronger.
3. Find Good Partners
Look for sponsorship programs that you appreciate. Don't work with brands that you don't truly love or that fit in well with your channel. The best partners are those who you are passionate about and where they also want to see you do well. If you can't see a way where your channel will work well with the sponsor, it may be a good idea to turn down the deal and wait for a better opportunity.
4. Build a Relationship with the Company
While it's true that it can be difficult to build a relationship with a company, there are a few things you can set into place to show that you mean business:
Use their products

Take the time to become familiar with a company and its products and services. If you generally like them, talk about them on stream and post a link to them in your profile.

Follow their socials

Follow the company on their socials and periodically repost their announcements for your viewers. When you eventually reach out to them, they will be able to see that you have supported them for a while.

Talk to them at TwitchCon

If you attend streaming meetups or conventions where you can meet representatives from the brand, introduce yourself. Don't take up too much of their time, but let them know you are enthusiastic about their product and ask what it would take to work with them in the future. Thank them for their time.

Write a testimonial

Write a review or testimonial for the company and submit it to them. Make sure that it is honest and grammatically correct.
Though none of these steps will guarantee sponsorship in the future, if they can see that you are truly passionate about promoting their product, they are more likely to work with you.
5. Draft a Strong Proposal
After supporting a company for a while, you will need to reach out to them. Write a good sponsorship proposal and submit it through the appropriate channels. Do your research ahead of time on whom you should approach and how. Often you will write to them through email, though some people prefer to be messaged on LinkedIn or other social media mediums. Some may ask to speak to you on Discord, so keep that in mind.
Your proposal should cover the following:
A polite greeting
The reason you appreciate their brand and product
A brief introduction to your channel using measurable stats
An explanation of how you think your brands would work together and what you can do to offer value to their company
A message of gratitude for their time
In the event that your proposal is denied, thank them for their consideration and ask what you can change about your channel to be reconsidered in the future. You may be able to make a few simple updates to make you more appealing to them in the future.
6. Work on Contract Terms
In the event that the brand wants to work with you, look through their contract terms to see if they work well for you and your channel. Reach out to a couple of streamers who are larger than you and ask for their advice. If it is a large deal, you may want to have an attorney look over the terms. Don't be afraid to negotiate if you don't believe the terms are reasonable. Remember, it is your job to look after your brand.
7. Sign with the Stream Sponsor
Once the contract terms are worked through, sign with the brand, and carry out your end of the bargain. If you are consistently professional in all of your dealings, you are more likely to get better sponsors in the future.
Best Gaming Sponsorship Opportunities For New Streamers
There are dozens of sponsorship opportunities for streamers, but the easiest ones to get into when you are first starting are affiliate programs through companies in the industry. Here are four categories that you can look through:
Stream Graphics

Graphics and overlays – One of the big audiences of new streamers who are networking well are other content creators. If your overlays and sound alerts are on point other streamers are going to want to know where you got them from. This tactic is only effective if you actually use their products.

Many brands run affiliate programs most notably OWN3D and Nerd-or-Die.

Gear

Focus on brands that already have a good rep and sell themselves. Elgato makes the best capture card and stream deck on the market so as a streamer there aren't many other choices. If you have one and use it why not promote a brand you already love and trust. It's not hard to advertise something you're a huge fan of.

Games

If you play co-op or community games, look into affiliate programs for games. They generate money for you by getting a cut of the sale if your viewers purchase through your link. Two popular gaming affiliates are Kinguin and G2A.

Amazon Blacksmith

Twitch streamers can set up Amazon Blacksmith as an extension to their Twitch profiles. It is easy to set up and feature items that they use and love. Most use them to showcase their gear or loved items in their backgrounds.
Future Gaming Sponsorship Opportunities
As your channel grows and you build a following, you'll be able to find Twitch sponsors. Sponsors are interested in working with content creators who have good relationships with their communities and who stay within Terms of Service.
The best thing you can do to get sponsors is to set up your channel and brand to be sponsor-friendly in the future. Marketing managers will look at your channel, socials, and overall branding when determining whether or not they want to work with you. If you want to work with a particular brand, look into their culture and find ways where you will complement them.
Conclusion
While it may take a while before you get your first true sponsor; if you are diligent in building a strong brand, your potential for great sponsors will be higher. Consider the brands you want to work with and build your channel in a way that they will want to work with you.