How to Get Free Twitch Bits
Twitch viewers can earn free Twitch bits in the following ways:
Best Way to Get Free Twitch Bits?
The easiest way to obtain free Bits on Twitch is to fill out surveys on TwitchRPG. The number of Bits earned depends on the length of the survey. Most take about 5-10 minutes to complete and can earn you anywhere from 100-500 bits. You can also watch Ads by choice to earn free Bits on either desktop or phone.
Twitch Bits to USD: How Much Are They Worth?
Twitch bits have real-world monetary value of 1 Twitch bit = 1 penny USD. Most commonly, Bits are purchased from the Twitch store in packages ranging from 100 Bits for $1.40 to 25,000 Bits for $308!
How to Watch Ads for Bits on Twitch
If you live in the right regions of the world, you may be able to watch ads for bits on Twitch on both your desktop and your mobile devices. We will cover both methods.
Watch Ads for Twitch Bits on Desktop
Watch ads on either your desktop or the Twitch App on your phone to earn bits. Actively watching ads throughout your day will allow you to collect them at a decent rate.
Step 1: Turn off your Ad-blocker. If you are running the Chrome or Firefox browser, click on the Ad-block icon on the address bar and then select either "Pause" or "Turn Off" on all sites.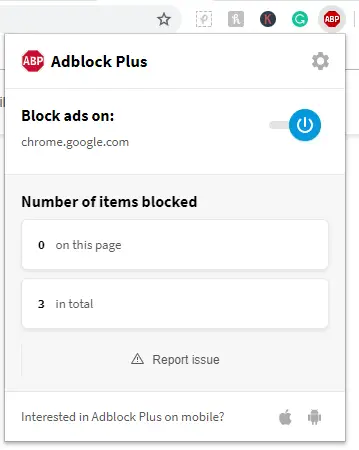 Step 2: Open any stream on Twitch. Look for a small, purple icon consisting of two triangles that look like a diamond on the bottom right-hand side of your chat window.
Step 3: Click on the "Get Bits" button. Above the pay to purchase options you will see a "Watch Ads" option.
Step 4: Watch an Ad. You will generally receive between 5-10 Bits for watching short ads. Most of the ads require you to interact in some way. Some theorize that you may earn more if you interact more.
Watch Ads for Twitch Bits on Your Mobile
Watch ads on your mobile device for bits through the Twitch App.
Step 1: Launch the app and select any streamer.
Step 2: From the chat box, click the bit icon. Select the "Get Bits" option.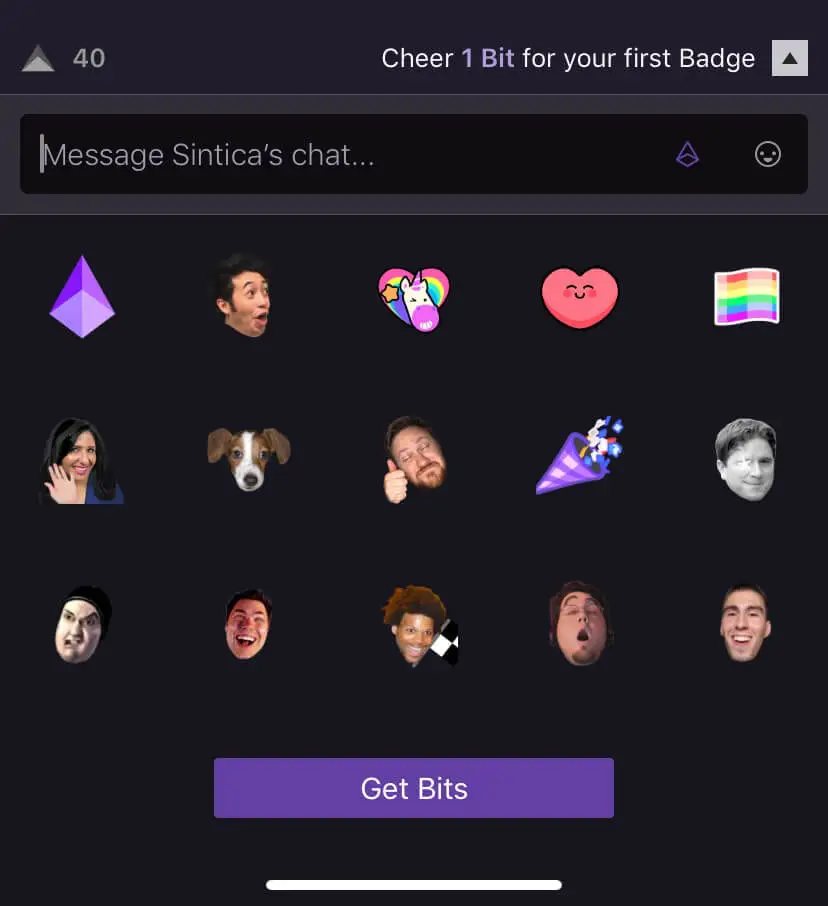 Step 3: Watch an ad (usually 30 seconds or so).
Step 4: Receive your bits. Usually, you receive fewer bits from your mobile device than you would from your computer.
Earn Free Twitch Bits By Doing Surveys on Twitch RPG
Here is how you can earn free Twitch bits by completing surverys:
Step 1: Sign up for Twitch RPG with your personal email to fill out surveys to earn a decent amount of emotes.
Useful Tip – Use an email address that you check often as some of the surveys are time-sensitive.
Step 2: Wait for Twitch to send emails asking for user feedback as they research the impact of new features.
Step 3: Watch a 5-15 minute video of a streamer.
Step 4: Answer questions related to the content. There may include details about the ads, merchandise, or brands that were visible or mentioned throughout the stream.
Twitch RPG (Research Power Group) was created to allow viewers to give feedback on how to improve the platform. Joining the group also allows you to enter sweepstakes to potentially win free Twitch gear or vote on new global Twitch emotes.
Act quickly to earn those free bits when you receive emails about new surveys. Often the opportunity is only open to the first 100 people who respond!
The Opportunity to Watch Ads On Twitch is Location Dependent:
Some people can't watch ads for bits. You may not have the option to earn Twitch Bits from watching Ads depending on where you live. Advertisers have control over where their Ads are shown and target specific demographics. They may choose to exclude certain countries or locations. If this is the case, the "Watch Ads" button will be grayed out and say "Try again later".
How to Farm Twitch Bits Watching Ads
There are also a couple of cheeky, low-effort free twitch bits hacks.
Method 1 – Mute ads and have them play on a second screen.
Method 2 – Routinely play ads during water or bathroom breaks.
You can easily mute the ads and run them on a second screen while you go about your usual business. Another alternative is to play the ads while you grab a glass of water or take a bathroom break. Using these methods as part of your regular routine is a quick way to build up Bits without a lot of work.
Use Multiple Accounts
Please note that your account can be suspended for farming bits from multiple accounts or with bots and other automated means. It is also against Twitch's ToS to donate Bits earned through ads to your own personal account.
If you have an Amazon Prime account, you can also set up Prime Gaming to support your favorite streamer without extra spending.
When to Use a Twitch Bits Calculator
As stated above the Twitch Bits to USD rate is 1 bit to $.01. This makes figuring out how much you are donating a breeze. 100 bits is $1, 1,000 bits is $10, 10,000 bits equals $100 and so forth. People generally use a Twitch Bit Calculator to determine how much of their real-world money goes to streamers and how much goes to Twitch.
Frequently Asked Questions
How Much Do Twitch Surveys Pay?
Most of these surveys pay 500 Bits on completion which is valued at $7 USD! The reward for such a small amount of work is the best payout when it comes to raking in this currency.
Your demographic will determine how often you will be approached to fill out these custom surveys. Our research suggests you are far more likely to receive these offers if you are over the age of 21 and based in the US or Canada. Many people claim to receive about one survey per month, though there seems to be more offered during the holiday season (October – December).
When is the Best Time to Watch Twitch Ads?
If you are watching ads often, you may seem to run out. Twitch uses an engagement advertising platform that keeps track of which ads you've viewed. If you have viewed them all, you either need to wait for new ones or for the advertising bids to refresh to review the ones you've already seen.
Twitch will pay desktop users anywhere between 5-100 bits per ad. The "Twitch Day" refreshes at midnight PST (Pacific Standard Time UTC-8). It is thought that watching ads at this time may generate more bits than other times throughout the day. You may also earn more bits per ad if you interact with it more or visit the website.
What Are Twitch Bits Used For?
Bits are a great initiative to cheer for your favorite streamer and show them some love.  and they liven up the chat with animated emotes. The emotes become fancier with higher donations. You can also choose from a set of animated emotes created for Bit cheering. If the streamer is a Twitch Partner, you can unlock their own custom animated emotes. These animations can be seen by everyone during the stream when you donate!