How to Crop Your Webcam Image in Streamlabs OBS
To crop your webcam image in XSplit Broadcaster, follow these steps:
Step 1: Launch Streamlabs OBS.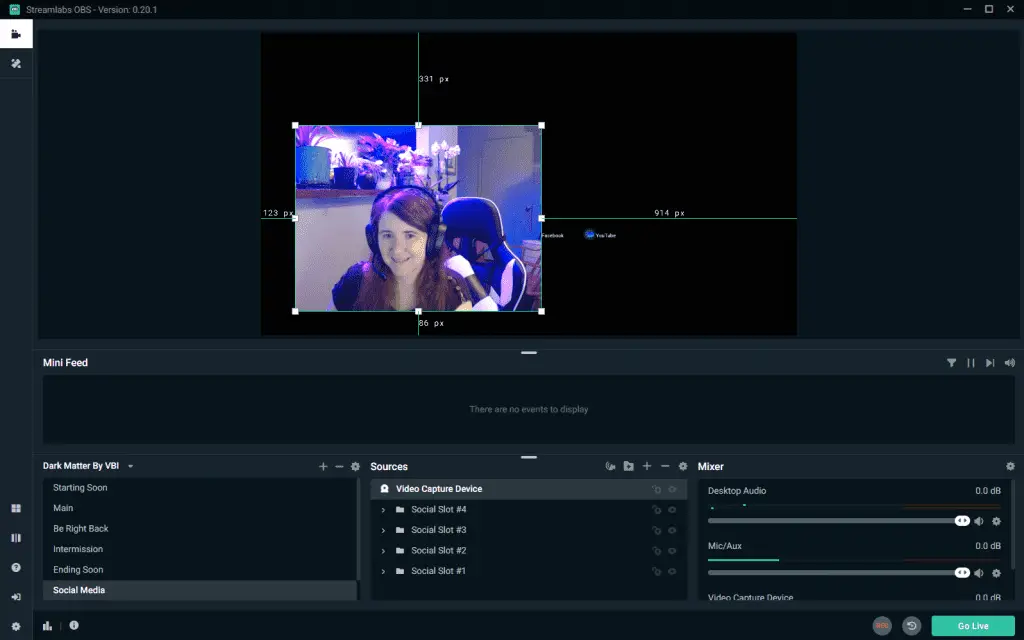 Step 2: Press "alt" as you adjust the camera, then drag the edges you want to crop.
Step 3: Adjust the lines while holding the alt key until you are satisfied with the results.
Use a Green Screen to Clear Your Background
If you only want to showcase your face and allow you background to disappear, consider using a green screen. Read more in my guide, How to Set Up a Green Screen for Streaming.
You can also follow my step-by-step instructions on how to set up a green screen in SLOBS.
Other SLOBS Tutorials
Check out our other tutorials for SLOBS for more information on how to use the program. We add new tutorials frequently.