A catchy name will also put you in a good spot for potential merchandising in the future.
9 Tips for A Good Gamertag or Stream Name
What Makes a Good Streamer Name?
A good streaming name will appeal to your audience. It is short, memorable, creative, and suits your persona. It should be on-brand with the style of content you produce. Ideally, it will be available across platforms, allowing your followers to easily find out outside of your channel.
Fun Fact:
In a survey of 241 gamers, StreamScheme from a staggering 82% of people preferred funny, self-deprecating names like "BeerBelly" or "HighDeathRatio" over serious names like "DeathAngel" and "NeverDie."
Selecting a name for your game streaming brand may seem daunting, especially when considering the future of your channel. With 1.3 billion YouTube and 15 million Twitch users, many "perfect names" names are already taken. It can be discouraging to come up with ideas, only to find the username is unavailable, leaving you wracking your brain to find another one. To help ease your frustration we have compiled a list to help you brainstorm names for your own streaming brand: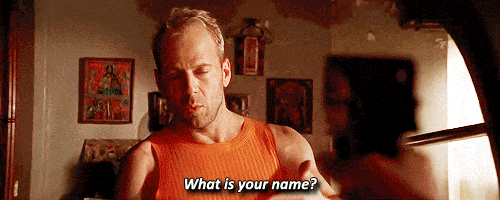 1. Choose a Short, Simple Username
Create a memorable name that will set yourself apart from your competition. You want viewers and sponsors to easily communicate with you and about you. A unique name also increases your chances that you will be listed first if people search for your name on google. Make sure it is a name that you can pronounce so you don't trip over it every time you live-stream.
Don't try to ride another streamer's wave by using a variation of their name. Viewers will be able to differentiate between the two of you and won't be impressed. You need to be creative and dedicated to building your own brand and product. Borrowing theirs will only cause issues for you down the line.
Keep the name short. Strive to have it less than 10-15 characters if possible. People tend to remember shorter names and it will streamline the rest of your processes as well. An obvious example of a short, simple username is Ninja.
2. Use a Personal and Creative Gamertag
If inspiration fails you list several words that have a personal meaning to you. This can include the following:
your name/nickname or initials
hobbies, passions, or interests
pets, car, job
personal traits or habits
country
colors or flavors
animals and plants (both real and mythical)
features
Utilize an online dictionary or thesaurus. Try alliteration. Think of adverbs or adjectives that could be paired with one of your personal words. Walk around your house to look at objects or other brand names to spark ideas.
Go through the list and see if anything stands out to you. Can you combine two of them for something unique that would fit your brand? Can you build on a word to create something appealing?
If you absolutely know you won't want to grow your brand in another direction, consider options that describe what you are doing (i.e. JenOilPaints, BenStreamsFPS).
Things to Avoid Naming Yourself
There are a few things you should avoid naming yourself after, such as the following:
product or game names in your own label. Not only will this limit your stream's content, but you might also have issues if you want to sell merchandise in the future.
Avoid using trends such as adding "tv" to the end of your name as this will potentially make your name seem dated.
Just the process of brainstorming will often generate additional ideas that may bud into a future idea. Think both within and outside of the box. Your username is part of your streamer brand and may influence other aspects of your overall channel.
3. Best Twitch Name Generators
If creativity still eludes you, utilize a name generator. You don't have to commit to any of their suggestions and you can manipulate one to your liking. Here are three generators we've tried and some names they spat out:
SpinXo allows users to add values to up to six categories at a time before they generate 30 names. You can reroll for different names as much as you like. Here are a few examples of what it gave us when we experimented with it:
With the word "bubbles" inserted for "things you like" and the rhyming box checked we received the names AdoresPores, BalloonsBanger, and BubbleTrouble.
With the name "Betty" and "drum" inserted for the hobby, we received BeaterBetty, FlatbedFlatty, and DrumsChums.
If you want to go with a fictional fantasy-style name, head over to Fantasy Name Generators, where they have hundreds of categories available. Here are a few names they generated for us:
Under Pop Culture – DC Comics – Amazons, we received the following suggestions: Anadora, Condra, and Euphelia.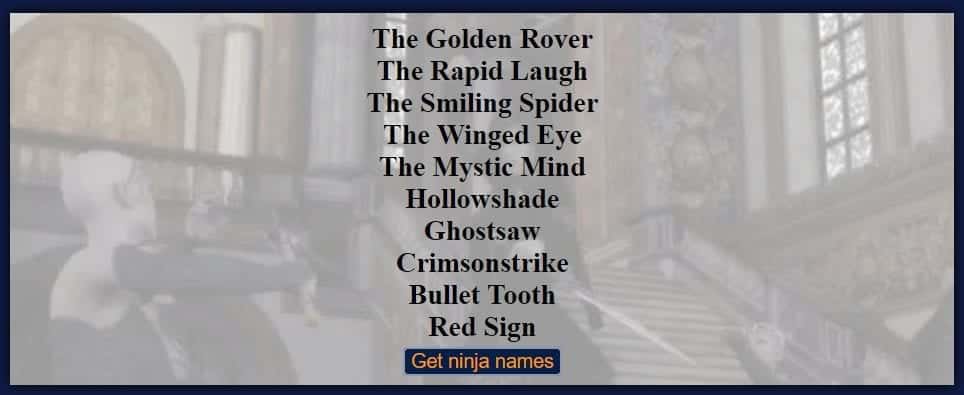 Under Fantasy Names – Cowboy/Cowgirl names, we received the following: Abraham 'Bog-Trotter' Dixon, Barbara 'Dynamite' Holder, and Reed 'Savage' Small. Though these names may be too long for a stream username, you can see how they can generate other ideas, such as BogTrotter, DynamiteHolder, and SmallSavage.
Remember that funny names are very popular and those may be difficult to find on generators. Can success come from a randomly generated name? In fact, internationally renowned rappers Post Malone and Childish Gambino both found their names on random generators.
4. Futureproof Your Username
The video game streaming industry is still in its infancy and it will continue to grow. There are no walls and no ceilings in this business and you can take your brand in so many directions.
Workout a personal road-map for where you ideally wish to go over the next several years and try to find a name that will be relevant to both your current and future plans. This includes the professionalism of your name. Don't back yourself into a corner by choosing a name that will limit your brand's potential.
5. Don't Try Too Hard to Think of a Name
Selecting your brand's name is important, but don't turn it into an ordeal. Keeping the naming process light and fun for yourself will reflect on the outcome of your name.
Avoid adding numbers to your name, if possible. While there are well-known streamers with numbers in their names, it may distract from your brand or potential viewers may confuse you with another individual. If you must use numbers, use some that are meaningful to you or that fit well with your name.
6. Try Out Several Names Before You Pick One
Don't go with the first idea that pops into your head. Brainstorm several ideas and fine-tune them until you find the name best suited to you. Many artists are taught to sketch a scene or an idea in a variety of ways before determining how they want to approach their main project. View this in the same way. Play with an idea, imagine it in different scenarios, and brainstorm how it would look in a unique font or translate into a logo.
Have your friends or family look over your names and ask them for their input. They may be able to help you improve one or come up with a better idea altogether.
7. Check Username Availability Across Platforms
Search for a name that is available over the multiple platforms that you plan to utilize to grow your brand. Continuity makes it easier for your followers to find you or associate social media posts with you. It also brings a level of professionalism to your channel.

Namechk is a free, easy-to-use, online tool that enables you to simultaneously check your potential brand name over a host of platforms and sites.
8. Use the Same Name On All Your Games if Possible
Once you have found your name, try to use it whenever you play multiplayer games online. As you and your brand grow in popularity, people will recognize your name in-game and you will be able to make new contacts or generate interesting content for your channel.
If your name isn't available on a certain game, consider using a variant.
9. Use Numbers Only If They Have Meaning
Numbers can make your name look overused. We are all used to seeing email addresses or usernames like [email protected] Another common example of this is the use of numbers instead of letters like N4M30V3RU53D. This looks messy and can potentially create confusion with other streamers.
That being said, sometimes you might need to incorporate numbers into your name. If so, do it sparingly and use numbers that have meaning to you, your content, or your potential viewers.
Using underscores sparingly unless there is a good purpose. Again, you don't want to try to bank off of another's person's brand, but if you have your heart set on a particular name (and especially if the other user doesn't stream or is little-known), use an underscore to separate keywords within it. You can also use underscores if your name has multiple words within it.
In Conclusion
If you struggle to find a name that is already in use, don't become discouraged. Reach out to friends for inspiration or pick one and reevaluate and rebrand when/if inspiration strikes. Tell them that funny names are quite popular and they can help you come up with ideas for that as well.
You are able to change your username on Twitch after two months. While this may give you a little leeway to find a more creative name after you begin to stream; if you plan to change it, do it as soon as possible. After you have gained a fair bit of notoriety, it will become a bigger hassle to change everything.
And if, at the end of the day, you want to go with a name that ignores all these tips, do it! There are always exceptions to every rule, and you might just be one of them!