In this post, you will find the best tips on how to make a good gamertag, where to generate one, plus a list of 150+ username ideas. Feel free to use or tweak them to your liking. So, let's dive in!
What Makes a Good Gamertag?
A good gamertag will make people smile when they encounter you in game and can be used as a talking point. It should be creative and stand out. You should also find a name that matches the culture of the game.
Selecting a gamertag may seem daunting, especially when so many great names have already been taken. With over 2.5 billion gamers in the world, there is a lot of competition for the best names. While finding something creative can be frustrating, we want to help by combining the following guide.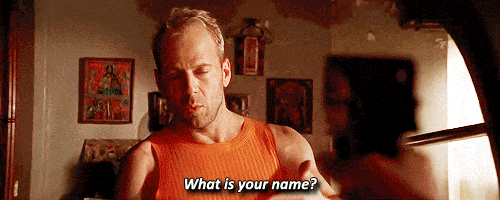 Original Gamer Tag Ideas
Need ideas for a funny or cool gamertag? Or perhaps you just want to see a list of gamertags for inspiration? Either way, we've compiled a bunch of cool names, badass nicknames, and funny gamertags just for you.
Nothing is more exciting for a new Xbox owner than to start playing their favorite console. As soon as you get it running, however, you will be asked to provide a new gamertag. If you've hit that block and want a quick gaming username idea before you begin playing, we've also included some badass gamertag ideas you may want to use.
Good Xbox Gamertags Ideas
RavenGlider
ChromeDragon
Dungeoneer
Sphinxonic
FierceGriffin
ShooterKing
NotPlayerOne
GunGeneral
BlackSigil
LoneHero
MechaPilot
DivineSage
FlameWings
AetherBender
DangeRose
SavageGod
NobleGuard
TopGank
BlazingSpear
InfernoSiege
Hawknight
LunarAgent
BlizzardFist
KingOfCarry
UnliBuffs
Cool Xbox Gamertags Ideas for Boys
ShadowSlayer
PhantomNinja
GhostKnight
Harbing3r
SilverWolf
EldritchX
ImmortalIce
LichKing
IceDevil
Archfiend
FallenMage
Homunculus
LastLycan
Hiv3M1nd
PsionicOne
FeelTheWrath
Paradoxical
HellaD0P3
BlackAce
DarkNexus
BlightKnight
ProGanker
ZeroDeathGod
UltimateDPS
OneShot
Cool Xbox Gamertags Ideas for Girls
DarkLullaby
Seraphic
IdyllicDeath
Ethereal
NotADamsel
Ephemeral
Eudaimon
Petrichor
TheBorealis
ElixirWitch
DryadMuse
TheLichQueen
DragonFey
TinyPebble
FloralFairy
BlackSwan
WisteriaWish
NYTGoddess
DulcetBloom
GlimmerGold
BloodBriar
Nightshad3
DeathlyHymn
WinterRose
Skymaiden
Funny Xbox Gamertag Ideas
DastardlyGood
MambaNo5
NotAKiller
PerfectlySane
NoobLegend
PingIsKing
No1RageQuitter
BuffChicken
OtterShock
AlwaysLagging
DudeImAFK
TheLambSauce
BrainyZombie
RealPrisonMike
JustDoIt
MuckDuck
LoadingName
JusticeBeaver
NoodleSoup
PotatoKnight
PuggleMuggle
NoobCabbage
TripleANoob
NerfedGod
AlwaysLowHP
Scary Gamer Tags
KillYouInColdBlood
InfernalLord
HauntedDoll
CreepyJester
SacredUndead
Berserker
3X0RC1ST
Necroknight
PhoenixBlade
CursedGamer
GrimOverlord
BloodManiac
DeathArbiter
OminousClown
CrimsonSerpent
GothicElegy
DarkEpiphany
BloodyBishop
YourScreamFuelsMe
HorrorHook
GhoulishRanger
DreadfulSprite
SlimyAlien
Skullduggery
GraveyardGuardian
Funny Gamertag Ideas
ThatsWhatSheSaid
NotPerryThePlatypus
BorderlinePsycho
TestBotPlsIgnore
PotatoBot
JustARegularNPC
SadLittleMango
MurderousMuffin
WastepaperBasket
SentientCanoe
Area51Specialist
OfficialBigfoot
PizzaForPresident
NameUnavailable
SendHelpPls
IEatNoobs
FakeCheesecake
PlsDontShoot
TheGoosefather
LooterLegend
OneInAMelon
AverageTank
UsernameUnavailable
CantFindAGoodIGN
HogwartsReject
Cool Username Ideas
UndefeatedLord
Hellbringer
Nightraven
PhantomGeneral
DeepSpectre
ChaosPreserver
CrescentSoldier
CelestialTyrant
Flameheart
StormSpectre
DraconicAngel
AssassinZero
BloodOath
SirenOfTheVoid
DarkScion
IronKing
DragonFrost
TheVanquisher
WickedEnvoy
ChronoMagus
RogueSniper
SpearWarden
EternalLegend
HotDistraction
UltMastermind
9 Tips for A Good Gamertag
1. Read the Game Naming Rules

When creating a gamertag for a specific game, you will want to consider the genre and other players, but you will also want to look into the games rules for naming. Consider the following:

Character length – What are the minimum and the maximum number of characters you can use for your name?
Rules – What rules does the game have about your character name? Will calling yourself "Hitler" get you banned?
Special characters – Can you use spaces or special characters in your name?
Appearance – How will the name look? Will capitalized characters stand out or will everything be upper case or lower case?
Name changes – Can you change your gamertag in the future?

Once you know the overall naming rules of the game, you will be able to create a memorable name. This will help you make friends easily or help people who you encounter laugh or relate to you better.

Keep the name short if you can. Strive to have it less than 10-15 characters if possible.

2. Use a Personal and Creative Gamertag

If inspiration fails you, start by listing several words that have a personal meaning to you. This can include the following:

your name/nickname or initials
hobbies, passions, or interests
pets, car, job
personal traits or habits
country
colors or flavors
animals and plants (both real and mythical)
features

Utilize an online dictionary or thesaurus. Try alliteration. Think of adverbs or adjectives that could be paired with one of your personal words. Walk around your house to look at objects or other brand names to spark ideas.

Go through the list and see if anything stands out to you. Can you combine two of them for something unique that would fit your brand? Can you build on a word to create something appealing?

3. Best Gamertag Generators

If creativity still eludes you, utilize a game name generator. You don't have to commit to any of their suggestions and you can manipulate one to your liking. Here are three generators we've tried and some names they spat out:

SpinXo allows users to add values to up to six categories at a time before they generate 30 names. You can reroll for different names as much as you like. Here are a few examples of what it gave us when we experimented with it:

With the word "bubbles" inserted for "things you like" and the rhyming box checked we received the names AdoresPores, BalloonsBanger, and BubbleTrouble.
With the name "Betty" and "drum" inserted for the hobby, we received BeaterBetty, FlatbedFlatty, and DrumsChums.

If you want to go with a fictional fantasy-style name, head over to Fantasy Name Generators, where they have hundreds of categories available. Here are a few names they generated for us:

Under Pop Culture – DC Comics – Amazons, we received the following suggestions: Anadora, Condra, and Euphelia.

Under Fantasy Names – Cowboy/Cowgirl names, we received the following: Abraham 'Bog-Trotter' Dixon, Barbara 'Dynamite' Holder, and Reed 'Savage' Small. Though these names may be too long for a stream username, you can see how they can generate other ideas, such as BogTrotter, DynamiteHolder, and SmallSavage.

Remember that funny names are very popular and those may be difficult to find on generators. Can success come from a randomly generated name? In fact, internationally renowned rappers Post Malone and Childish Gambino both found their names on random generators.

There are tons of gamertag generator sites out there brimming with unique gamertag ideas. However, you might spend some time randomly generating names and still can't find that awesome IGN or cool Xbox gamertag. In this case, you can check our list of gamertag ideas above.

4. Futureproof Your Username

In the event that you want to start streaming on Twitch or create a YouTube channel, create a name that can be used both in-game and as your channel name. This will allow you to already be branded and easily create content around a character name you've invented. Don't back yourself into a corner by choosing a name that will limit your potential brand.

5. Think of a Unique Gamertag

Using words or terms that generate conversation will keep things interesting for you over time. When you come up with a funny or creative tag, people will see you as distinctive and will naturally be intrigued by you. When trying to build a team or make new friends, a good name will help you make a good first impression.

6. Check Username Availability Across Platforms

Going back to potential branding, you will want to find a name that is available over multiple platforms. You can do this easily, and if you are considering it at all in the future, it may be worth creating the channels and letting them sit until they are used.

Namechk is a free, easy-to-use, online tool that enables you to simultaneously check your potential brand name over a host of platforms and sites.

7. Use the Same Name On All Your Games if Possible

Once you have chosen your Gamertag, try to use it whenever you play multiplayer games online. People may recognize your name in-game and you will be able to make new contacts or, if you begin streaming, grow your brand more easily.

If your name isn't available on a certain game, consider using a variant.

8. Use Special Characters

There are times when using special characters or numbers can make your name unique. These names stand out, look cool, and can generate conversation. X Æ A-12 anybody?

If you are dead set on using a name that has already been taken, you may be able to replace a letter with a number or try a variant spelling. While this isn't a good idea if you eventually want to stream or build a brand around gaming, if you are a casual player, you can have a lot of fun.

9. Don't Try Too Hard to Think of a Gamertag

At the end of the day, you want to just get into the game and have fun. Keep the naming process light and fun for yourself will reflect on the outcome of your name.
In Conclusion
If you struggle to find a name that is already in use, don't become discouraged. At the end of the day, you want to go with a name that ignores all these tips, do it! There are always exceptions to every rule, and you might just be one of them!