Facebook Stars is the primary method to donate to Streamers through Facebook Gaming's inbuilt monetary features. They're a great way to support your favorite Facebook Gaming streamer, as they keep all the revenue, unlike other streaming services that may take a portion of your donation.
Facebook Stars are a great way to get the community involved in support, and viewers can send virtual gifts and stickers to make the chat and stream more engaging. Let's take a look at Facebook Stars and how you can donate with them!
What Are Facebook Gaming Stars?
Facebook Stars is a monetization feature that allows viewers to virtual tip your stream. Viewers can buy Stars and send them to you while you're streaming. With Stars, Fans can also send animated, virtual gifts attached to different Star amount that will appear in your stream.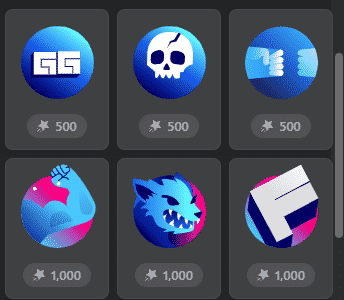 How Much Are Facebook Stars?
For every Star you receive, Facebook will pay you USD 0.01. You will be alerted in chat when a viewer sends you Stars. You can track your total Star count in Creator Studio under Stars stats.
Facebook Gaming adopts a different business model by charging the viewer a cut rather than deducting the streamer's amount. For example, to cash out Facebook Stars, you'll need to accumulate 10,000 stars (USD 100). Viewers can purchase Stars at 100 per $1; however, Facebook charges them $1.40 for 100 stars. As a result, Facebook generates its revenue from the viewer and not the streamer.
How to Donate Facebook Stars?
To donate stars to a Facebook Streamer, first, navigate to their Livestream, then complete the following:
Step 1

Once you navigate to the chat window, you'll be shown a Star icon. Clicking on the star icon will display purchasable Star quantities, along with unique stickers that can be sent for a specific star amount.

Step 2

By clicking on the "Buy" button, you will be able to view a price list of set Star amounts.

Step 3

After clicking "Buy X Star for Y Amount" you'll be navigated to the payment Menu to complete your purchase.
Frequently Asked Questions
How Much Money Do Facebook Streamers Get From Stars?
Each Star is worth $0.01. So, for every 10,000 Stars, streamers will get $100. At 10,000 stars streamers are eligible for a Payout from Facebook Gaming and send a virtual thank you to all of the donors.
How Much Money Do Facebook Streamers Need Before Payout?
To be eligible for a Payout, a Facebook Gaming streamer needs to accumulate 10,000 stars, equivalent to $100.
Can You Get Facebook Stars for Free?
Currently, there is no free option in earning Stars.
Can Streamers Donate Their Stars to Someone Else?
Streamers cannot transfer their Stars to another Facebook Gaming streamer. The Stars are tied explicitly to their account. The only action is to request a payout when they accumulate 10,000 stars.