Streamlabs released Willow in February 2021. It was created as a link-in-bio tool designed as a hub so that content creators and brands could connect with audiences through all their social accounts. Not only does Willow make it easier for influencers to showcase their online presence, but it also makes it easy for followers to financially support them through PayPal. This post will go over the best features of Willow and how you should set one up for your personal brand. You can also look at our Willow link to see how things will look when yours is set up.
Best Willow Features
1. All Your Links in One Location
The main function of Willow is to create a page where you can showcase several links in one location. This is perfect for content creators who use platforms like Twitter or TikTok that only allow one link in their bio. Followers of these accounts will be able to easily access the links to the rest of your social media presence.
Adding links to Willow is easy. All you need to do is click the "Add LInk" button, then fill in the form that appears. After you have added all your links, you can easily rearrange them, hide them, or delete them as necessary.
2. Give Your Viewers Another Donation Option
Whether you make content on Instagram or you haven't reached Twitch affiliate yet, there are times where you can't easily receive tips or donations through a content platform. Some followers may also be less inclined to donate in those ways and would prefer to do so through a secure PayPal link. Willow allows you to set up a tab to collect donations to your personal or brand PayPal account. When your audience asks how they can support you, you can direct them to it so that you can receive passive income over time.

To accept donations, all you need to do is link your PayPal address to Willow. You will be able to select the currency (USD, AUD, GBP, etc) that you wish to receive to make things simple for you in the long run.
3. Check Your Social Media Analytics
You can gauge how well your Willow page is working by checking the analytics. You can do this by logging in to your account and looking at the top left-hand side of the screen. It will show you how many views you've had and how many clicks you have received from those views overall.
Knowing your analytics will help you see where your audience is going so that you know what you should focus on to keep them hyped and motivated.
4. Customize Your Willow Theme
Willow gives you the option to choose from several preset color themes so that you can customize your page. Choose the one that best represents your brand, then upload your logo or a profile picture.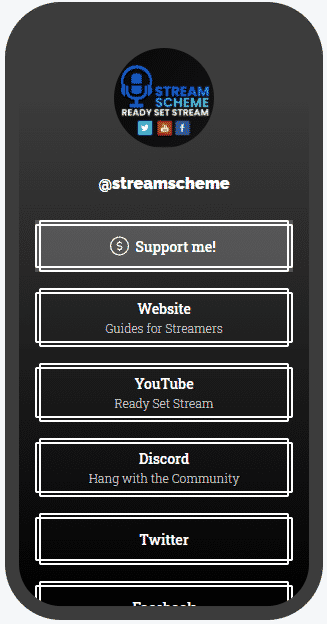 You will be able to view how your Willow will look as you update the theme. You can even view how it will look on a desktop or tablet.
Conclusion
Willow is the perfect tool for content creators who want a centralized hub for all their links. It allows you to funnel viewers to your other links so that they can get the content they crave. Best of all, the tool is absolutely free and we anticipate that it will only get better over time.