Using a voice changer on Discord can help you create fun characters to help you have fun with your friends. You can set up pranks, make yourself sound different, or create memes together.
If you are a streamer on Twitch, YouTube, or Facebook Gaming, you can create all sorts of fun and interesting content while talking to your friends on Discord. You and your friends can each create a new character using a voice changer and keep each other (and your audience) entertained.
Best Voice Changers for Discord for PC, Discord, and Mobile Apps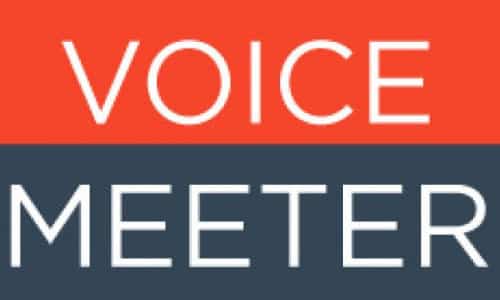 1. VoiceMeeter
More than just an audio mixer, VoiceMeeter can adjust the pitch of your voice to make it sound unique. You can create any number of characters to joke with your friends on Discord. The mixer is more than just a pitch changer, you can manage the volume level of the sounds that come into your headset so that you can hear the most important things loudest.
With VoiceMeeter, you are able to mix audio sources from both audio applications and devices. It uses two buses to manage 3 outputs and 3 inputs. Not only can this took change the tone of your pitch, but it is also often used by content creators as a digital mixer.
2. VoiceMod
VoiceMod allows you to change your voice in real-time. While the voice changer works better for previously recorded chat, you can also use it in Discord in real-time. There are several voices you can choose from in the line-up, including ghosts, echo, helio, ogre, possessed, and Santa. The voice changer is easy to install and produces high-quality sounds.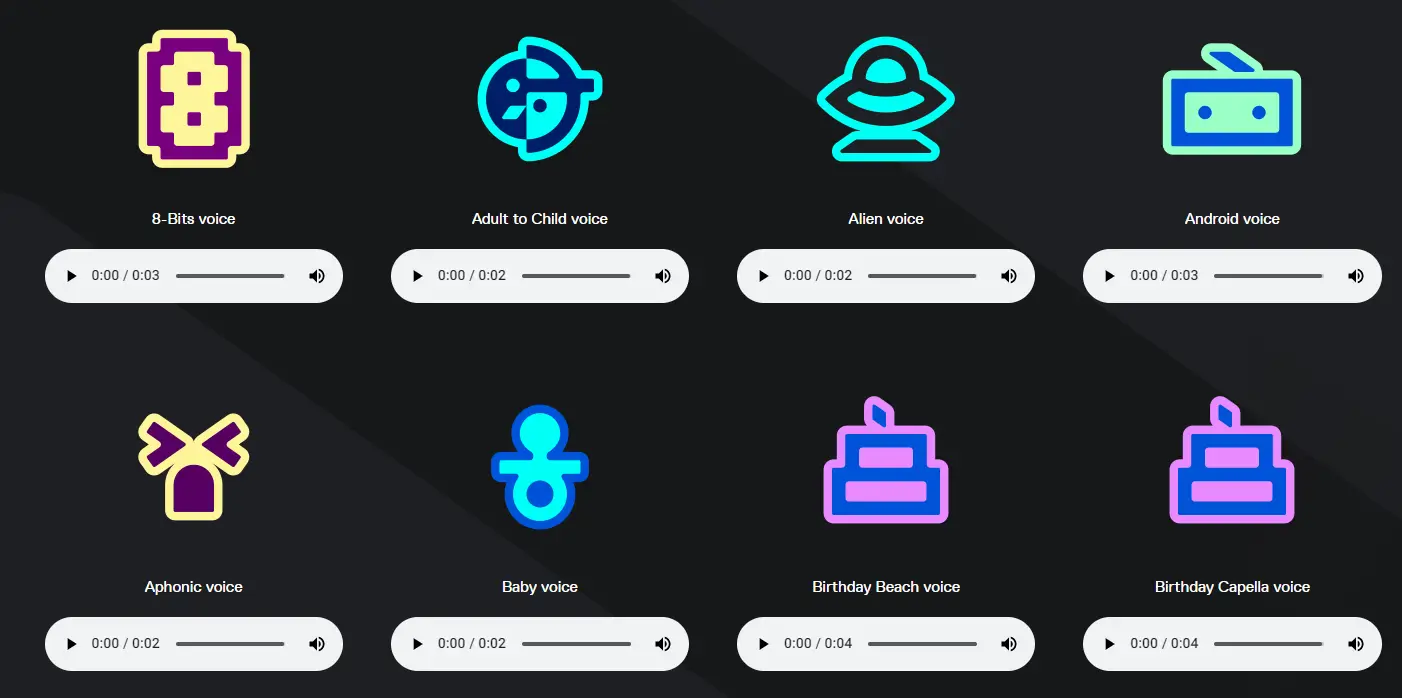 VoiceMod is incredibly easy to use. All you need to do is go to the main panel and choose the sound you wish to play. It is also compatible on several devices and with other software, such as Viber, Hangouts, and Paltalk.
3. MorphVOX
MorphVOX is one of the best Discord voice changers. It comes with several effects, built-in sounds, and a feature that gives you several options for your creativity. While the premium version has far more to offer, the free version still has plenty of choices that keep you happy. The program uses very little CPU and has several custom shortcuts to allow you to change your voice on the fly. 
4. Clownfish
The Clownfish voice changer offers 14 different voices, including baby pitch, robot, radio, alien, and mutation. Clownfish is easier to use and is effective. Best of all, it is fully free and you won't need to sign in or create a subscription account. It also comes with a music player, a sound player, and has VST (Virtual Studio Technology). It works on all versions of Windows. 
5. Apkpure Discord Voice Changer
If you have an Android, you can use the Discord Voice Changer. The app allows you to change your voice into a host of other characters, including a monster, a drunk, a ghost, a dead person, a robot, and many more. While the voice changer is fairly easy to use, it is difficult to use or find without an Android and there are some UI issues, though it is generally easy to use. 
6. Voxal Voice Changer
While the free version of Voxal Voice Changer is limited, the program is easy to install and has several good features. The premium version includes many voice manipulation tools that allow you to create a voice that is unique and fairly realistic. You can add special effects to both recorded voices and while you are live. The voice changer has a low CPU usage while you create voices your Discord personality. 
7. SuperVoiceChanger
The SuperVoiceChanger has three voices that you can use. Each comes with the ability to manipulate them further to give you more options when using them in Discord. You can simulate both male and female voices without having to change any settings on the system. The program doesn't use very much CPU so you don't have to worry about it affecting your gameplay or your overall streaming. You can also save your settings from session to session to create characters with continuity. 
Conclusion
Using a voice changer can add content to your stream or keep your Discord friends laughing. Voice changers can be entertaining when used well.