During the Covid-19 pandemic of 2020, Twitch's view hours skyrocketed by more than 50%. In 2017, it was announced that the live-streaming giant also had more viewers than both HBO and Netflix. There are new streamers and viewers every day added to every platform, ensuring that you will be able to find the content that you want to see.
With incredible technology at our fingertips, many people have been able to grow successful channels through YouTube and other personal video sites. Live-streaming is potentially on a whole new level as the audience is given the chance to interact with their favorite content creators.
Top Free Live Streaming Websites
Can You Stream to Multiple Platforms at the Same Time?
Depending on your content, it may be better to always stream to a specific audience on a specific platform. However, if your content has broad appeal, you may be able to find viewers on several different sites and funnel them into one specific community.
Restream.io is the best platform for streaming to multiple platforms at the same time. You can choose which sites you want to stream to from dozens of different options. Restream makes it seamless to simultaneously reach all of your audiences.
Twitch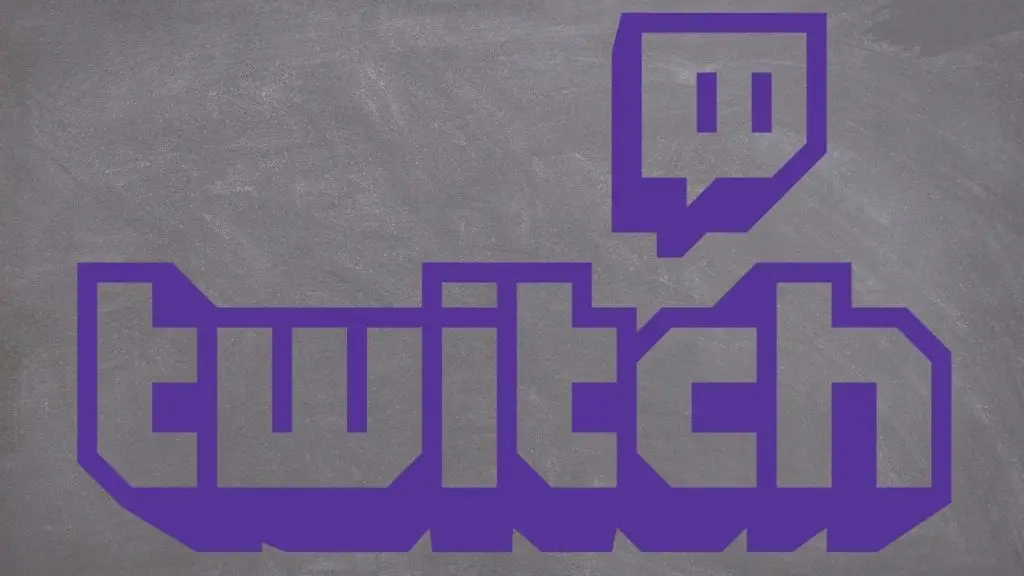 Twitch was originally an offshoot of the early live-streaming platform, Justin.tv. It was designed specifically for gamers by Justin Kan and Emmett Shear and began to take off in popularity after "Twitch Plays Pokemon" in 2014.
While Twitch's origins are in gaming, the platform has opened its doors to other kinds of content, including music, travel, cooking, and talk shows. While you don't have to be a gamer to stream on Twitch, it is understood that Twitch's primary audience is invested in video games. It remains the largest platform for live gaming content currently online.
It should be noted that as Twitch grows, the audience has been changing. Many new viewers join the platform to watch content unrelated to gaming on a daily basis. Even if you aren't interested in gaming, it may be worth looking into how to stream on Twitch.
Growth on Twitch During Covid-19
In the first part of 2020, people were asked to stay at home to prevent the spread of Covid-19 (Coronavirus). Not being able to spend time with friends and the extra time at home prompted many people to watch live-streams and interact with online communities. This was seen on Twitch, where user interaction went up by more than 50%.
To illustrate what we have seen, we have created this chart to show the growth through the first part of 2020 compared to the average month in 2019:
| Month | Hours Watched | Average Viewers | Number of Streams | Channels Live |
| --- | --- | --- | --- | --- |
| Average 2019 Month | 916,683,165 | 1,255,876 | 1,480,288 | 49,423 |
| January 2020 | 1,010,010,231 | 1,359,038 | 15,053,038 | 52,875 |
| February 2020 | 981,752,149 | 1,412,593 | 13,455,714 | 53,882 |
| March 2020 | 1,218,370,086 | 1,639,798 | 17,302,441 | 66,090 |
| April 2020 | 1,792,309,113 | 2,492,780 | 17,814,917 | 93,867 |
Websites Like Twitch
The following websites are similar to Twitch:
YouTube Gaming
Facebook Gaming
YouTube Live / YouTube Gaming
More than a billion hours of video content is watched on YouTube per day. Released in February 2005, YouTube has dominated the video-sharing industry for years. Many people search the site daily for information or entertainment making it the second largest search engine in the world (Google is first). In addition to videos released by individuals, people are able to watch the news, clips from their favorite television shows, and more.
YouTube's live streaming platform is called YouTube Live. They also have a section called YouTube Gaming. Both are free to use both for the streamer and the viewer as long as they have a verified account. To begin live-streaming, you will need to activate the streaming feature in your settings.
YouTube Live is a very popular option for people who have already created YouTube channels. It is easy to grow a live following on a platform where you already have one. People live-stream their content on the platform through the use of webcams, mobile phones, or a device with an encoder. You can find live content on almost any subject that you can find on YouTube.
Websites Like YouTube
Facebook Live / Facebook Gaming
Not to be outdone, Facebook entered the Live-streaming industry with Facebook Live and Facebook Gaming. People can live-stream straight to their profiles, notifying all their friends and followers that they are broadcasting content. Like other streaming platforms, viewers can comment on the video and interact with the streamer and each other.
Many people also create Facebook pages where they can live-stream content or games. These pages can be branded specifically for a product or service, allowing anyone interested in it to follow the page for information. You can also advertise the page on Facebook to get more viewers.
It doesn't take much to learn how to stream on Facebook Live. Many influencers frequently stream as they apply makeup in the morning or cook their favorite meal. If you are interested in trying out the creation of video content, Facebook is an easy place to start. It doesn't have the monetization capabilities or quality of other platforms, but you can build up a following to move to another site in the future.
Instagram Live
Since its launch, Instagram has been known as a visual social media platform. With images and videos being the expected medium on the platform, it makes sense that Instagram would join the live-streaming crowd.
When you go live on Instagram, your followers will be able to view your content with the rest of the stories and interact with you through your chat. Like Facebook Live, Instagram Live is generally used to share a bit of your life's story with your close friends and followers. Some influencers will use it to make "Going Live" posts about other platforms as well, such as, "Hey! Just letting you all know that I'll be streaming Fortnite on Twitch in 10 minutes. Hope to see you there."
Some benefits of using Instagram for your live streaming include:
Your followers will all be notified when you start streaming
You can use Instagram filters over the video
The ability to turn your comments on or off
Note: Instagram currently has a 60-minute cap for all live-stream videos. While you can restart the stream after the first one ends, it is something you should be aware of while you create your content.
Periscope / Twitter
Owned by Twitter, Periscope is gaining popularity as a live-streaming app. It works to power Twitter's live video features as well as a standalone platform on its own. Unlike other streaming platforms, Periscope allows its users to create audio-only casts, creating a new form of live-contest for the average user.
Periscope allows creators to invite other streamers audio into the live-stream, allowing people to create talk-show type broadcasts for their viewers. The platform runs just like Twitter, so using relevant hashtags in your descriptions may help you find additional viewers for your stream. To save your video to upload to other video sites later, make sure to enable the "auto-save" function.
TikTok
Originally created for short music videos, TikTok is a platform where people share video clips of all kinds. Many home-created videos go viral when they are funny, unique, or the user shows a great amount of talent. TikTok videos are also easy to share to other platforms, making it easy to please several audiences at once.
What many don't realize is that you can also use the TikTok app to go live in the same way you would go live on Facebook or Periscope. There are over 100 million users on TikTok, many in the young teen to young adult range.
LinkedIn Live
Known as the social networking tool for professionals, LinkedIn helps users make business connections on a daily basis. In February 2019, they launched a live-streaming feature to their platform to specific members and partners. Now, to become a broadcaster on LinkedIn, you need to apply.
While LinkedIn may not be an obvious choice for most streamers, those who want to create specific content targeted toward business professionals will be able to find an audience. Typical business content you may find on the platform includes the following:
Training sessions
B2B Marketing and Advertising
Industry events and conferences
YouNow
YouNow is a social media platform created specifically for live video content. As with any platform, there is a range in style, content, and professionalism, but it is relatively easy to find an audience and perhaps earn a little money.
Like TikTok, the main audience for YouNow tends to be teenagers and young adults. They typically enjoy watching memes, dancing, singing, and other performances on the platform. If you want to stream on the go, you can use the mobile app to broadcast to your fans.
DLive
DLive is a live-streaming platform that is built on blockchain technology. It became well-known when the YouTube sensation, PewDiePie, announced he would be streaming from the platform. It is built around streaming video games.
DLive's UI is set up very similarly to Twitch, making it easy for people who have used Twitch to watch live games to find what they are looking for easily. Streamers can also earn through subscriptions and tips. While there are far less users than other streaming platforms, there is also less competition.
Conclusion
Live-streaming has grown in popularity as more and more people are tuning in to learn something new or be entertained by others. While these are our ten picks, there are several other sites where you can find your unique audience.