Whether you want to make your home movies, create an ad for your small business, or just experiment with the magic behind how epic movies are made, free green screen software will let you get your feet wet.
Fortunately, several free video editing software offers chroma key effects that will allow you to practice your skills. In the future, you can always upgrade to a freemium or premium software that will better serve your needs.
This post will cover our top picks for green screen software. 
Top 3 Free Green Screen Software for Content Creation
Three of the best software for editing green screen video are the following products:
1. VSDC Free Video Editor
The VSDC Free Video Editor has several options that will appeal to beginner and amateur videographers. It offers several selections tools, lighting correction, filters, transitions, special effects, and more. You can also use the chroma key settings to take advantage of the green screen video effects, allowing you to create your own movie magic. 
Unfortunately, there is a steep learning curve to using this software, so if you are brand new to editing, you may need to watch some YouTube videos to get the most out of the features. The green screen options are also only available on the Windows version of the program. 
2. Open Broadcaster Software (OBS)
Open Broadcaster Software (better known as OBS Studios) was designed for people who wanted to stream on Twitch. While it isn't as simple to use as Streamlabs (later on this list), many plugins allow you to do almost endless things once you have mastered the learning curve. 
Like Streamlabs, you can remove your green screen with OBS. The process is relatively simple and you can adjust the brightness and contrast to give it the best look overall. 
3. VirtualDub
Hosted by SourceForge, VirtualDub allows people to create and trim clips easily. Like other free green screen software, it doesn't come with all the bells and whistles as professional video editing software, but you will be able to add filters and adjust audio to get a final product that still looks good.
Like OBS, you are able to add additional plugins to this chroma key software so that you can get even more from it. You can easily create professional-looking videos with a little effort as long as you have high quality video equipment.
Best Freemium Green Screen Software
If you are just getting your feet wet, but think you may want to invest in a good product down the line, look into trying Wondershare Filmora.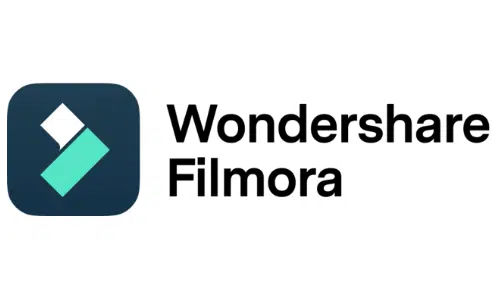 Wondershare Filmora
While Wondershare Filmora isn't technically a free green screen software, it is a very good video editor that comes with a free trial that allows you to take the time you need to learn how to use it. Only once you export 10 video clips will you be required to pay to continue using the editing software. At that point, you will be able to choose between a monthly plan or buying the software outright.
Not only does this chroma key software offer many green screen effects, but it has an easy-to-use UI that will help you easily add effects to all aspects of your video. You can even pick and choose additional plugins that will make the editing software more robust.
For those who are thinking about using a higher-grade video editor but want to try it out for free, Wondershare is a good entry point. Its product is more affordable than many comparable products in the marketplace.
7 Great Green Screen Software You Can Use for Free
1. Wax
If you want a simple-to-use video editor, you can check out Wax. Wax has been used for both professional and personal videos in the past and has a few special effects, including the ability to remove green screen backgrounds. The program supports many popular video formats and has powerful graphics acceleration. It also has an outdated interface. 
Not only can Wax be used as a standalone program for basic video special effects, but it can also be used as a plugin for other editing software. If you are already comfortable with other software without green screen capabilities, check to see if you can use Wax as a plugin on it to save you having to learn a whole new program.
2. OpenShot
If you are a multi-media creator, you may want to look into OpenShot. It works as a green screen software, and this open-source video editor also allows you to add special effects (such as slow motion) and even 3D animation to your content.
While the program is fairly easy to use, you will need to have some experience with other software as it wasn't really created for beginners.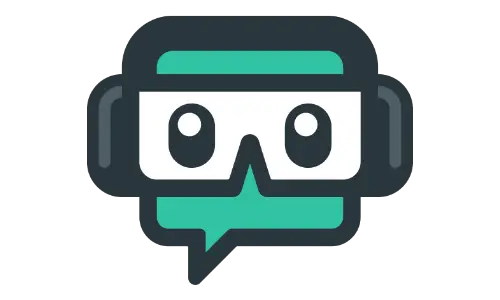 3. Streamlabs
While Streamlabs was created for live-streamers on Twitch, you can also use it as recording software. If you want to film yourself doing a tutorial or create a home video for YouTube or personal use, Streamlabs is easy to use and set up. You can add overlays, change where everything will be on the screen, and use the best transitions, even while recording. 
You can also remove your green screen with Streamlabs. You can replace your background or remove it with just a few simple steps. There are several options when setting it up so you can get a clear picture. The program is easy to use and is always getting progressively better.  
4. Clipchamp Green Screen Software
Clipchamp offers an intuitive green screen video editor that allows you to both change your background and add special effects to make it more realistic.
Not only can you use your own footage to replace your green screen, but you can also browse Clipchamp's library of thousands of high-quality footage. They also offer templates to make the whole editing process better. The best part is, you can try out their basic program for free!
5. Lightworks
For over 25 years, Lightworks has been admired for its editing capabilities, including its free green screen editor. You will have access to the advanced chroma key featured. The software also comes with many special effects and can create a 4k-quality film. Lightworks was designed for professional users and will have a learning curve, but once you understand how it works, you can upload your work to YouTube directly. 
6. HitFilm Express
Not only does HitFilm Express offer green screen capabilities for free, but you can also have both 2D and 3D compositing to get the best video quality. They offer an online course to walk you through each step so that you can start using chroma key functions right away. HitFilm Express also offers dozens of effects and transitions to make your video special.
7. ZS4 Video Editor
The newest version of the Zwei-Stein screen editor, the ZS4 Video Editor is an advanced editing tool that has dozens of built-in video effects. It allows you to remove the chroma key so that you can create original content. There is a learning curve on how to use the forward and it doesn't support Quicktime formats, but it has great effects.
Top 3 Premium Green Screen Software
While this article is about software that will edit your green screen footage for free, there are a few professional green screen software programs you should know about for the future. The following are three of the most popular video editors in the space:
1. Adobe After Effects
For decades, Adobe has been the go-to photography and video editing software. Whether your green screen footage is based on film or animation, you can create high-quality videos with additional graphics, layers, and more.
This editing and green screen software is used by professionals everywhere, but unfortunately, it comes with a steep learning curve and price. If you are just starting out and don't know much about video editing in general, you are likely to be better off learning on cheaper or free software.
2. PowerDirector
PowerDirector is another advanced video editing software with many visual effects features. You can take your green screen video and easily create high-quality videos through the program. This video editing software allows you to have full control of every effect you add or remove.
One of the best features of this green screen software is the Picture in Picture designer, which allows you to see exactly what you are doing and make the necessary changes to get the best overall result. You can even storyboard your production from start to finish to take your video editing skills to the next level.
3. HitFilm Pro
If you need some green screen software work that includes both 2D and 3D imaging, look into Hitfilm pro. Not only is this one of the best green screen software available, but it comes with several effect editing features that will up your game overall.
The product is more affordable and easier to use than both PowerDirector and After Effects. This is because it has fewer video editing features than either of them. That being said, many people consider their chroma key tool the best on the market.
Conclusion
If you are just starting out playing with green screens, using free software will help you learn the basics of what you can and can't do. With a little practice, you'll be able to master many special effects.
Note that you will want quality tools like a solid green screen and a quality video camera to get the greatest potential from your software. Without these, even the best chroma key software won't be able to fix your green screen clip.