How many streamers do you watch without a facecam? While there are some outlier examples like Corpse Husband, the majority of streamers use a webcam so their viewers can connect with them better – seeing their emotions and reactions as each plot point unfolds.
Traditionally this is done with a webcam. But as live streaming has become more popular, there has been a growing demand for higher-quality video along with it. Many people turn to DSLRs for the best possible quality for their video. But is that the right route for you?
DSLR vs Logitech C920
The Logitech C920 has been the go-to webcam for live streamers since its release in 2012, and for good reason. It outputs 1080p video at 30fps and has some simple options for customization through the Logitech Camera Settings app. (Newer models like the C922 can do 60fps.) Coming in at $100 or less, it's cheap, reliable, and works immediately when you plug it in. So what makes DSLRs so appealing?
DSLRs are professional-grade photo equipment. Their large bodies are able to pack in significantly better sensors. You can make minute adjustments, the same as photographers and videographers do to get their shot looking perfect, and even switch out the lens to change the focus.
Overall it's a significantly improved visual experience – but it comes at a price. Even low-end DSLRs cost several hundred dollars, and you'll still need additional hardware on top of that to get it turned on, positioned, and connected to your PC.
Pros and Cons of Streaming with a DSLR
Here are the pros and cons of streaming with a DSLR:
Pros
Significantly better picture quality
Studio-quality light sensor
Adjustment options for complete customization freedom (ISO, F-stop, shutter speed, etc)
Optical zoom with different lenses
Bokeh (background blur) looks nice and professional
Cons
Significantly more expensive
Require additional hardware and/or software to use them as a webcam, adding even more to the cost
May take up more desk space
Takes a lot of knowledge, research, time, and effort to set it up correctly
Pros and Cons of Streaming with a Logitech C920
Here are the pros and cons of streaming with a Logitech C920:
Pros
Very cheap – less than $100
Decent customization options via Logitech Camera Settings (free)
Plug-and-play: Simply connect that USB cable, and you're ready to go!
Cons
Overall not that customizable by comparison
Light sensor isn't always great
Digital-only zoom
While there are a video customization options, they're far from extensive
DSLR vs Webcam Comparison
My current setup is a Canon T2i with an 18-55mm lens (zoomed out to 18mm) connected to my PC with a mini-USB cable. This feeds into a program called Sparkocam which outputs a webcam signal. I have two Elgato Key Light Airs pointed at me, as well as an overhead light with two Phillips Hue bulbs set to white behind me. I also set up my Logitech C920, and took a quick comparison shot for you in the same lighting:
DSLR Shot: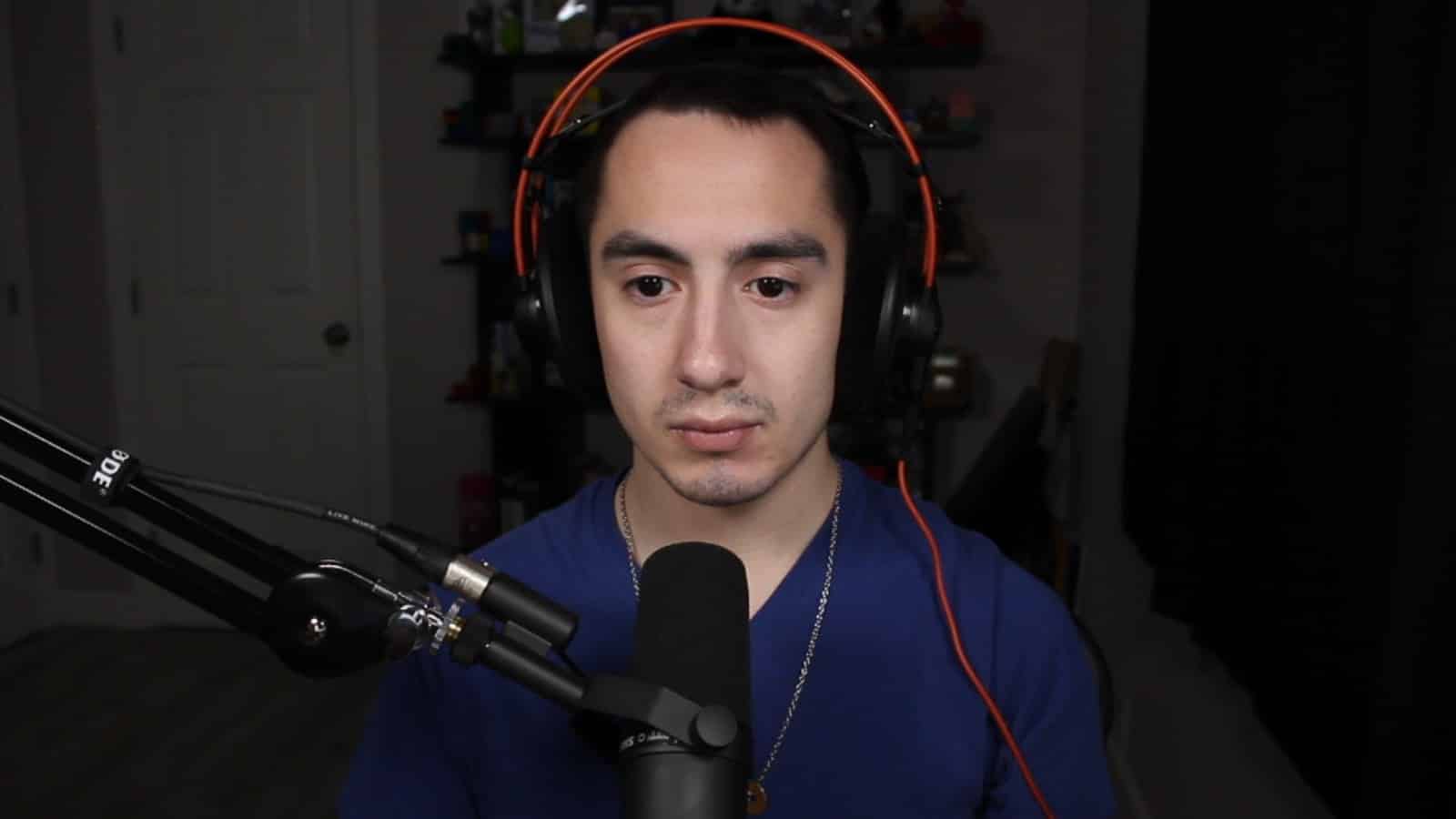 Webcam Shot: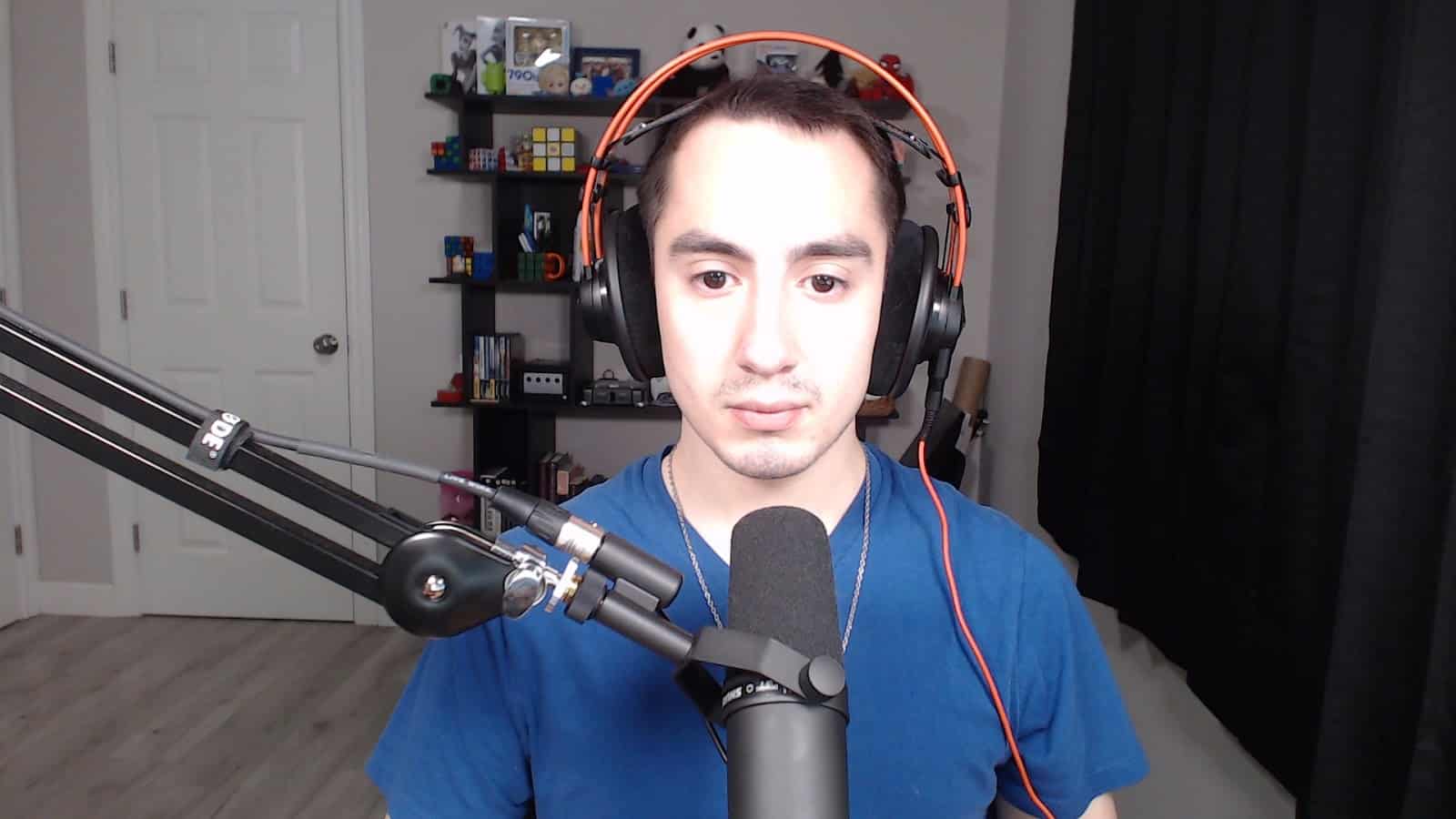 As you can see, even with (especially with) good lighting, my Logitech C920 is extremely washed out. No matter how I tweaked the settings of my lights and my camera, I was unable to get myself to look any more natural. The DSLR picks up less light in the background, but I choose it to be that way.
Change a few settings and I can easily let more light into the sensor to brighten it up! Also, notice the bokeh on the DSLR shot – even with the cheap kit lens, the background is blurred, putting the focus solely on me. Meanwhile, the webcam shot feels much less three-dimensional since the background remains mostly in-focus.
Complications of Using a DSLR
The biggest issue people worry about with DSLRs are their longevity. Several people in the photo community have raised concerns that recording for long periods has the potential to seriously damage the sensor inside. Others maintain that recording to the computer directly doesn't engage the sensor fully, so it stays safe. There isn't any consensus about who's actually right, but anybody looking to invest in a DSLR should know that there is some risk to the camera.
So what's the solution? Mirrorless cameras like the Sony A6000, Panasonic Lumix G7, or the Canon M50 are considered safer options where this isn't an issue, but they tend to run a bit more expensive than DSLRs. Camcorders like the Canon VIXIA HF R800 are another option that is cheaper than both, but you lose some control and background blur.
Using an Old DSLR to Stream
If you're looking to use an older DSLR like me, make sure you know how you're planning to connect it. Using an Elgato Cam Link requires a Clean HDMI Out, which not all DSLRs have. Using Sparkocam doesn't have this limitation, but may be lower quality and is more work on your CPU.
The last big issue is that most cameras have a 30-minute limit before they stop recording. This was due to an EU tax law where "camcorders" were taxed at a higher rate, though this was eliminated in 2019. The ways to get around this limitation vary based on the make and model, but many cameras will work correctly if you're recording directly into your PC.
Verdict
Is a DSLR better than a webcam? Absolutely! But is it worth it? For anybody who's just starting out, a webcam is a perfect option: Cheap, effective, and easy to use. Some streamers may be looking to upgrade from these first steps and find that the sky's the limit when it comes to professional-grade cameras. A camcorder will likely be an excellent upgrade, but DSLRs and mirrorless cameras are the way to go for maximum quality if you're willing to make the steep investment.
When I was setting up my stream, I couldn't get the lighting to play nice with my webcam. Maybe its sensor isn't working correctly after owning it for more than 5 years, but it never gave me trouble until I tried to light my scene for a greenscreen. Not knowing what else to do, I dug out an old DSLR that I haven't used in ages, and after some research, decided I was willing to risk damaging the sensor to get my stream looking crisp and clean.
If you don't already own an expensive camera, you're looking at a pretty hefty investment to get a DSLR or mirrorless camera. For most streamers, a webcam probably works well enough that they're better off investing their money elsewhere. If you do decide to go the more professional route, make sure you know what you're getting yourself into!