There is a broad range of Discord server types out there. People are able to find like-minded individuals in almost any category. But what if they are looking for love? In this post, we will cover five of the most popular Discord dating servers on the internet.
What is a Discord Dating Server?
A Discord dating server is a Discord server that was created for the purpose of helping other users meet new people to potentially date. The best dating servers have several options available to help people meet. They will also allow you to add roles to your profile so that others know what you are looking for.
Our Ranking Process
Here is what we considered when ranking the top 10 Discord Dating channels:
18+ Verification – Discord doesn't have an inbuilt system that ensures that users are over the age of consent. We checked servers to ensure that they had a manual way to verify users before allowing them into NSFW channels.
Large Userbase – we looked for servers that have at least 500 Discord users. This way, there are plenty of people for you to meet and talk to.
LGBTQIA+ Friendly – no matter who you are and what you're looking for, you may be able to find connections in these servers.
Active Mods/Admin – to make sure that rules are being followed and that nobody is being harassed.
Clear rules – make sure that the rules create an environment where you can meet people and stay safe. While the ideal rules will change from person to person, you can always leave a Discord channel if you don't like them.
Top 5 Adult Discord Dating Servers
Here is a list of 5 Discord Dating Servers for those who are over the age of 18 years old:
PlayRoom
Playroom is one of the largest dating servers on Discord. With thousands of potential connections, you'll be able to meet new people online. In order to interact with others, you will need to verify yourself by following their verification guide.
As the server is so large, Playroom does have some pay options that will allow you to post in the profile more frequently, create emotes, and post in additional rooms. Paying is entirely optional.
The server is always popping, with people in chat rooms and spending time with each other in the lobby and other rooms. They have several features as well, including "Blind match" which essentially allows you to enter a 5-minute speed date with another participant.
Like 18+
With over 15,000 members, Like 18+ is one of the most active Discord Dating servers on the platform. The server will ask you to make it a priority to prove both your gender and your age with one of the mods. If you are caught lying, you will be banned from the server immediately.
Role choices include gender, age, sexual orientation, relationship status, location and several other options. Once verified, you will also be able to add a personal profile to the list with information about you and what you are looking for from the site.
The server has many channels that allow you to share selfies, meet people, and meet new people that you can potentially date online.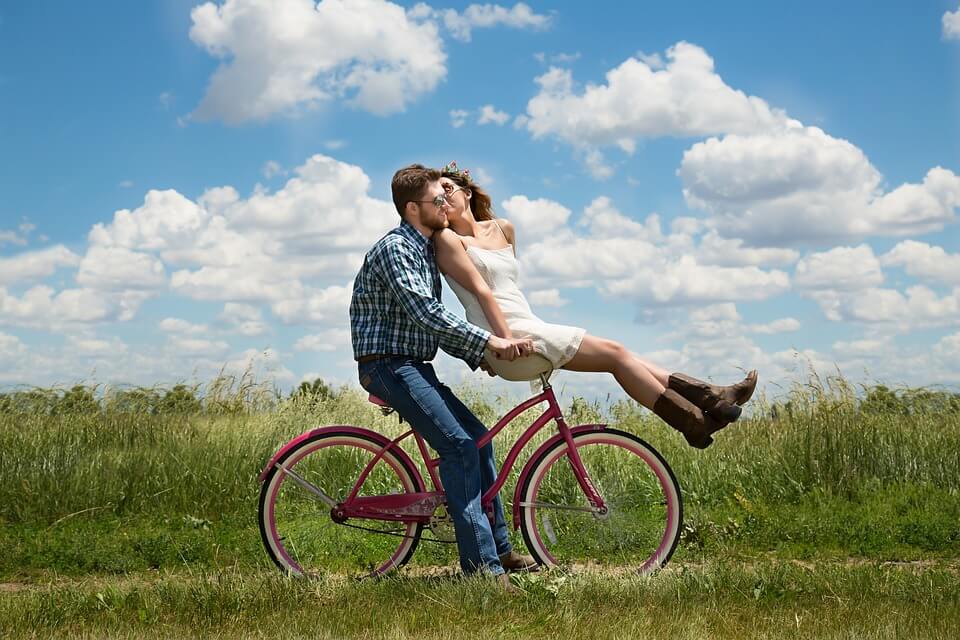 Noose 18+
While anyone can join Noose 18+ regardless of their age, in order to have access to the NSFW channels, you will need to submit a photo of your with a valid photo ID. The server has over 1,000 members.
Noose 18+ allows you to set your own roles, including your gender, sexual orientation, and relationship status. This way, other members will be able to see if you are available.
Noose 18+ also frequently hosts giveaways, allowing members to win prizes. They even have voice chat rooms where you can go to talk to other members on the server.
World's Lounge
Before you can see anything else in World's Lounge, you will need to read and agree to the rules. This will open up the rest of the server (outside of the NSFW channels). In order to see those, you will need to click another role, then have your age verified with one of the mods on duty.
You can add roles such as your age, gender, whether or not you want DMs, sexual orientation, locations, kinks, and relationship status. There are also introductory sections where you can add some personal information about yourself to let others know what you are looking for.
This dating server has multiple different channels for pictures or chat. They also regularly hold contests.
SKINS (Some Kind of NSFW Server)
Upon entering SKINS, you will be asked to read the rules and react to them. After you have done so, you will go through lists to set your roles within the server (you will need to at least complete the gender, age, and DM status). This will open you up to the rest of the server.
Like other dating servers, you will need to verify your age by sending an image of you and your photo ID in order to see NSFW material. They have several adult channels for both images and text that are not accessible to anyone without proper verification.
There are also several other channels where people can chat or share SFW information with each other. The server also host several events, such as cooking shows.
Conclusion
Whether you are looking for love or you just want to practice talking to others, Discord dating servers are a great place to meet like-minded individuals. Remember to treat others with respect or you might find yourself booted from one of these highly-moderated servers.