Discord bots are great tools to help you moderate your channel or add special perks that strengthen your community. There are many bots that make a streamer's day easier or integrate aspects of other apps within your community. This post will cover our top 10 picks for the best Discord bots for streamers.
Top 10 Discord Bots for Streamers
There are also several bots you can use to integrate the other programs you use as a part of your streaming brand.
MEE6

The MEE6 bot is a great tool for any Discord server that needs moderation tools. You will have full control on what you will allow on your server as well as give more permissions to certain roles.
MEE6 also has several other features that allow you to run your Discord channel flawlessly, including:
Reaction roles – you can use reaction roles to make sure that people read the rules of your channel, allow them to organize them into specific groups, and allow them to decide if they are in specific channels or not.
Custom commands – creating custom commands can help your mods (or other Discord members) access pre-set up information over and over again. You can also use custom commands to create memes.
Voice recording – the bot gives you the option or recording your voice as an mp3 that you can save and review later on.
There are many features to this bot that you can use to create a valuable community for your viewers and followers.
Simple Poll
The Simple Poll bot is exactly what it sounds like. It simply allows you to create polls in your Discord server. You can decide who gets to set up polls so that you can frequently get feedback from your community. The more you understand what your community enjoys about your channel and content, the better you can please them as a whole and set yourself up for success.
Dyno Bot
Dyno Bot is known as one of the best bots for music integration. The bot allows you to set up playlists as well as create DJ roles within your server. In addition to music, the bot also has tools for moderation, ranks, will filter people who have gone AFK, and much more.
Equalizer
While many streamers run a tight ship, others like to have a mix of democracy and anarchy in their communities. The Equalizer bot puts the moderations tools in the hands of the viewers. Should someone get banned or unbanned? Your viewers will vote on it.
While the concept is good, you will want to ensure that your Twitch community stays within the rules and guidelines of the ToS of Twitch or your streaming platform. While Discord is treated separately, there have been instances where Discord chat has played a role in getting a streamer removed from the platform.
Medal
As a streamer, you are likely to get many clips taken of your streams. The Medal bot will automatically sync your clips and highlights to your Discord channel so that your viewers can see what they missed or react with emojis to their favorite parts of your content.
Translator
One of the wonderful things about live-streaming is that it can connect people from many different cultures and countries. The downside is that it can sometimes be tricky for communities to intermingle if they speak multiple languages.
The Translator bot will translate Discord messages so that others in the community can understand them. It supports over 100 different languages.
Vexera
The Vexera bot is a good multi-purpose bot that has several valuable functions. It has a 99% uptime so you pretty much always rely on it to do its job. It allows you to create advanced permission and automatically gives certain people roles within the server,
Vexera also comes with several moderation commands as well as music commands. Their customer support is multi-lingual, making this bot a good choice for non-English speaking servers.
Discord Dungeons
The Discord Dungeons bot is a game that your community can play either alone or with each other. In the game, players will be able to build skills, buy gear, and sell items on a global market. You can customize the settings to modify how the game works on your server and as the game is on Discord, your community can play from anywhere.
Sesh
Sesh is a calendar bot created for Discord. You can create events in your server, have people RSVP, and set reminders. The bot is customizable, allowing you to modify it however you choose. If you want things to be super-organized, you can link it to your google calendar to make sure you don't miss any tasks on any specific days.
GameStats
Want to share your game stats with your community? Or let them share theirs with you? With the GameStats bot, you'll be able to post your stats from Rainbow Six Siege, Paragon, CS:GO, Paladins, Overwatch, and more. Let your community flex with each other.
Discord Integrations
There are a few steaming bots that perfectly integrate streaming platforms with Discord through Discord's Stream Kit. These integrations allow you to sync important accounts to allow your brand to run seamlessly from platform to platform.
Here are the bots that are integrated with the stream kit:
Patreon
With Patreon integration, you'll be able to seamlessly sync your Patreon account award members. People in your community who donate to specific rewards on your Patreon will be given specific roles, allowing you to create specific Discord channels to meet their needs and give them some bragging rights.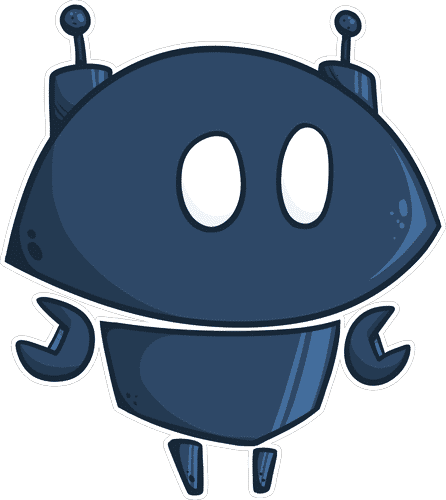 Nightbot
Nightbot integration allows you to use your Nightbot commands in Discord without having to reset everything up through another bot. It will also sync your Nightbot regulars to a specific Discord role and filter spam.
YouTube and/or Twitch
If you stream on YouTube or Twitch, you can sync your account with Discord. Anyone who is a member/subscriber of your YouTube channel/Twitch channel who has their accounts synced with Discord will be given a special role. You will be able to create specific channels for them or send messages specifically to them. You can set up a grace period to remove the membership role if they stop subscribing.
OBS and XSplit
The OBS and Xsplit integration bots allow you to show your Discord server and community on your stream. You have the opportunity to show your Discord chat beside your Twitch chat to see how they compare. It could be a good tool for those interested in multistreaming on different platforms. 
Streamer Mode
The streamer mode bot allows you to hide your personal information and user settings in Streamer mode whenever you are live. It is already built into Discord and it has kept many streamers safe over the years.
Conclusion
Bots are a great way to keep your community moderated and interesting. When your server is active, other viewers are likely to stay around and enjoy the server long term.