This post will cover some common fixes to your Discord app issues so that you can get back on track with your communication.
Most Common Discord Connection Fix
You can typically fix your Discord connection by completing the following steps:
Restart Discord – occasionally, just leaving a chat and immediately jumping back in will fix the issue.
Update Discord – check to see if there are any new Discord updates and if anything can be fixed.
Restart Device – restart your computer or mobile device and try to reconnect.
Restart Your Router – it may be an internet connection issue, try to restart your router and reconnect your device.
If the problem is still not resolved, there could be another issue that is affecting your Discord experience.
Advanced Discord Connection Fixes
There are several things you can do to fix a bad Discord connection: 
1. Utilize Your Antivirus Software
Malware issues can cause your computer and internet connection to slow, resulting in Discord issues over time. Scan your computer for any malware to remove it. Make sure you have good antivirus software to avoid any other problems for your device.
If there is no malware, look at your antivirus software and disable some features. Occasionally, your software may interfere with your bandwidth or certain sites and slow them down considerably. If this doesn't solve your problem, you may need to upgrade to better antivirus software.
2. Disable Your VPN
If you use a VPN or proxy server, it may be interfering with your Discord discussion. Try turning it off or disabling it while you enjoy the broadcast. You may also be able to upgrade to a VPN that won't interfere with sites that require a lot of bandwidth to use. 
3. Close Background Applications
Check for background applications and close any that are unnecessary, especially those that may be using some of your bandwidth. This may include programs that frequently update or download patches from the internet. 
4. Disable Unnecessary Browser Extensions
You may also be able to fix any lag that is disrupting your Discord experience by disabling any unnecessary extensions on your browser. Occasionally, an extension will cause issues with aspects of a website.
If you have never had issues with Discord in the past, but recently activated a new extension, you may want to try to remove it to see if it fixes your issue.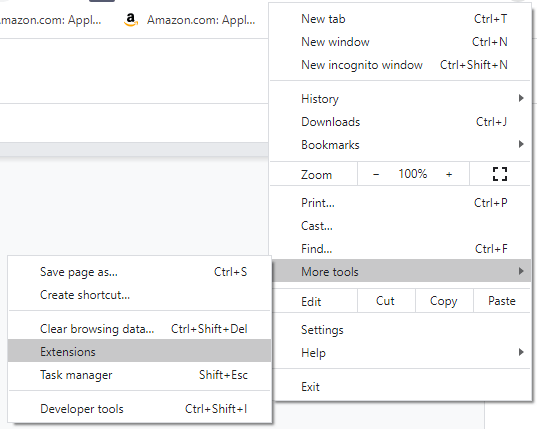 You can view a full list of your extensions by clicking on your menu icon in the top right-hand corner of your browser. Click on "More tools" from the drop-down menu, then "Extensions." You can deactivate or remove extensions straight from this list. 
5. Disable Hardware Acceleration
If you have enabled your hardware acceleration (to process data through your GPU), you may be experiencing Discord connection issues.
To disable this feature, you will need to do the following:
Step 1

From the browser menu in the top right-hand side of the screen, click "Settings" from the drop-down menu. 

Step 2

Scroll to the bottom of the screen and click the "Advanced" option. 

Step 3

Find the "System" box and disable the "Use hardware acceleration when available" option. 

Step 4

Restart your browser.
6. Try Channel Bonding Technology
If nothing else seems to work, you can try a bonding VPN app such as NordVPN. Speedify comes with channel bonding technology that allows you to unlock the bandwidth from all of your devices, allowing you to use multiple connections to the internet at the same time. 
Even without multiple connections at your fingertips, a bonding VPN can help by minimizing packet loss which will increase your available bandwidth.
Here are a couple of other bonding VPN apps you can use instead of Speedify:
Why Discord Has Bad Connections
There could be numerous reasons why your Discord has a bad connection. If you are in voice coms with your team, you can typically view how the connection on the lower left-hand side of the screen.

Here are a few common reasons for your Discord connection problems:
Internet connection – one of the most common reasons that you'll experience Discord problems is due to an internet connection issue.
Device issues – you may be experiencing Discord connection issues if you are on an older device. In addition, Discord voice connection issues can also be caused by faulty microphones.
Discord issues – occasionally, the app will experience Discord server issues that will result in their platform not functioning correctly.
Conclusion
We hope that one of the above strategies can help fix Discord connection issues you are experiencing. Hopefully, you can get back to chatting and gaming with your friends in no time. If it doesn't, you may need to look into upgrading your internet plan or your device as internet connections can cause connection issues.