How Much is a Twitch Sub?
There are three tiers for Twitch subscriptions. Tier one costs $4.99, tier two costs $9.99, and tier three costs $24.99. The second two tiers were added to the platform in 2017. While most built-in features for subscriptions are available to all tiers, those who are subscribed to tier two generally get one extra emote, and tier three subscribers get two extra emotes.
Additional benefits for higher-tiered subscriptions are based on the streamer and their community. Many streamers will offer exclusive perks to subscribers which they generally write on their Twitch about me.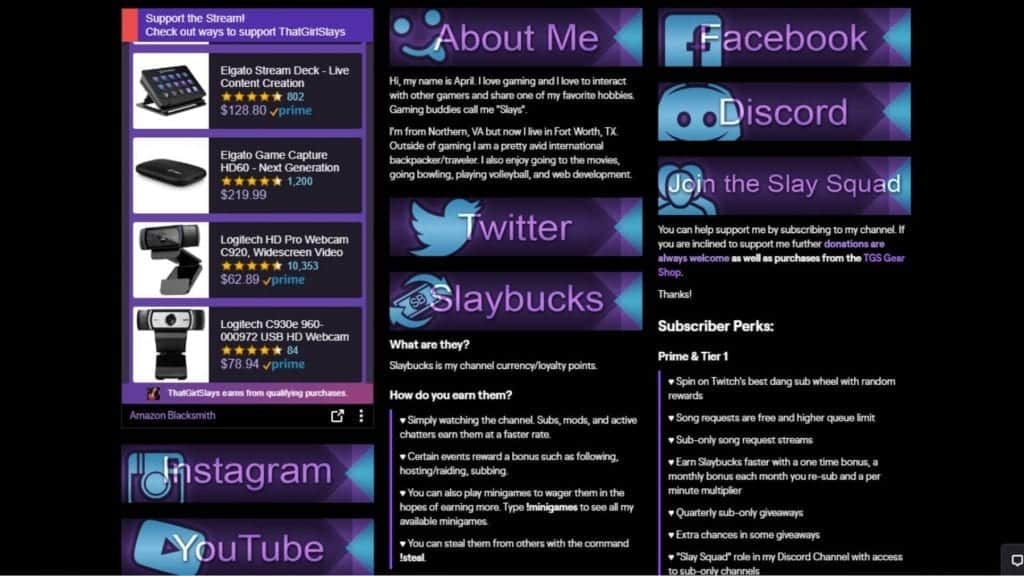 Subscriptions can be every month or on a quarterly (every three months) or bi-annual (every six months) basis. Twitch subscriptions are renewed on the same day each month. If you subscribed on the third of May, you would again be charged on the third of June. Quarterly, it would deduct from your account every three months on the same day.
Recently, Twitch has given people the option of subscribing to their iPhones. It costs a little extra for subscriptions through the iPhone due to iOS payment terms.
How to Get a Twitch Subscription for Free
People who have an Amazon Prime subscription can also subscribe to channels with Prime Gaming by connecting the two accounts. For more information, read our post, How to Set Up and Cancel Prime Gaming. Your Prime Gaming counts as a $4.99 subscription and you must actively renew it every month.
You can also sometimes receive a free Twitch subscription through gifting. While we don't recommend that you beg or ask people for gifts, if you actively support a streamer in other ways, often another viewer will gift you a subscription.
How to Subscribe to a Twitch Channel from Your Desktop
If you are using Prime Gaming, please check out our Prime Gaming post (linked above as well). Otherwise, complete the following instructions:
Step 1

Go to the Affiliated or Partnered channel of your choice. Click the "subscribe" button at the top right of the video player (to the left of the chat).

Step 2

A pop-up box will appear that will let you know the benefits of a tier one subscription. Click the subscribe button to continue. If you want to subscribe for the tier 2 or tier 3 subscription, scroll down to the appropriate option.

Step 3

You will be redirected to another page where you can pay with PayPal or Credit Card. Click "More Methods" for additional payment types or to select a longer subscription time (3 or 6 months). Your subscription will begin as soon as the payment is processed. Most streamers will thank you for your support!
You can also subscribe to Twitch on a mobile device.
How to Change a Twitch Sub to a Different Tier
You can change the Twitch subscription amount to any other tier at any time, but note that it will take place immediately. If you are moving down a tier, you won't be refunded any funds from your old subscription. Try to change the tier toward the end of the subscription period to get the most for your money.
To change your subscription amount, return to the channel of your choice. Hit the subscribe button again. Another pop-up box will appear that will give you the option to gift subscriptions or look at "All Paid Tiers." Click the "All Paid Tiers" button and select the tier of your choice.

You can switch tiers even if you had used Prime Gaming to Subscribe. Your new subscription will cost money.
Your subscription period will not start over. If you are on a five-month streak, your next month will count as the sixth month.
How to Cancel Your Twitch Subscription
If you need to cancel your Twitch Subscription, log in to your Twitch account. Click the avatar on the top-right of the screen then click "subscriptions" from the drop-down menu. A list of your subscriptions will appear on the page. Select the subscription you wish to cancel, then select the "don't renew" option.
Your subscription will end on the last day of your subscription period. You have 30 days to re-subscribe to keep your current subscription streak to that channel.
If there is a specific reason you are canceling your subscription, you will be given the option to fill out a message.
What Do You Get If You Sub on Twitch?
While your primary goal in subscribing should be to support the streamer, there are exclusive perks in paying a small monthly fee.
Built-In Twitch Subscriber Perks
There are a few "built-in" perks, but many streamers add a few bonus ones for those who support them monetarily. These are as follows:
Ad-Free Viewing – being a subscriber means that you won't have to watch ads during the broadcast. There are a few exceptions that Twitch has put into place, but ads are greatly decreased.
Sub-Badges – these badges are generally customized by the streamer and change periodically based on your subscriptions streak. You start off with the 1-month badge and get new badges for 3-months, 6-months, 9-months, and one-year.
Emotes – Also known as emoticons or emoji, Twitch can set up special emotes for their channel. The number of emotes they can have is based on the number of subscribers they have. Not only are you able to use the new emotes on the subscribed channel, you can use them across Twitch! If the streamer has a Discord channel and the emotes synced, you'll be able to use the emotes there as well.
Sub-Only Chat/Streams – Occasionally, a streamer will host a sub-only stream. In these instances, only subscribers can view the content on the channels. Streamers can also set their chat to "subscribers only." Most of the time, this is in response to trolls, but again, during those periods, only subscribers can speak in chat.
Commonly Added Streamer Perks
Streamers can also set up their own perks for their viewers. These will vary from channel to channel. If they have set up additional perks, they will generally put it in their Twitch about me information.
Exclusive Chatroom on Discord – many streamers have their own Discord server. If they have synced their Discord with their Twitch account, they may have also created exclusive channels on their server. What channels there are will vary from streamer to streamer.
Special Play Days – some streamers will set aside special days where they play games with their subscribers. If your goal is to debut on your favorite streamer's broadcast, subscribing might be your play.
Competitions/Giveaways – streamers can create special competitions of giveaways for their subscribers. These are their way of giving back to their supportive community.
Stream alerts – almost every streamer will thank you for your support. Most of the time, they will have an alert system set up to their stream that shows that you've subscribed. You can have your name displayed on their stream.
Should You Subscribe to a Twitch Channel?
You don't need to subscribe to a channel if you don't want to or you can't afford to do so. If you do want to support a streamer financially, subscribing is a good way to do so. As they gain subscribers, they will be able to offer more emotes, which may entice others to subscribe in the future.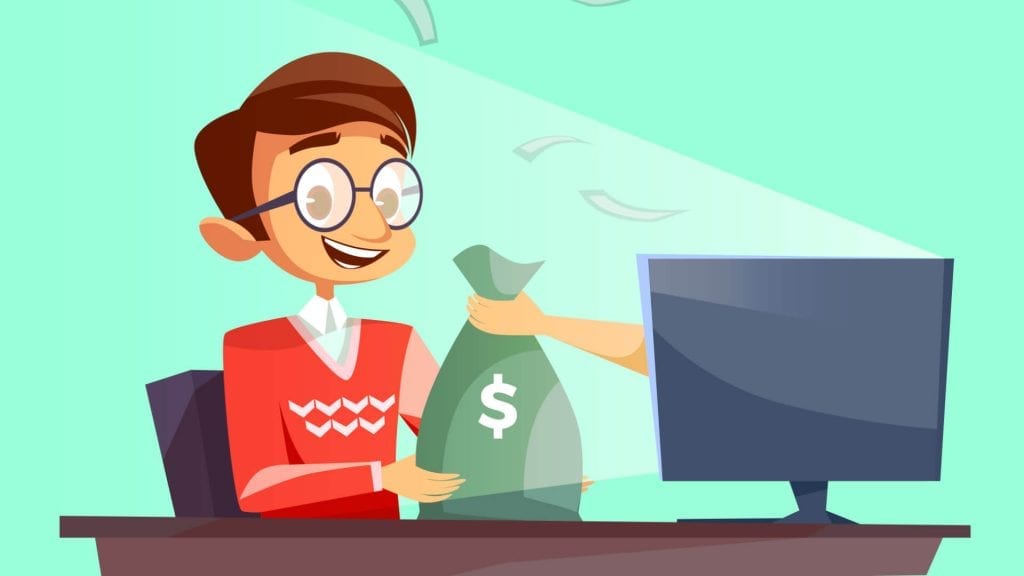 Streamers put a lot of time and effort into growing their brand and communities. Entertaining streamers spend time before each broadcast making sure that they have everything they need to produce a quality show for you. Newer streamers don't have access to sponsorships or affiliate marketing to help pay for their venture. Your help can encourage them to keep making the content you love.
Conclusion
Subscriptions benefit streamers in many ways. Not only are they paid financially through subscriptions, but they can also create more emotes as their subscriber base grows.