Although nudity is not allowed on Twitch, people are allowed to paint their body topless, creating a grey area in Twitch's terms. There is a divide among the community as to whether or not body painting should fall under "sexually suggestive content," but as long as the streamer isn't doing anything extra to draw attention to their body, body painting is allowed.
You should note that it is mandatory for your nipples to be covered and for you to have a base layer of paint over your torso if you decide to body paint on Twitch. You can also only paint topless as exposure of your buttocks or genitals is still strictly forbidden with or without paint.
Is Body Painting Allowed on Twitch?
Body painting is allowed on Twitch and many streamers earn a fair bit doing so. Twitch even has a category that includes it, the "Beauty and Body Art" category. That being said, there are several guidelines you must follow in order to remain in Twitch's ToS. For example, you must have a base layer of paint over yourself at the beginning of the stream and your nipples must be covered by pasties.
Can You Be Banned for Body Painting on Twitch?
While body painting is allowed, there have been a few times where streamers have been banned on Twitch. Generally, in those instances, the underlayer of paint wasn't thick enough or there was "too much cleavage" that wasn't painted. These bans are generally overturned in a day or two, such as with the case of Forkgirl who was banned in February 2020.
In January 2021, DelightfullyDani was banned on Twitch despite her following Twitch TOS. She stated she wore nipple pasties, two layers of latex, and made sure everything was correctly covered. As of this update, the ban has yet to be lifted.
5 Popular Body Painters on Twitch
Here are five popular body painters on Twitch:
1 . MizzyRose

MizzyRose is a Canadian streamer who has body-painted on Twitch for some time. She has been formerly been banned on Twitch and it took her a long time to receive partner status despite her averaging thousands of views.

2. Djarii

Djarii is a member of Method and the girlfriend to Method's founder, Scott "Sco" McMillan. She paints herself on Twitch and often posts on Instagram, growing both platforms substantially. She was one of Twitch's first ambassadors in 2018 and has the largest following growth for UK female streamers.

3. Andyraecosplay

Andyraecosplay is known for her stunning cosplay and body art compilations. She has pure dedication to her craft and is always pushing to become better. She is from British Columbia Canada and frequently showcases her art on her Instagram.

4. AriaNina

Known as Shay Carl Butler's adult cam girl, AriaNina grew to popularity when she exposed her online fling. She now body paints on Twitch. She used to upload images to Instagram but it has been deleted due to it being hacked.

5. Forkgirl

Forkgirl is a talented body painter who has been previously banned on Twitch. After her ban, she painted one of Twitch's tweets as her way of protesting and was subsequently reestablished on the platform.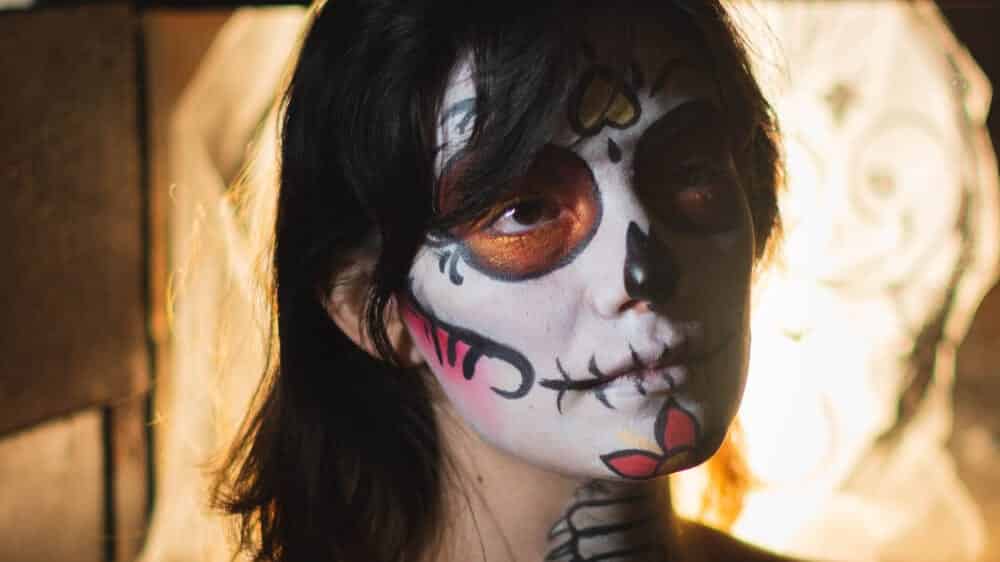 Best Characters to Paint on Yourself?
Popular choices for body painting are Marvel/DC characters, animated Disney princesses, and avatars from video games. Many streamers use an image of the character as an overlay so that their viewers can compare their work to the character. Some body painters don't use characters. Instead, they will paint florals, shapes, or other interesting designs on their bodies.
Popular options include Harley Quinn, Catwoman, Daenerys, Poison Ivy, Mystique, and Wonder Woman.
How to Body Paint Yourself on Stream
In order to comply with Twitch's Terms and Conditions, you need to do the first three steps first:
Step 1

Prepare your skin. All artists need to prepare their canvas, and body painters are no different. You will have an easier job painting yourself if your skin is clean, exfoliated, and moisturized. Use a light lotion to avoid greasy skin from thick creams. If you have naturally oily skin, use a setting powder to give your work a longer-lasting effect.

Step 2

Put on pasties (nipple covers).

Step 3

Paint the base layer for your design over your chest, making sure that breasts are fully covered and it looks like you are wearing a crop top at the minimum. After you have coverage, you can begin to stream.

Step 4

Start your stream and paint yourself. Use the directions on the paint's packaging to get the best results.

Step 5

When the stream has ended, carefully remove the paint from your skin based on the instructions recommended by the paint's manufacturer.
Note: Before you get into body painting, it is a good idea to test the paint on a small portion of your skin to see if you have any negative reactions to the products.
Best Body Paints for Streamers
Water-based paints are typically best as they are easy to apply and remove and are non-allergenic and non-toxic. If you sweat a lot, however, you will need to touch it up more often. If you sweat a lot, you may want to look into alcohol-based paint, but be sure to avoid your eyes.
Mehron – this paint is a high-quality, water-activated product that paints smoothly. There are many colors available and you can mix them to create your own unique shades.
Madisi – this is a great product for budding streamers who want to try body painting without investing too much into your first few streams.
Blue Squid Pro – you can buy these professional-grade paints color by color, only getting the shades you need for your masterpieces. They have both classic and metallic colors available.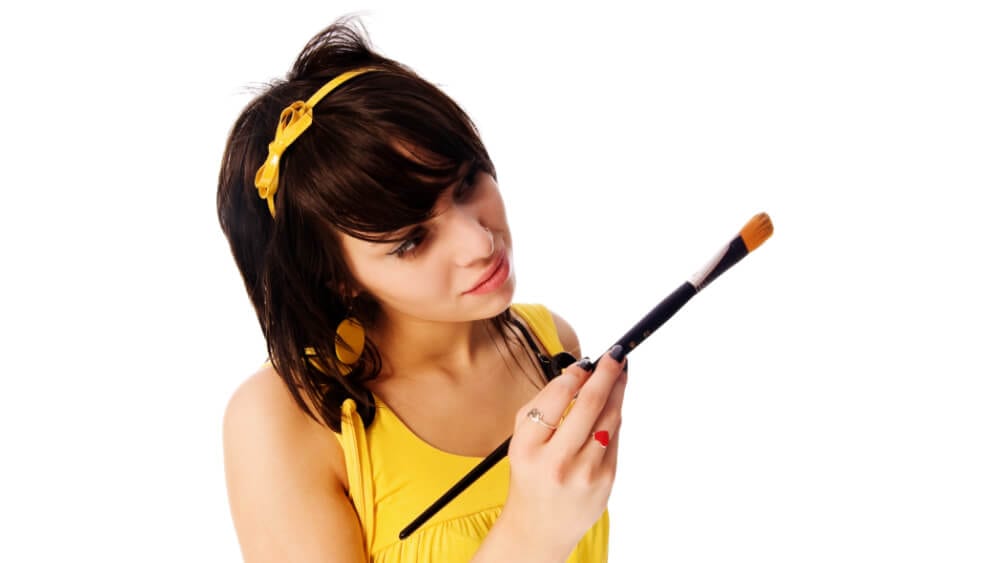 Best Body Painting Brushes and Sponges
Another important tool in your body painting venture are body painting brushes and sponges.
Artify Brush Set – this set of brushes offers a variety of shapes and colors, allowing you to add the finer details of your design to your art. The handy case helps to keep you organized.
Kryvaline Face Paint Sponges – these high-quality sponges have a medium-high density of pores that allow them to keep their shape while they are in use. Their color hides the fact that they have been used multiple times, allowing for your fans to appreciate them stream after stream.
Adi's Art Pro Paint Brushes – These beautiful brushes have high-quality nylon tips designed to keep your lines smooth and even.
Accessories Needed for Body Painting
Here are some other items you may need for your body painting stream:
Pasties (Nipple covers) – while you can appear topless (as long as you are painted) on stream, it is mandatory that your nipples are covered and not showing.
Pros-Aide Glue and Remover – this glue will keep your nipple covers (and any other accessories) in place through the duration of your stream. At the end of the stream, use the remover to take them off.
Scar wax – if you want to add some cosmetic effects to your art, use high-quality modeling wax to add or change features.
Conclusion
Body painting streams are growing in popularity on Twitch. Time will tell if the trend is here to stay. Find challenging characters to paint to keep things fun for you and your chat.