If you are a beginner looking to start streaming or creating content for YouTube, you may want to check out some of the free webcam software mentioned below. Alternatively, you may be at a point in your career where you want to invest more into your setup. We have you covered as well.
Some of the webcam software mentioned below is used in recording videos straight from the webcam. Another may act as a screen recorder, allowing you to create more content. Regardless, most won't cover video editing, so you will want to look at alternative editing software for streamers.
This post will cover seven of the best webcam software currently available online. We will discuss features such as video recording, live-streaming, and what video files each software will offer. You can also discover which has a free version you can take advantage of.
Best Webcam Software for Streamers
This article lists the top 15 webcam software that will make your digital life (or video chats) better! Learn more about each below.
1. Logitech Capture – Best for Logitech Cameras
Logitech Capture offers many features that allow you to connect with others using high-quality video content. This makes it perfect for video conferencing or live streaming.
While many webcam programs are designed for landscape video, Logitech Capture can record yourself in a 9:16 format, perfect for TikTok videos and other content created for mobile viewing.
You can choose between many webcam overlays to interest those viewing you on screen. You also have full control of their customizable studio controls and save up to 6 different camera settings.
If you want to film picture-in-picture, you will be able to determine the layout of the images.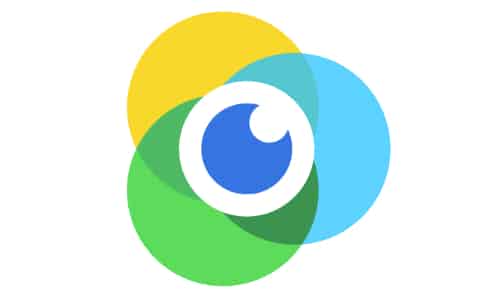 2. Manycam – Professional Software
Whether you want to stream, take selfies, or record videos, you can use Manycam. If you use Windows 10 and are looking for a program with an intuitive user interface, Manycam will give you several options to help you make a professional-looking image.
You will have access to many features, including the camera control settings that can be operated in real-time, no watermark on the free version, drag-and-drop effects, and the ability to use one of the best green screens for streaming.
There is also a premium program for this webcam software that will give you more options.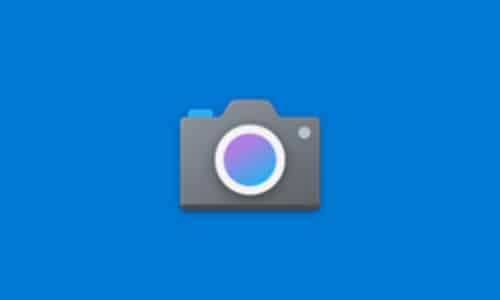 3. Windows Camera – Minimalistic Interface
Created for Windows 10, Windows Camera is easy to use and specifically designed to be understood by Microsoft users. It is often used to take fun pictures you can share with friends. It easily connects to your webcam and has several settings to help you get the picture you want.
Available on the Microsoft App store, the camera is quick and comes with a timer so that you have time to position yourself in the image.
You can also set up an automatic backup to ensure you never lose your images in a potential crash.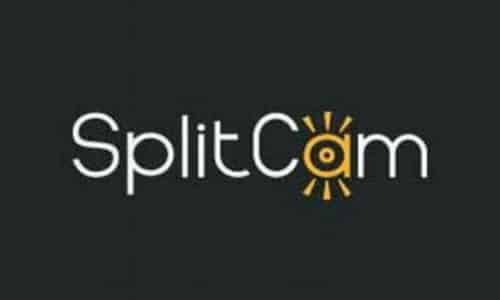 4. SplitCam – Great Webcam Effects
SplitCam can use the built-in webcam on your computer to create a unique look when you chat over certain platforms.
While it doesn't work with every program, when it does work, you can change your look to many artistic styles, put text over your video, or put yourself in an interesting setting.
If you like to keep your friends guessing what setting you've selected when you call them over Skype, look into getting SplitCam. It keeps life interesting.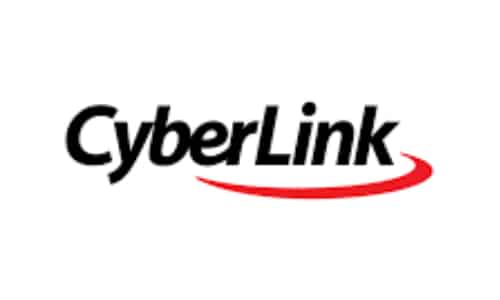 5. Cyberlink Youcam – Most Features and Fun
Cyberlink Youcam will help you look your best while you stream or chat with your friends. The program comes with live skin smoothing, which will help you look naturally younger and less tired. It also has manual lighting and contrast adjustments to achieve the best video quality.
Cyberlink Youcam works with Windows systems and can integrate with many media channels, such as Facebook Like, Split, and Wirecast.
You can use it to chat with your friends or learn how to stream on Twitch. Cyberlink Youcam includes many special features that will enhance your webcam experiences, such as animated emojis, interactive particles, and special tools for customization.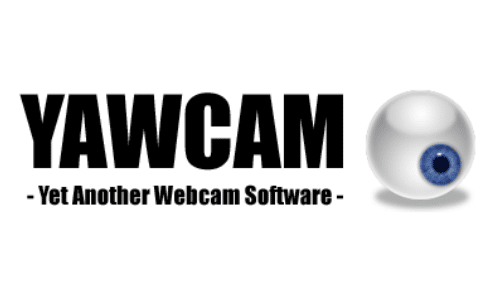 6. Yawcam
Yawcam is a great webcam software for Windows users. Yawcam keeps things simple and user-friendly. This makes it an ideal webcam tool for beginners.
With this software, you can record video streaming, capture image snapshots, and add text and overlays. Furthermore, Yawcam is password protected and is available in multiple languages. This tool has a built-in web server, motion detection, and FTP upload.
7. Webcam Toy – Easy to Use
If you want a program to take fun pictures with awesome effects with your webcam, look no further than Webcam Toy.
Created by Neave Interactive, this app gives you over 80 different effects that are fun and unique to the program.
You can put filters over your image or distort them in various fun ways to create creative profile images. You surely won't get bored with this camera software.
8. Debut Video Capture
Debut Video Capture software is a versatile tool for content creators. It's not limited to recording the video output from your webcam. This software can also record your screen and your audio.
Another great thing about this software is its capability to replace your background with a solid color. This is thanks to its Green Screen tool.
Debut Video Capture can also record videos from external devices such as a network IP camera or a VHS recorder. In addition, you can choose to save your clips from the many video formats it offers. You can also directly upload your videos to YouTube or Vimeo or burn them onto a DVD.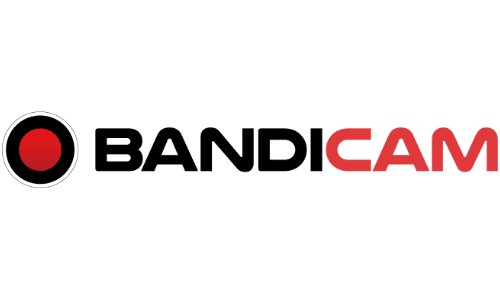 9. Bandicam
Bandicam is a webcam recorder, screen, and game recorder. It's an ideal software for streamers since it allows you to capture 2D and 3D video games at up to 4K UltraHD resolution. Furthermore, this software can also capture videos from consoles and mobile devices.
Bandicam also has other key features, which include the following:
Scheduled recordings
System and voice recording
Audio recording
Real-time drawing on video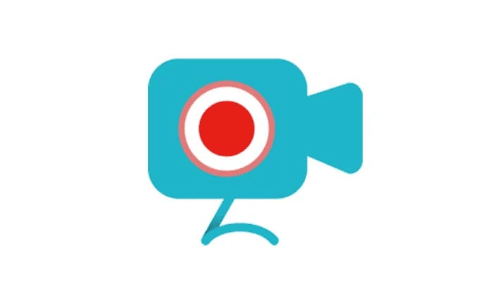 10. Apowersoft Free Online Screen Recorder
The Apowersoft Free Online Screen Recorder is another video recording software that can capture your screen's activities and your webcam's output. This software is capable of picture-in-picture recording, making it easy for streamers to create content.
In addition, this software is free and easy to use. It even allows you to save your clips onto a cloud or a local disk.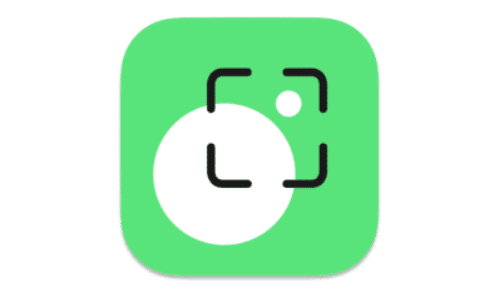 11. Movavi Screen Recorder
Movavi Screen Recorder is one of the tools in this list that is mainly promoted as a screen recording software. However, Movavi can record only your webcam's output if you wish to.
Movavi also allows you to record only audio or screen activity. This tool also has simple editing tools which you can use to quickly and easily make edits from your footage.
12. Snap Camera
Snap Camera is a fun webcam software for streamers who want to use filters while streaming. These filters can also be used when video chatting, either for personal or work use.
Snap Camera is most known for its Lenses that allow you to look your quirkiest on camera. These "lenses" are filters you can apply to yourself. This is Snap Camera's virtual camera feature, and it has a variety of these that you can choose from. What's more, it's compatible with both Windows and Mac OS.
13. Ecamm Live
Ecamm Live was created specifically for Mac users. It's a competitive live-streaming tool that can help you easily create video content.
Ecamm Live can record webcam footage as well as screen and audio captures. This webcam software will ensure you get the best video and audio quality. Once you've got your video content, you can easily upload it to different social platforms.
Ecamm Live also has features that are only available for pro users. These advanced features included:
Isolated audio recordings
Virtual camera and mic output
NDI output
Realtime broadcast monitoring
If you're a Mac user, this webcam software is for you.
14. Webcamoid
Webcamoid is a simple webcam software that provides great image quality. With Webcamoid you can start creating videos with just your webcam. And if you want to get different angles of a single shot, Webcamoid can help you manage two webcams or more.
What's more, Webcamoid has over 60 effects you can use to spice up your video content. You can also record and save your videos in the best format. It's an impressive webcam software you should consider using.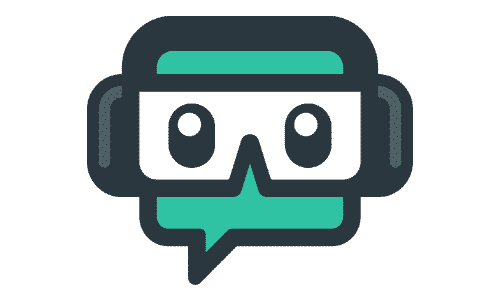 15. Streamlabs – For Content Creators and Streamers
Whether you want to film YouTube videos or stream to an audience, Streamlabs is a very versatile program that will give you many options on how your screen will appear to your audience.
Their premium program, Streamlabs Prime will also unlock many new features, including graphics, alerts, and royalty-free music for Twitch.
Streamlabs is free to use and fairly simple to set up. It was inspired by OBS (Open Broadcaster software), which has a steeper learning curve than Streamlabs but is eventually more versatile.
Streamlabs is an excellent place to start if you are just getting started and want to try one of the best free webcam software on the market.
Conclusion
Choose your very own webcam software from our list. With the help of webcam software, you can record streaming videos with your external webcam today. And remember, several webcam programs are available on the market, and many are free. You are likely to find software that meets your needs on this list.
While some of these are completely free webcam software, others you will need to pay for. Ultimately, you should take the time to consider the features you need, then choose the webcam app that will meet them.
Most of these are not video editing software, so it is important to look elsewhere to change your screen recording and webcam feed into an actual video.