It is essential to pay attention to the types of VTuber software out there and determine the best software for your unique situation and needs.
Here are some of the main things to consider when looking at VTuber software for your virtual reality videos and some examples of the best current software.
What to Look for in VTuber Software
There are several factors you should consider when choosing VTuber software. It's best to keep the following in mind:
OS Support

Not all software is available for systems. Some are only for Windows, some are only for MacOS, and some are more multiple platforms; some even have ways of being used on iOS and Android. Make sure that the software you are looking at can be used by the systems you have.

License Type

With all types of software, companies have different ways of dealing with payment and user content ownership. Some software is free to use but requires payment to unlock more advanced features down the road. Other software requires payment upfront but gives full access to all of its features.

Furthermore, various software has different ways in which they give ownership of a user's materials, in this case, 3D models. Most software will have a proprietary license, giving complete ownership to its users. However, ensuring this before creating anything in the software is important.

Features

While all of the software for VTubers have been used successfully and has certain basic functions, there are going to be differences between what each software can do. Some may do implement a feature well, while others may still have that feature, just not in the same capacity.

For example, each software should have some model system implemented. However, some might have you pick from a pre-made model, some may have a model-making system it only allows you to mix and match parts, and some may allow you to make a model from scratch completely.

Depending on what you want to accomplish, you may decide on which of these options is the best. Here are other features you may want from your VTuber software:

Avatar Creation and Customization. With a personalized character, you will want your VTuber software to be capable of avatar customizations for better facial expressions and facial features.
Real-time Motion Tracking. Having good motion-tracking software is crucial for smoothly streaming as a VTuber. This will enable your avatar to accurately move with you. Real-time motion capture helps to better translate your gestures and body movements while streaming.
Voice Changer and Lip Sync. As with motion tracking, a good VTuber software has good real-time lip sync and voice change features for your virtual character.
Live Streaming Integration. It will be easier for you to stream with your VTuber avatar when live streaming integration is available. Most of the best VTuber software has integrations for YouTube, Twitch, and other streaming platforms.

Complexity/Ease

Along with these features is the idea of complexity versus ease of the software. While some software might be easier to use, it may not allow enough customization to achieve everything you want.

In that same regard, more complex does not necessarily mean better; trying to figure out a complex piece of software can be difficult, and if it is not necessary to do so, it is recommended that you keep things as simple as possible by sticking with software with an intuitive interface.

Price

Last but not least is the price. At the end of the day, you have to decide if you are willing to pay for this software. There is some software that is free, but many need to be paid for.

Even if you decide to go with free software, you are still "paying" something, given that the software is more likely to limit what you can do. Ultimately, it is up to you to decide what software is worth the cost, and, as previously stated, it will depend on your needs.
Best VTuber Software in 2023
With all that information on how to evaluate software, let's look at some of the best Vtuber software of today!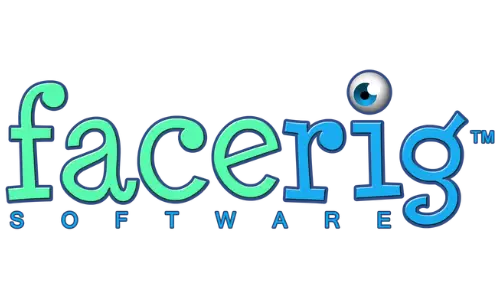 FaceRig
FaceRig is a frequently used software available through Steam for Windows devices. For just one payment of $14.99, you get full access to the software's technical abilities.
If you make over $500 monthly using the software, you must upgrade to a different license type. The big things to note for FaceRig are that it offers to have a lot of control over your 3D models, has good render quality, and potentially assists resources on Steam and elsewhere. For $15, FaceRig is clearly a good place to start.
Of note, the company has new software, Animaze, that is also available but is in early access. It is also worth looking into.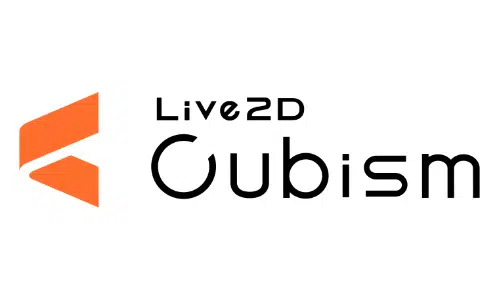 Live2D Cubism
Live2D is a Japanese software that is used by both VTubers and game studios. It is available for both Windows and MacOS. Live2D offers a 42-day free trial to try out the premium version. Once the trial is up, you are able to continue using the free version.
While these aspects seem nice, there are some downsides, given that this is industry-level software that is more complex. Be aware that the manual and tutorial are in Japanese, and the payment is also in Japanese currency.
There are tutorials in English and other languages on the web but know that it might be more difficult to learn how to use the software. Otherwise, this software is another good option to consider.
VSeeFace
VSeeFace is another Japanese Software but is more focused on VTubers. It is available for Windows completely free! This software boasts robust tracking functionality and high-quality rendering. At the same time, having similar features to Luppet, another popular VTuber software.
The major barrier for this software is setting up the initial model. This requires knowledge of other 3D software, such as Unity. Again, while the manual is in Japanese, there are plenty of English and other language tutorials. So, if you are confident in your tech abilities, this is a great (and free) option.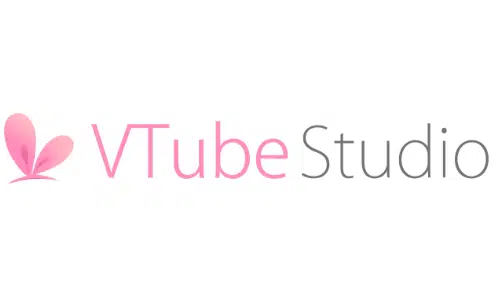 VTube Studio
VTube Studio is a software designed to work with models from Live2D, one of the other software mentioned earlier. Now, you might ask: "Why would you recommend this software if it requires using the other one?" First of all, VTube Studio is free to download, with a freemium model with extra features to unlock.
Furthermore, the software allows you to take a model from Live2D and very easily integrate it with VTube Studio to make it ready for content. While there are advanced things to do with this software, the interface is very easy to use for beginners.
So, with this software, you could consider a couple of options. You could learn how to use Live2D and VTube Studio in order to make your own model and then animate it. Another option is to commission, download, or otherwise obtain a Live2D model, and then all you have to learn how to use is VTube Studio.
Whatever you decide to do with it, this software has a lot to offer to both those who are starting out and those who are experienced in VTuber software.
Live 3D
Live 3D is one of the leading Vtuber software today. It boasts its fast face-tracking technology that assures VTubers a smooth and worry-free stream quality. Live 3D also offers a handful of interactive effects that can liven up your stream. This software also allows high-resolution and stellar hand-tracking capabilities.
Live 3D also has a Twitch extension that allows you to stream on that platform seamlessly and effortlessly. This, combined with its OBS virtual camera, surely makes it one of the best VTuber software. If you wish to create your VTuber avatar using Live3D, you can get it on their website or Steam.
PrprLive
You can find PrprLive on Steam. It produces a Live2D virtual avatar for any Virtual YouTuber. This allows content creators to have instant digital cosplay when streaming. This allows you to easily use your avatar on any of your virtual videos.
The key features of PrprLive include high frame rate, face capture capabilities with the use of any camera, multi-expression switching, targetless auto-frame drop, and even gift drop interactions. You and your viewers get to experience the virtual world with PrprLive.
Frequently Asked Questions
What is a VTuber?
A VTuber is a YouTuber who uses a virtual avatar in their streams. They are essentially virtual YouTubers when they go live on streaming platforms.
What's the best VTuber software for mobile?
You can opt for the VTube Studio since it's available on the Google play store's list of mobile apps. This app allows you to create virtual avatars right from your phone. However, it is limited to 2D models.
Conclusion
VTubers have so much creativity to work with. With so many people interested in the trend, now is a great time to get into it. Whether it is an animal or an anime girl, get excited to create and use your VTuber model! Hopefully, this article has helped you understand the different factors to consider when looking at VTuber software and give you some ideas for good software to use.