Show your starting screen between 5-10 minutes before your content is commonplace on platforms like Twitch, Youtube Gaming, and Facebook Gaming. People are wired to pay attention to a count-down timer, making it the perfect thing to start out your stream.
Our Stream Starting Soon Screen Ranking Process
In our experience helping streamers build their channels, these are the four most important metrics when choosing a Twitch Starting soon screen. Here are the criteria we use in selecting our favorite providers:
Visual Theme Designs – it is important to use visually appealing graphics that are professionally designed and capture the attention of your viewers.
Ability to Customize – customizing colors, fonts, and images is a great way to create a sense of branding with your starting scene.
Viewer Feedback – we look at what stream followers have said about certain graphics to determine what sticks out in the average viewer's mind.
Value for Money – starting streaming can be expensive. We look at the value a platform gives based on the price point of the graphic.
Best Twitch Starting Soon Screens
1. OWN3D – Best Premium Options


OWN3D creates quality packages that show consistency across graphics. Most packages include an animated starting screen that counts down to the moment you go live. While there is less customization available, with dozens of scenes available, you are likely to find something that you absolutely love.
Own3D is currently running 50% off all products with the coupon code: HOTHOTHOT to encourage isolation during the Summer Party Sale.
OWN3D Platform Compatibility
The scenes made with OWN3D work with Streamlabs, OBS, XSplit, and other streaming software.
What Else Does OWN3D Produce?
In addition to starting screens, OWN3D also produces the following products that you can use for your Twitch channel:
Twitch overlays
Twitch panels
Stream alerts (static and animated)
Giveaway banners
Emotes and badges
Pause and Endings (both static and animated)
2. Placeit – Best Free and Budget Selection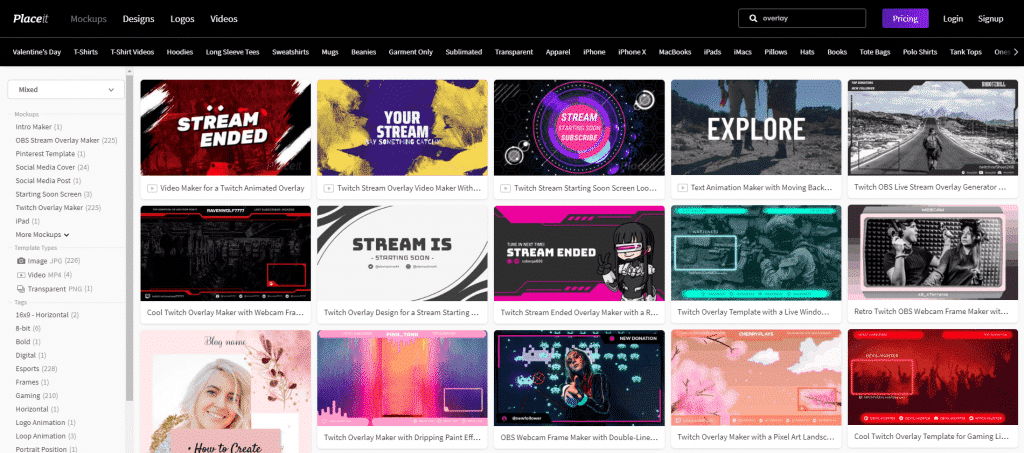 Placeit is a site where you start with an animated base template that can be edited to match your branding. They have several templates available that you can use to make scenes. You can edit all of the text to add your stream name or create ending or away screens that match. You can also change the background to a video or static image as well as all the colors showing on the screen.
While there isn't something you can toggle that adds a countdown to the scene, you can add a countdown overlay in Streamlabs, OBS, or whichever streaming software you use.
Placeit Platform Compatibility
Placeit scenes work with Streamlabs, OBS, XSplit, and many more broadcasting software.
What Else Does Placeit Produce?
In addition to starting screens, Placeit also produces the following customizable products:
Logos
Twitch panels
Twitch overlays
Offline banners
Ending scenes
Social media banners and post templates
3. Nerd or Die – Best Animated Designs

Nerd or Die has a broad range of packages for streamers that include starting screens for your channel. They have packages designed with almost every genre in mind, allowing people to find something that resonates with their channel and personality. They also come with BRB scenes and ending scenes.
Nerd or Die Platform Compatibility
Nerd or Die Scenes work with OBS, Streamlabs, XSplit, and other streaming software.
What Else Does Nerd or Die Produce?
In addition to starting screens, Nerd or Die also produces the following Twitch graphics:
Twitch overlays
Twitch panels
Stream alerts (static and animated)
Sound effects
Looping backgrounds
Stream transitions
Stream Deck key icons
BRB and Ending Scenes
4. Streamlabs Prime – Fast and Easy Install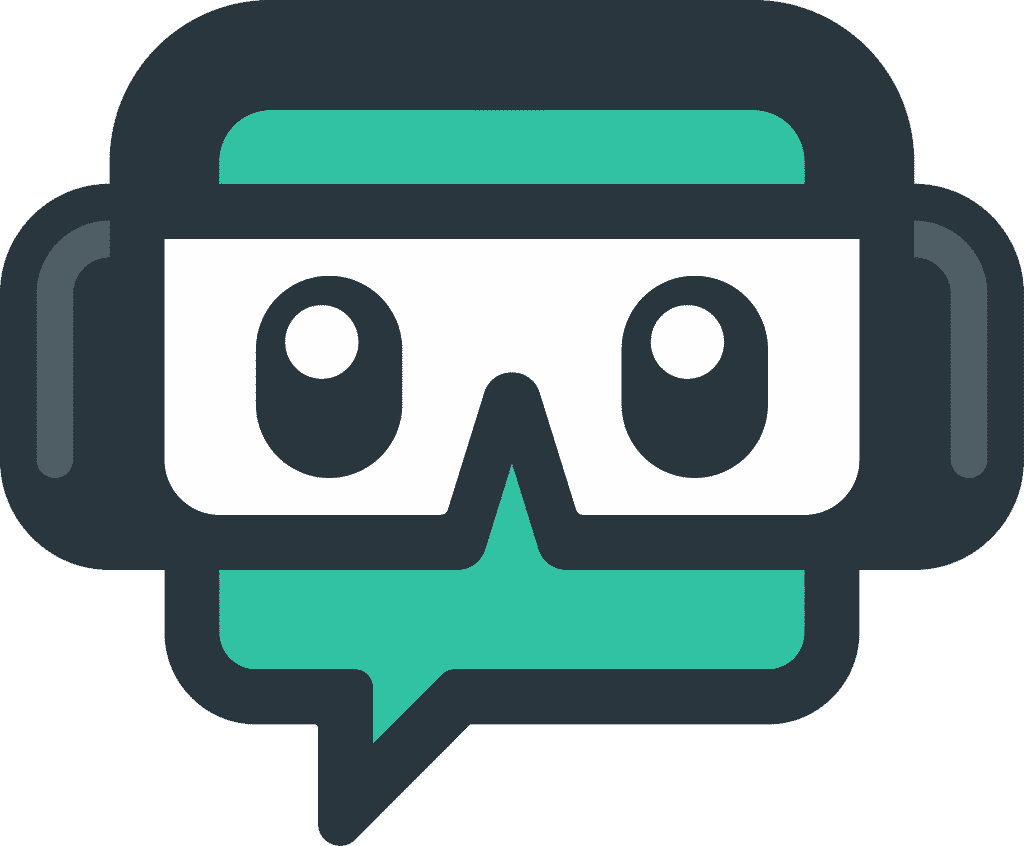 If you use Streamlabs, Streamlabs Prime is an easy way to add a lot of value to your stream. One of the features is access to dozens of graphic packages that have been professionally designed. You can change them periodically to keep your stream up to date with your content. They have several animated starting screens that are easily imported into Streamlabs. Several are even customizable to an extent.
What Else Does Streamlabs Prime Produce?
In addition to the graphics and starting screens, Streamlabs Prime will give you access to several things:
Automatic Gold status on the "All-Star" Program
Access to many new templates and apps
Hosted website and themes
Better merch store commissions
Mobile app capability.
5. Fiverr – Best Selection of Custom Designs

Fiverr is an online freelance marketplace where you can find designers with a full range of skills and expertise. You can search for anything you need for your Twitch, Discord, and social media channels to find creators who are willing to design custom graphics for you.
Look for a designer that has artwork you enjoy, then reach out to them about what you want in a starting screen to see if they are willing to create it. Fiverr designers show their prices on their portfolios so that you know how much something will cost going in. Try to find someone who allows you to make 1-2 revisions before finalizing the order.
6. Visuals by Impulse

Visuals by Impulse is an online company created by a man named Caleb. They have a couple of free starter scenes as well as a few scenes for sale. Visuals by Impulse also creates custom graphics on a professional level at various times throughout the year. The company is set up to help streamers in a variety of ways. In fact, Caleb talks to people in Discord every week, answering questions about business and leadership.
Visuals by Impulse Platform Compatibility
Starting screens created by Visuals by Impulse will work with OBS, Streamlabs, XSplit, and other broadcasting software.
What Else Does Visuals by Impulse Produce?
In addition to their starting scenes, Visuals by Impulse produces many other products. These include the following:
Twitch overlays
Emotes and badges
Twitch panels
Stream alerts (static and animated)
BRB and Ending Scenes
Logo design
Stream transitions
Stream Deck key icons
Frequently Asked Questions
How Do I Make An Intro for Streaming Videos?
You can make a custom intro for your Twitch channel by creating one with a program like After Effects or using an intro maker like Placeit. Alternatively, you can hire a designer on Fiverr.
How Do You Make a Stream Start Soon Countdown?
You can create a countdown for a starting soon screen either through importing a starting soon screen that has already been created or by adding an extension that allows you to create one.
How Do I Make My Own Stream Overlay?
You can make your own Twitch overlay for a starting screen using photo software like Adobe Photoshop or animation software like After Effects. It all depends on what you want to create overall.
How Do I Add Music to Stream Starting Soon?
You can add royalty free music for your stream starting soon page by adding a media source to your starting soon scene on OBS, Streamlabs, or whatever broadcasting software that you are using.
Conclusion
Starting screens are a good way to bring your viewers to your channel before you start your content so that they don't miss anything important. Generate hype by remaining in chat and greeting people through messages as they appear.