Minecraft skins are a way to personalize your Minecraft character. They are a fun way to show off your style when playing on hosted Minecraft servers, streaming to your fans, or just playing with your friends and siblings at home.
While there are several pre-made Minecraft skins on the market, if you are looking for something that is more unique or want something custom-made, you can commission one or use a Minecraft skin maker.
Best Minecraft Skin Makers
1. Skindex Minecraft Skin Editor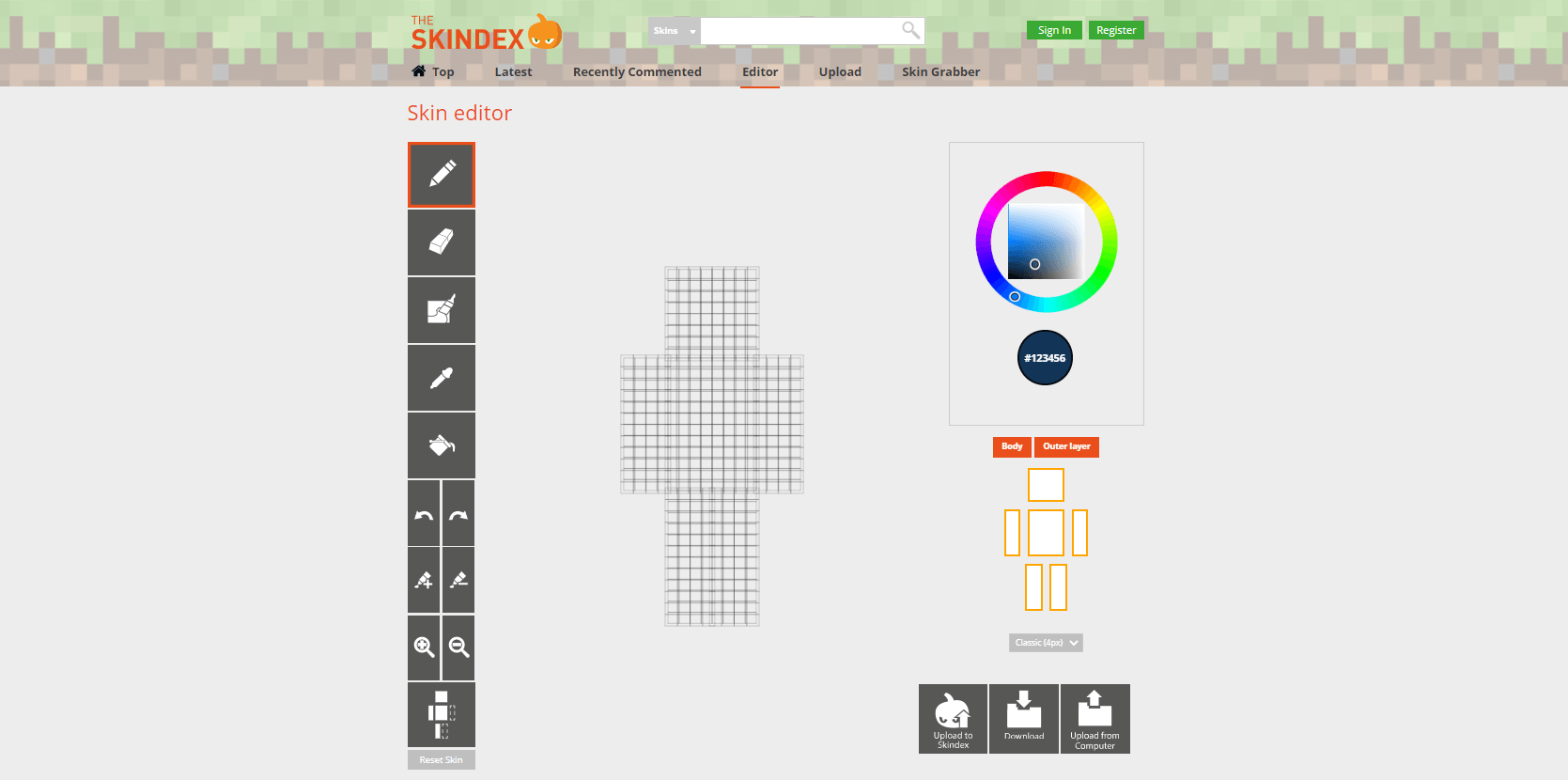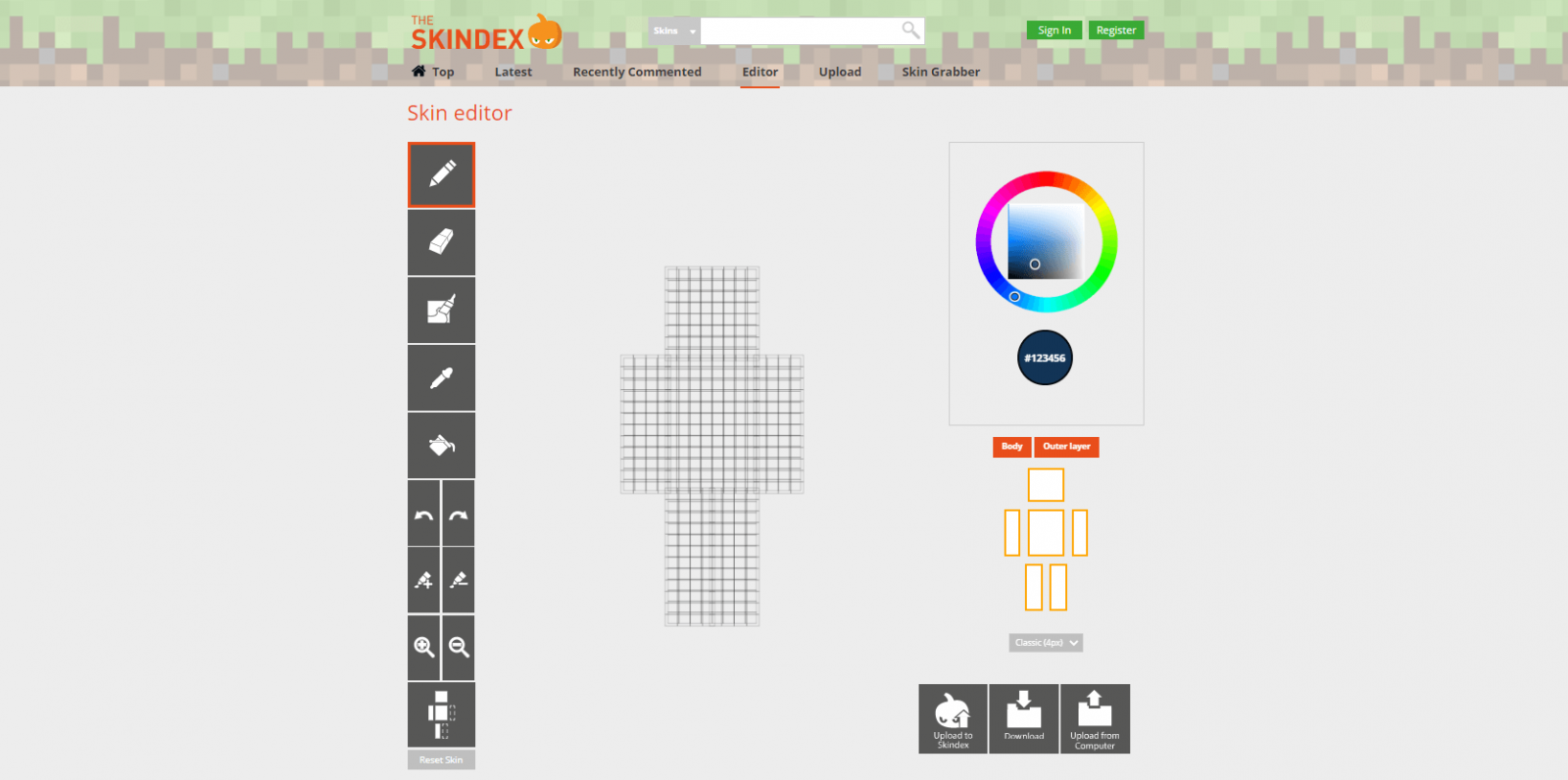 The Skindex Minecraft Skin Editor allows you to create your own skins for free. Using the tools on the editor, you can paint each pixel of your Minecraft skin to get something that you love. Once your project is complete, you will have the option to download it or upload it to the Skindex database. You can import past skins (or other skins from the database) to make edits to make it even more uniquely your own.
Some of the tools that are included in the Skindex editor include the following:
Pencil tool
Eraser
Auto-tone tool
Color picker
You can search for any hex color, meaning you can ensure that everything is perfect.
2. Fiverr
If you want a custom Minecraft skin, but aren't artistically creative, you may be able to commission someone on Fiverr to create one for you. Fiverr is an online marketplace for freelance designers and entertainers who earn money by working on smaller projects for people.
If you are in the market for a personalized Minecraft skin, reach out to a designer on Fiverr. Share images of your ideas with them so that they can grasp the general concept, then let them create magic for you. Look for a quality designer who offers revisions before you finalize the sale. This way, you will be sure to get a product that you love and that you will use in future games.
3. Nova Skin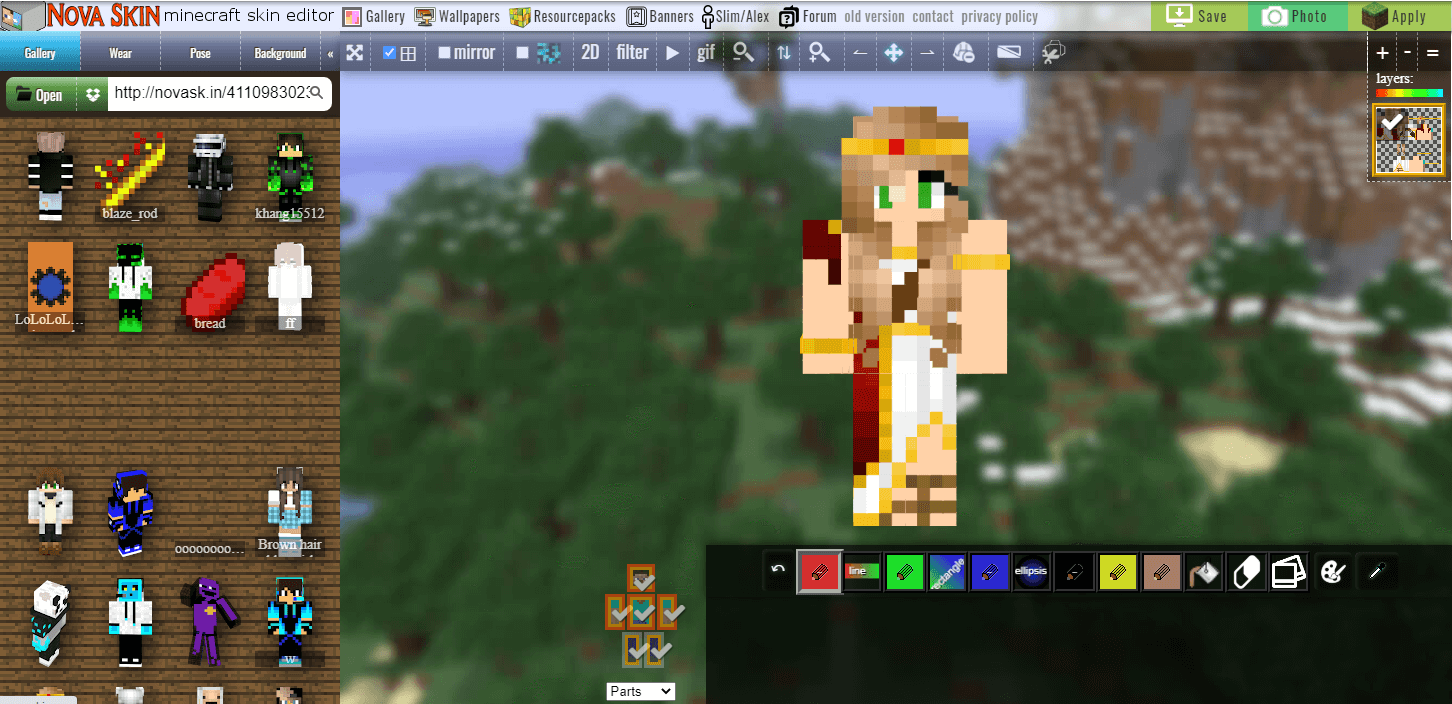 The Nova Skin maker is similar to the Skindex maker in that you can start with a blank slate or choose another skin to edit. Using their tools, you will be able to easily create something that is unique and represents your personal style.
The tools that Nova Skin includes in their toolbox include the following:
Pencils
Gradient line tool
Rectangle tool
Eclipse tool
Paint bucket and eraser
You can choose any color you wish or search for specific pallets on the platform. You can also use the eyedropper tool to get a specific color you wish to use.
Conclusion
Minecraft skins are a fun way to differentiate yourself from others you are playing the game with. You can also use different Minecraft skins to create short clips where you can resemble different characters.