Making sure that you have the best CPU for streaming that fits your budget can help improve your overall gaming performance, allowing you to create better content. It can help you clock speeds beyond your current capabilities.
In this article, I will discuss the main features of purchasing a new streaming CPU and my opinion on the best CPUs, including budget CPUs.
CPU Requirements for Streaming
The general rule of thumb for streaming on Twitch is to get a CPU that has at least 6 cores.
Right now, one of the most popular options on the market is the AMD Ryzen 5 3600, which is unrivaled at its price point. If you have more money, I recommend the AMD Ryzen 7 3700X or the Intel Core i9 9900K. Both CPUs have 8 cores, which is more than enough for streaming.
4 Best CPU for Streaming
If you are serious about streaming or even considering streaming full-time or as a professional career, these two Ryzen and two Intel CPUs are the best choices for you, regardless of budget.
AMD Ryzen 9 3950X
The AMD Ryzen 9 3950X is the best streaming CPU on the market but is extremely expensive. Unless you are a professional streamer or a YouTuber, it is probably worth saving money, getting another CPU on our list, and investing money toward a GPU instead.
The AMD Ryzen 9 3950X has a whopping 16 cores and 32 threads. It has a clock speed of 3.5 GHz, which can be overclocked to 4.7 GHz. Even at its hefty price tag, this CPU does not come with a cooler.
This means that you need to dish out more money to buy one. Nevertheless, it can be used for gaming, streaming, video editing, and any other task you throw at it.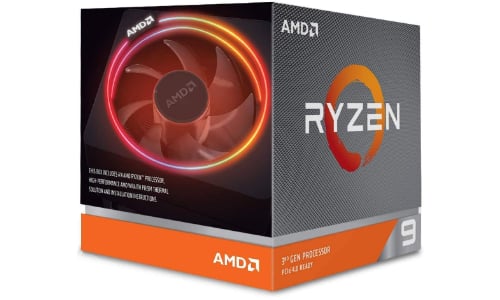 AMD Ryzen 9 3900X
The AMD Ryzen 9 3900X CPU is significantly cheaper than the CPU mentioned above, but it is also extremely powerful. It boasts 12 cores and 24 threads, which is better than the vast majority of CPUs on the market. It also runs at 3.8 GHz and can be overclocked to 4.6 GHz.
It comes with the Wraith Prism LED cooler, so you don't have to worry about purchasing a CPU cooler. This CPU can also easily handle 4K resolution gaming.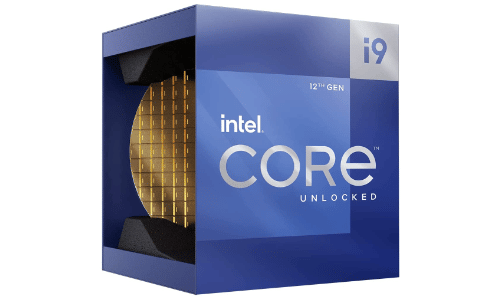 Intel Core i9-12900k
Powerful gaming performance

PCI Express Gen 5 Support
Needs a lot of power

Expensive
The Intel Core i9 12900K is the best Intel CPU for streaming in an AMD-dominated market. Although this is not the best value for money, it is great for streaming. This 12th gen Intel core has a base clock speed of 3.2 GHz and can be overclocked to 5.1 GHz.
It has 16 cores and 24 threads, making it a real powerhouse, and it truly shows great gaming and streaming performance. If you are an Intel fan, this is a great alternative to the previously mentioned Ryzen 9 3950X.
Intel Core i7 12700K
The Intel Core i7 12700K is part of the 12th generation of Intel CPUs. It's relatively cheaper than the Intel i9 discussed above. At a lower price, the i7 12700K offers 8 performance cores with 4 efficiency cores and 20 threads. This core also has an Intel Smart cache of 25MB. For most people, this is more than enough for work and play.
4 Best Budget CPU for Streaming
If you cannot afford the high-end CPUs for streaming, here are two Intel and two Ryzen budget options that are fantastic alternatives: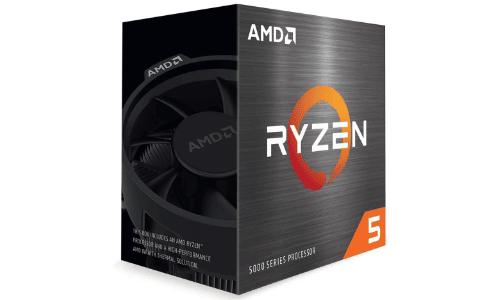 AMD Ryzen 5 5600X
The AMD Ryzen 5 5600X is perhaps the best value CPU on the market right now, especially for gamers and streamers on a budget. For as low as $200 on Amazon, you get a 3.7 GHz processor with 6 cores and 12 threads.
The CPU performance of the 5600X is great, and it can even be overclocked to 4.6 GHz if you need the extra speed. In addition, it comes with the Wraith Stealth cooler. Its AM4 socket is compatible with many motherboards on the market right now.
AMD Ryzen 3 3300X
The AMD Ryzen 3 3300X is a great entry-level CPU. This AMD CPU might have more difficulty encoding video while streaming, but you're good to go if you get an Nvidia GPU that can handle the encoding.
This CPU boasts 3.8 GHz speeds with 4 cores and 6 threads, can be overclocked to 4.3 GHz, and can also be purchased with the Wraith Stealth cooler.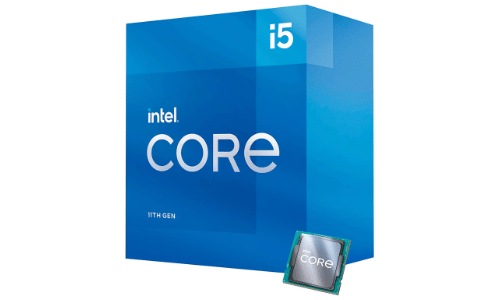 Intel Core i5 11400
This is one of the best budget-friendly Intel cores on the market. The i5 11400 has 6 cores and 12 threads. You can have a clock speed of 2.6GHz that can be overclocked to up to 4.4GHz.
These might not be the best specifications you can get, especially if you plan on streaming, but it's still powerful enough to handle most video editing and streaming needs.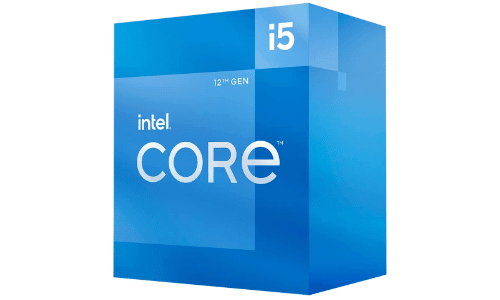 Intel Core i5-12400
The Intel Core i5-12400 is a newer 12th-generation i5 core. It's similar to the 11th gen we discussed before this. However, if you wish to future-proof your PC, you can opt for the i5-12400.
This way, you have a motherboard that can host a 12th gen and higher CPU when you upgrade later.
What You Should Look For in CPU
The features to look for in a CPU depend on what you're using your PC for. For the purposes of this article, I will discuss the main features necessary in a CPU geared towards streaming video games.
1. Number of Cores and Threads

This is perhaps the most important feature to search for when purchasing a CPU for streaming. Most CPUs nowadays come with two to eight cores. Some even come with a whopping 16 cores. The more cores your CPU has, the more efficient it is since it can split tasks more easily.

This is especially crucial if you're gaming, streaming, using Discord, and have other applications open, all on the same PC; different cores will handle different tasks. Threads are similar to cores. The more threads on the processor, the better the CPU can perform.

2. Frequency

The processor's speed is usually measured in gigahertz (GHz). In general, the higher the number, the faster the processor is. However, other factors within the CPU affect its performance, too, so sometimes, a higher frequency does not necessarily mean a faster processor.

3. Cooling Power

Gaming and streaming at the same are quite CPU-intensive. Therefore, the CPU must come with a good cooler so that the temperature doesn't rise too much and overheats the CPU. If the CPU doesn't come with a good cooler, purchasing one might be a good idea.

4. Compatibility

The processor must be compatible with the motherboard socket that it is being installed into. Many people use a great website to verify the compatibility of the entire PC build is pcpartpicker.com.
What Does CPU Affect in Streaming?
The CPU mainly affects the encoding of your video. It takes all your different inputs, including game video and audio, webcam, alerts, and overlays, and combines them all into one video that can be streamed on platforms such as Twitch or YouTube.
The more cores and the faster your CPU is, the more stable the encoding process will be. Many new Nvidia GPUs can also take care of the encoding. If you have a powerful GPU, you should let it handle the encoding process. This will result in a better, smoother stream.
Conclusion
Choosing a CPU is one of the most crucial decisions you can make when building a gaming and streaming PC. It's better to splurge on a high-performance CPU that will give you fewer problems and last you a long time than to buy the cheapest one you can find.
Streaming really works up your system, so make sure you get a core that's both powerful and within your budget.