Since the introduction of non-gaming categories was opened up on Twitch, many new channels have popped up and earned a stable income. One of the most popular is the ASMR category. Streamers can tap, whisper and use brushes over microphones to create a relaxing atmosphere for their viewers.
This post will cover eight ASMR microphones to help you choose the best ASMR microphone for your stream or YouTube content.
What is ASMR?
The term ASMR stands for "autonomous sensory meridian response," and it can be experienced by about 20% of people globally. Many people experience it when getting their hair cut. The gentle movements of the hairdresser and the soft sounds of the hair moving can create an involuntary calming/pleasure response in the brain.
People who experience the response often feel more relaxed, have an improved mood, and sometimes experience less pain. As people have learned to tap into the feeling, a market for content creators who use gentle gestures and create soft songs was founded. One misconception about ASMR is that it is sexual. It is not. While some creators use it in adult-themed content, most patrons watch to relax or to fall asleep.
What to Look for in an ASMR Microphone
There are two very important things you should look for when investing in an ASMR microphone for your stream. Both will determine your sound quality and what you can do with your microphone:
Mic Recording Direction

Depending on what you plan to stream, you will need an omnidirectional or a binaural microphone. The Omni-directional device is perfect for specific sounds such as tapping and brushing. A binaural mic uses two microphones with space between them so that you can stimulate either ear. These are perfect for whispering and "ear cleaning."

Microphone Self-Noise

Invest in a microphone that reduces the amount of self-noise it processes and records. This noise can be distracting to the sounds you are trying to make. Look for an S/N ratio of 80dB or more or less than 15dBA. You will also want to look for ASMR microphones that reduce or eliminate background noise.
You will also need to consider your power source. While many gamers are used to using USB input, some of the higher-end mics will require an XLR connection. Pay attention to your needs and what each mic will require for power.
While you may not need the best ASMR microphone when you begin creating ASMR videos, you will need to ensure that you create very low self-noise and focus on the sounds your viewers want to see. Audio quality is key, and you will want to upgrade your equipment as soon as possible.
Best ASMR Microphones
We will present 10 microphones offering omnidirectional or binaural patterns (or both) in our list. Note that some microphones may offer other polar patterns as well.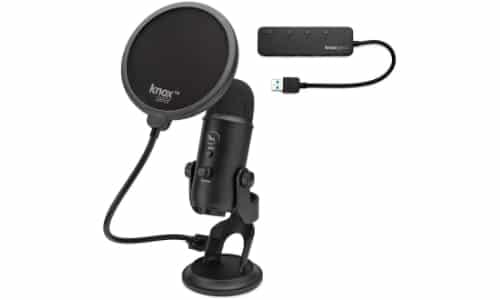 Blue Yeti – Best ASMR Microphone on a Budget
Good audio quality

Premium build

Great value for the price
Can pick up some background noise
The ever-popular Blue Yeti microphone has been one of the best bang-for-your-buck mics for years. Whether you're doing ASMR or any other stream, it is a good option for anyone looking for a microphone on a budget.
The Blue Yeti offers one of the most important aspects of ASMR streaming and recording in that you can plug your headphones into it and hear the sounds you are making in real time. If you get the tingles yourself, this simple act will help you know if your actions are effective. You will immediately hear any negative feedback and fix it to keep your viewers happy. There are also settings on the microphone to adjust things in real time without checking your streaming software.
An affordable microphone, the Blue Yeti microphone comes with four polar patterns: omnidirectional, cardioid, bidirectional, and stereo. It can capture sounds up to 16-bit/48 kHz resolution, and the S/N ratio comes to 100dB. It is perfect for sounds that don't require two microphones, such as water movements/dripping, brushing, and tapping.
The Blue Yeti microphone also comes with a headphone jack, allowing you to plug in your headset to hear the sounds you are making in real-time. This will help you maximize the sounds you know are working and immediately change those that sound rough on your ASMR video.
To learn more about the Blue Yeti, check out our review: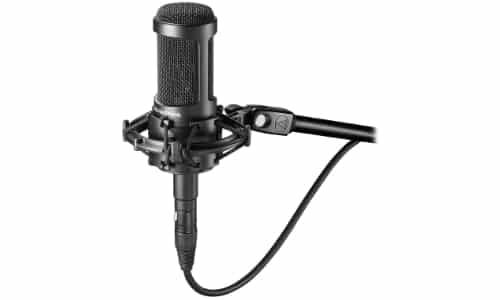 Audio-Technica AT2050 – Best ASMR Microphone for Versatility
Superior sound

Versatile microphone

Package includes shock mount and protective pouch
Known for its superb audio quality, the Audio-Technica AT2050 is a versatile microphone that can be used for several purposes. If you are a variety streamer, you could use this for your ASMR and other streams. It has three polar patterns: omnidirectional, figure-of-eight, and cardioid. It also has an S/N rating of 77dB, which, while not above 80 is relatively close and allows you to use the mic for other purposes.
The Audio-Technica can be used for omnidirectional ASMR sounds such as tapping, brushing, and scratching. It can also be used as a high-quality recording device and has a large diaphragm for low noise and natural sound. It works with both Windows and Mac computers.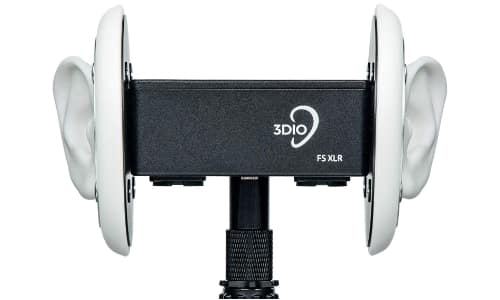 3Dio Free Space – Most Popular ASMR Microphone
Well-built

Easy to use

Great 3D sound quality
Powered with batteries

Not the best ASMR microphone for beginners
The 3Dio Free Space is one of the more popular ASMR microphones (and certainly one of the most memorable)! It has a unique look that you could camouflage a bit with some custom Twitch graphics, and it is also a high-quality binaural microphone. It produces very little self-noise (14dBA) and can work as both an omnidirectional and binaural mic. It can pick up even the slightest of whispers and rustling sounds.
The 3Dio Free space is small enough that it is portable, so if you IRL stream, you could technically set up your ASMR set up in a quiet, remote place. The shape of the human ears allows you to have a good idea of where your viewers will hear the sounds you are producing. Each ear holds a Primo EM172 capsule.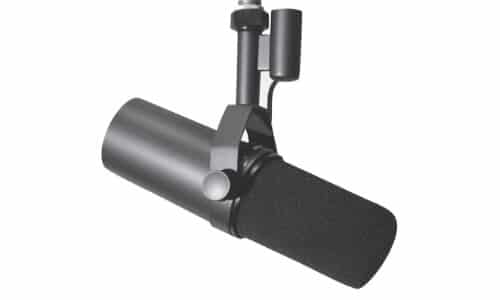 Shure SM7B – Best All-Round ASMR Mic for Streamers
Durable body

Clear and crisp sound reproduction

Reduces unwanted noise
Not the best microphones for beginners
The Shure SM7B mic is used by many top streamers and thousands of other streamers on Twitch and YouTube. It has a pop filter that eliminates many backgrounds and breathing sounds, a bass roll-off, and an improved rejection of electromagnetic humming. It uses yoke mounting with a captive stand that gives you complete control of how it is positioned in front of you. 
The Shure SM7B shines with its strong sound as an ASMR microphone. It has an internal cardioid polar pattern feature and a pop filter to ensure that you can create the best ASMR sounds for your viewers.
Some of the features include the following:
Design and build quality – the SM7B is constructed of metal and is both heavy and durable. The company designed it to last for years, making it a timeless piece in any studio.
EQ Frequencies – you can manually change the frequencies to meet your specific needs and to produce crisp sound for your audience.
2 Windscreens – you will receive two different styles of windscreens. Try both and use the one that fits your style best.
Learn more with our full review: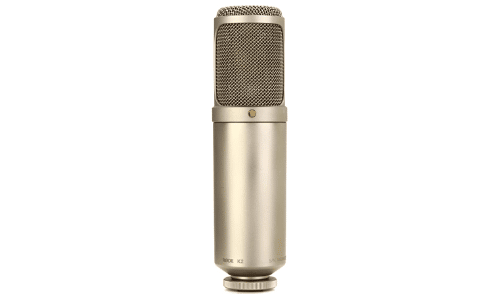 Rode K2
Produces rich and natural sound

Reduces noise

Budget-friendly
Lack of cut switch for low frequencies
The Rode K2 is a dynamic microphone for ASMR. It greatly reduces unwanted noise while focusing solely on your voice. This makes it a perfect ASMR microphone both for professionals and beginners.
Apart from that, this is an affordable ASMR microphone. It's also a versatile mic with 3 polar patterns. It has the Omnidirectional, Figure-8, and Cardioid pattern. However, this may not be the best microphone for beginners. This XLR microphone is a bit more complicated to use than the usual beginner-friendly USB microphones.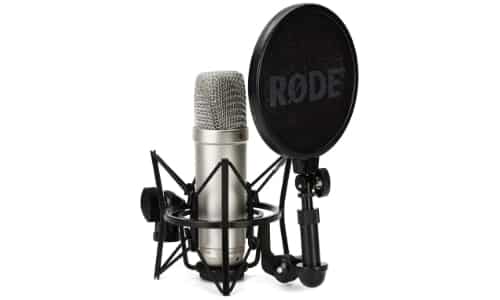 Rode NT1-A
Clear and smooth recording

Premium build material

Low self-noise

Great value for the price
Might be too heavy for some
The Rode NT1-A produces very little self-noise (4.5 dBA) that will transfer to your viewers, making it one of the ideal models for ASMR content creators. For its quality, it is very reasonably priced, and it includes two mics that can be used in a variety of ways to create the best sounds possible. This microphone will improve your sound quality if you also perform music or want to create podcasts.
If you use both mics, you can have a binaural polar pattern. Otherwise, you will have a cardioid polar pattern. The one-inch diaphragm also will grant you a great S/N ratio to help you keep your viewers happy. The microphone comes with a 10-year extendable warranty. You should note that it doesn't support USB power, so you will need a phantom power adapter.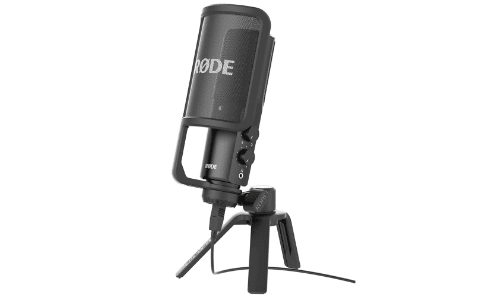 Rode NT-USB USB Condenser Mic
Well-built

Low self-noise

Offers superb sound quality

Includes shock mount, pop filter, and dust cover

Good value for the price
The NT-USB is another USB mic from Rode. It offers one of the clearest sounds for ASMR microphones. It does so by using a Cardioid polar pattern that helps to accurately a smoothly capture your voice while eliminating any ambient sounds.
What's more, the NT-USB comes with a tripod and pop filter. You also get zero latency for headphone monitoring. With this mic, you get the complete package, great quality with complete accessories.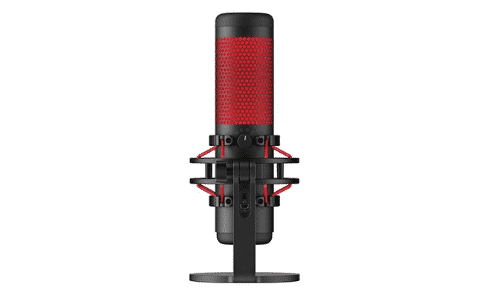 HyperX Quadcast
Premium build

Smooth sound quality

Tap-to-mute

RGB lighting
Software only works with PC
Despite being known as one of the better gaming microphones (looking at you, variety streamers), the HyperX Quadcast is also powerful enough to pick up quality ASMR-type sounds to keep your viewers tingling. It has a wide frequency range and four polar patterns: bidirectional, cardioid, stereo, and omnidirectional). You can change these patterns easily with a dial.
Another great feature of the HyperX Quadcast is the tap-to-mute feature. When you are streaming, you can't always control external noises (such as sirens), which can disrupt your viewer's experience. With this mic, you can quickly tap it to mute yourself until the unwanted noise has passed.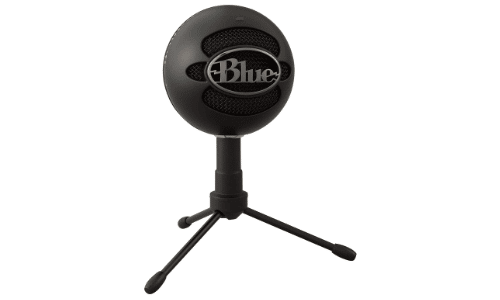 Blue Snowball iCE
DSP-free

Great sound quality

Budget-friendly

High-quality build

Plug and play
Lacks mic adjustment options due to the included tripod

Not the best for high and low frequencies
This is one of the more affordable microphones offered by Blue. The Snowball iCE is a plug-and-play mic that's perfect for beginners. It's easy to use and has many features worth checking out. This mic mainly functions with the Cardioid pattern. This helps it record professional-quality sound for your streams.
In addition, the Snowball iCE is also compatible with most of the software available today. You don't have to use the Blue VO!CE software if you don't want to. The Snowball iCE works well with streaming platforms like YouTube and Twitch.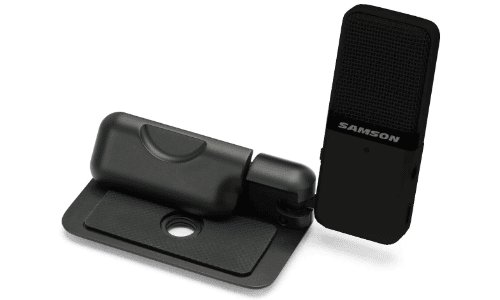 Samson Go
Small, compact, lightweight, and portable

Easy to use

Versatile mounting options

Compatible with both Mac and Windows
Lacks gain knob

Lacks DSP
The Samson Go is a rising USB microphone for ASMR content creation. You'd be surprised by the mic's small form factor and premium mic features. The Samson Go comes with a clip so you can easily attach it to the top of your laptop for ease of use.
This mic also allows you to choose from two polar patterns: Cardioid or Omnidirectional. Moreover, it has a headphone jack perfect for monitoring your recordings. It delivers real-time playbacks with zero latencies. This is the perfect mic for people who are recording content and are always on the go. You'll especially want to consider this mic because of its compact size and portability.
Popular ASMR Twitch Streamers
Live-streamed content is one of the more interesting areas of the ASMR commutes. Not only can the streamer directly react to what their audience wants, but they also have to ensure that they mute unwanted background noise when it happens.
Here is a list of five ASMR artists who primarily stream ASMR content:
Popular ASMR YouTube Creators
Creating ASMR videos may be simpler than streaming them live, but YouTubers are able to spend hours perfecting one ASMR recording to make the sound quality as perfect as possible for their viewers.
Here is a list of 5 popular ASMR artists that create content for YouTube:
Frequently Asked Questions
Should You Use a Condenser Microphone or a Dynamic Microphone for ASMR Recordings?
When choosing the best ASMR microphone for your needs, you may find it difficult to choose between condenser and dynamic mics. While there are a few differences between them, the ASMR mic you should choose will depend on the type of content you wish to create.
A condenser microphone will record will help ASMR artists record more depth as they make a video recording. It will capture both high and low frequencies; if you speak into the mic a lot, it may be the best microphone for you.
They are also known for producing very little self-noise. Unfortunately, while these mics may be able to pick up the crisp sound quality that you want, they will pick up unwanted noises in your background which can be distracting for your viewer. When you are recording ASMR using a condenser microphone, you will want a quiet space.
Some of the best ASMR microphones on the market are dynamic microphones. While they won't have as broad of a range as your condenser microphone, it may be a better fit if you make more prop sounds than actual whispers. They typically have built-in features that will help prevent unwanted background noise or popping sounds to affect your viewers.
They are perfect for AMSR artists trying to create high-quality sound in a space that isn't as quiet as you would like it to be. Many of these mics also have a cardioid polar pattern, eliminating some noise from the mic's sides.
Should You Stream ASMR on Twitch?
ASMR on Twitch typically looks a little different than YouTube ASMR videos. This is due to videos typically being based around personal attention (i.e. haircutting, spa, scalp massage, etc) where the creator can focus all their time on the camera and mic to make it almost feel as though they were in the viewer's home.
On Twitch, many other elements prevent you from creating that type of content. You need to be engaged with your chat, create something more entertaining than others currently streaming ASMR, and focus on creating the sounds that will give your viewers the tingles and relaxation they seek.
That being said, you could split your time between Twitch and YouTube and make content for both. It is one of the more popular categories due to the response the viewers receive on both platforms.
Where Should You Record Your ASMR Audio?
Even the best ASMR microphone will be limited if you are recording your ASMR videos in a poor location for sound quality. Where you record in your home will depend on what space you have and whether you chose a dynamic or condenser microphone.
First of all, look for the quietest areas in your home that will be least likely to pick up background noise from other areas of your home or outside. This is a good base. If you have more than one space to choose from, record a short video in each room so that you can hear how the ASMR recordings sound. Choose the room with the best acoustics.
While you can alter an ASMR recording after you have filmed it, it can take a lot of time to get the sound quality right. It is best to start with a good foundation that you can build from.
Conclusion
If you have a nice voice for ASMR or are skilled at creating the tingle sensation that so many viewers love, you could potentially earn an income from streaming or creating YouTube content. You will definitely need to invest in a good ASMR mic.