Since the introduction of non-gaming categories was opened up on Twitch, many new channels have popped up and earned a stable income. One of the most popular is the ASMR category. Streamers can tap, whisper, and use brushes over microphones to create a relaxing atmosphere for their viewers to enjoy.
This post will go over six of the best ASMR microphones which you can use for your stream or YouTube content.
What is ASMR?
The term ASMR stands for "autonomous sensory meridian response" and it can be experienced by about 20% of people globally. Many people experience it when getting their hair cut. The gentle movements of the hairdresser and the soft sounds of the hair moving can create an involuntary calming/pleasure response in the brain.
People who experience the response often feel more relaxed, have an improved mood, and – in some cases – experience less pain. As people have learned to tap into the feeling, a market for content creators who use gentle gestures and create soft songs was founded. One misconception about ASMR is that it is sexual. It is not. While some creators use it in adult-themed content, most patrons watch to relax or to fall asleep.
What to Look for in an ASMR Microphone
There are two very important things you should look for when investing in an ASMR microphone for your stream. Both will determine your sound quality and what you can do with your microphone:
Mic Recording Direction – depending on what you plan to stream, you will need an omnidirectional or a binaural microphone. The Omni-directional device is perfect for specific sounds such as tapping and brushing. A binaural mic uses two microphones with space between them so that you can stimulate either ear. These are perfect for whispering and "ear cleaning."
Microphone Self-Noise – invest in a microphone that reduces the amount of self-noise it processes and records. This noise can be distracting to the sounds you are trying to make. Look for an S/N ratio of 80dB or more or less than 15dBA.
You will also need to consider your power source. While many gamers are used to using USB input, some of the higher-end mics will require an XLR connection. Pay attention to your needs and what each mic will require for power.
Best ASMR Microphones
In our list, we will present si8x different microphones that offer omnidirectional or binaural patterns (or both). Note that some microphones may offer other polar patterns as well.
Blue Yeti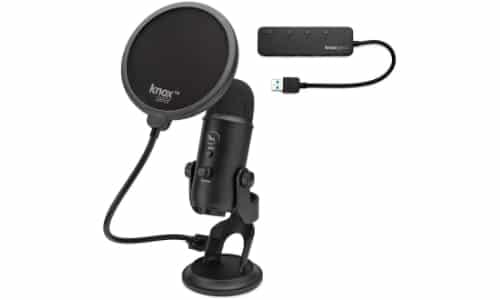 Zero Latency
Multiple Pattern Selection
Mute Button
AT2050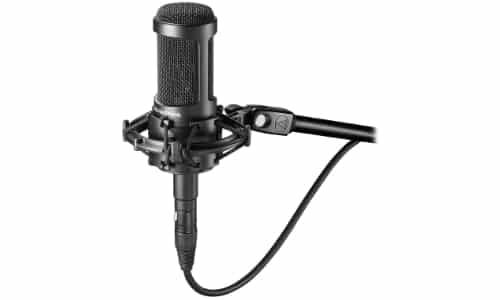 High-quality A/D Converter
Mix Control
Superior sound
3Dio Free Space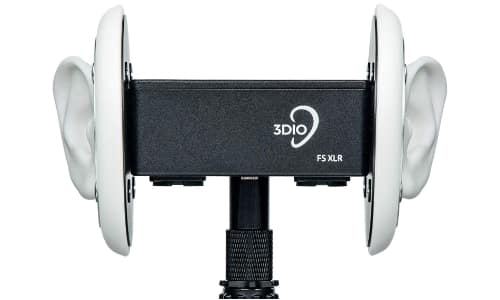 Realistic human ears
108 dB
Popular ASMR Mic
Blue Yeti
The Blue Yeti offers one of the most important aspects of ASMR streaming and recording in that you can plug your headphones into it and hear the sounds you are making in real-time. If you get the tingles yourself, this simple act will help you know if what you are doing is effective. You will hear any negative feedback right away and fix it to keep your viewers happy. There are also settings right on the microphone so that you can adjust things in real-time without having to check your streaming software.
An affordable microphone, the Blue Yeti comes with four polar patterns: omnidirectional, cardioid, bidirectional, and stereo. It can capture sounds up to 16-bit/48 kHz resolution and the S/N ratio comes to 100dB. It is perfect for sounds that don't require two microphones such as water movements/dripping, brushing, and tapping.
Audio-Technica AT2050
Known for its superb audio quality, the Audio-Technica AT2050 is a versatile microphone that can be used for several purposes. If you are a variety streamer, you could use this for both your ASMR and other streams. It has three polar patterns: omnidirectional, figure-of-eight, and cardioid. It also has an S/N rating of 77dB, which, while not being above 80 is relatively close and still allows you to use the mic for other purposes.
The Audio-Technica can be used for omnidirectional ASMR sounds such as tapping, brushing, and scratching. It can also be used as a high-quality recording device and has a large diaphragm for low noise and natural sound. It works with both Windows and Mac computers.
3Dio Free Space
The 3Dio Free Space is one of the more popular ASMR microphones (and certainly one of the most memorable)! Not only does it have a unique look which you could camouflage a bit with some custom Twitch graphics, but it is also a high-quality binaural microphone. It produces very little self-noise (14dBA) and can work as both an omnidirectional and binaural mic. It is capable of picking up even the slightest of whispers and rustling sounds.
The 3Dio Free space is small enough that it is portable, so if you IRL stream, you could technically set up your ASMR set up in a quiet, remote place. The shape of the human ears allows you to have a good idea of where your viewers will hear the sounds you are producing. Each ear holds a Primo EM172 capsule.
ZOOM H4N Pro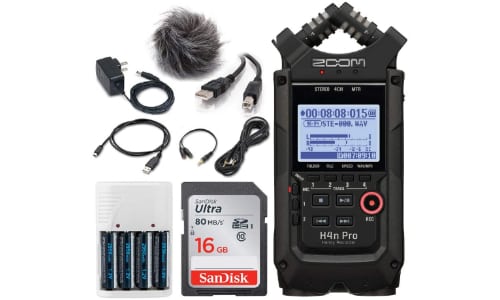 4-Channel Recording
Phantom power
96 kHz resolution
Rode NT1-A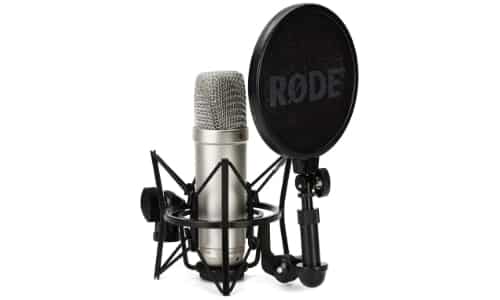 4.5 dBa
1″ Diaphragm
Sound Reflector
HyperX Quadcast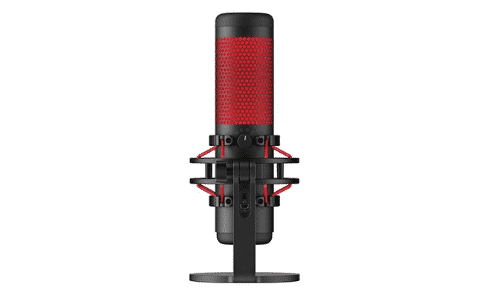 Tap to Mute Censor
Shock Mount
4 Polar Patterns
ZOOM H4N Pro
While this device may look like a taser, it is actually a powerful, portable recorder. The Zoom H4N not only records, but it also works as a microphone and audio interface. You have full control over the sound settings and can even attach another microphone (perhaps for binaural capabilities?) to it while maintaining the integrity of your recording quality.
The Zoom H4N can record 4 different audio channels at once at a very high rate. In fact, it is generally better than CD quality. You will need AA batteries to operate it, but they will generally last for about 12 hours. You can record audio in both mp3 and Wav formats. Consider creating audio clips that you can connect to a Twitch extension where viewers can pay bits to add their own ASMR sounds over your current stream.
Rode NT1-A
The Rode NT1-A produces very little self-noise (4.5 dBA) that will transfer to your viewers, making it one of the ideal models for ASMR content creators. For its quality, it is very reasonably priced and it includes two mics that can be used in a variety of ways to create the best sounds possible. If you also perform music or want to create podcasts, this microphone will step up your sound quality.
If you use both mics, you can have a binaural polar pattern, otherwise, you will have the cardioid polar pattern. The one-inch diaphragm also will grant you a great S/N ratio to help you keep your viewers happy. The microphone comes with a 10-year extendable warranty. You should note that it doesn't support USB power, so you will need a phantom power adapter.
HyperX Quadcast
Despite it being known as one of the better gaming microphones (looking at you, variety streamers), the HyperX Quadcast is also powerful enough to pick up quality ASMR-type sounds to keep your viewers tingling. It has a wide frequency range and four polar patterns: bidirectional, cardioid, stereo, and omnidirectional). You can change these patterns easily with a dial.
Another great feature about the HyperX Quadcast is the tap to mute feature. When you are streaming, you can't always control external noises (such as sirens) which can be disruptive to your viewer's experience. With this mic, you can quickly tap it to mute yourself until the unwanted noise has passed.
Should You Stream ASMR on Twitch?
ASMR on Twitch typically looks a little different than YouTube ASMR videos. This is due to videos typically being based around personal attention (i.e. haircutting, spa, scalp massage, etc) where the creator can focus all their time on the camera and mic to make it almost feel as though they were in the viewer's home.
On Twitch, there are many other elements that prevent you from creating that type of content. You need to be engaged with your chat, create something that is more entertaining than others currently streaming ASMR, and focus on creating the sounds that will give your viewers the tingles and relaxation they seek.
That being said, you could split your time between Twitch and YouTube and make content for both. It is one of the more popular categories due to the response the viewers receive on both platforms.
Popular ASMR Twitch Streamers
Here is a list of five artists who primarily stream ASMR content:
Conclusion
If you have a nice voice for ASMR or are skilled at creating the tingle sensation that so many viewers love, you could potentially earn an income from streaming or creating YouTube content. You will definitely need to invest in a good ASMR mic to do so.